When Marcus Joachim (BA '06, JD '09) was in his second year at Howard law school, he was selected to participate in the Federal Bureau of Investigation (FBI) Honors Internship Program, a 10-week stint in the agency's Office of Professional Responsibility and later the Office of General Counsel. After the internship, he knew the FBI was where he wanted to build his career.
"I was in New York on September 11, and I remember the feelings and emotions that I had on that day," he says. The internship brought some of those feelings back to him. "I thought, 'I want to be part of something to counter threats to America,'" he recalls. That included, among others, cases involving his fellow African Americans.
Joachim understands that African American representation matters. He acknowledges that there is a history of tension between law enforcement and the Black community. Even before the mass protests in the wake of George Floyd's murder by a police officer in 2020, 87 percent of Black adults said the U.S. criminal justice system treats Black people unfairly, according to a 2019 Pew Research Center study. "But the FBI does a great job of recognizing that history, not shying away from it, and moving forward," he says.
Indeed, in a 2015 speech, former FBI Director James Comey admitted, "At many points in American history, law enforcement enforced the status quo, a status quo that was often brutally unfair to disfavored groups." One way the agency has sought to rectify the past is by recruiting more people of color.
For some Howard alumni, one of the nation's most well-known law enforcement agencies has proven to be a place where they can effect change from the inside, be of service to the country and excel professionally. Joachim is one of them. He believed his Howard education would be an asset in a career in law enforcement, where he could make a difference. "I knew the education, cultural awareness, interpersonal skills, and critical thinking skills I learned while at Howard would translate into becoming a successful FBI special agent," he says.
Assessing Threats, Saving Lives
In 2009, Joachim attended special agent training at the FBI Academy in Quantico, Virginia, and afterwards was assigned to the Los Angeles FBI Field Office working on national security matters. Later he served as supervisor of a national security, counterintelligence/cyber squad, and today he is chief of the FBI's Economic Crimes Unit (ECU), which oversees financial fraud investigations.
While perceptions of the FBI are often shaped by Hollywood, from movies like "The Silence of the Lambs" or television shows like "Criminal Minds," cases aren't so tidy as to be solved within an hour or two. Yet, there are many memorable moments, says Joachim. For example, as a team leader for the FBI Los Angeles Crisis Negotiation Team, Joachim traveled across the world helping families of kidnap victims by negotiating their loved ones' release.
He was also part of an investigation into the theft of proprietary information from a U.S. manufacturing company by an individual looking to sell the data to China. The investigation was successful and the perpetrator arrested and prosecuted.
"There is no regular day in the FBI; it just depends upon what your role is," Joachim says. "But that's what makes it so exciting."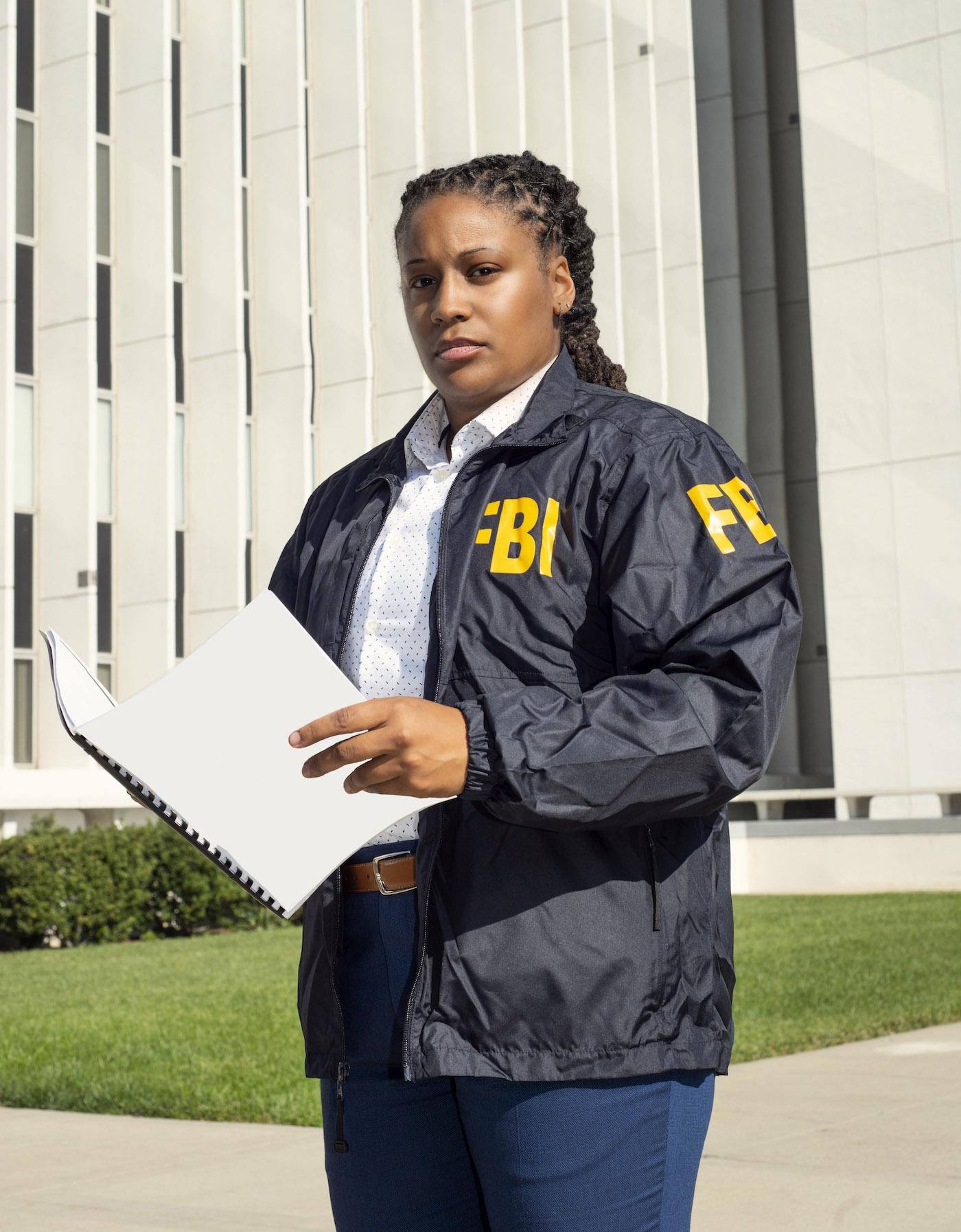 Special agent Ashley N. Marshall (BA '11) agrees that no two days are the same. For example: "Some days we're out on surveillance, some days we're doing interviews," she says. She particularly enjoys challenging perceptions of what an FBI special agent looks like. Some people don't believe that a special agent can be Black, let alone a woman, she says. Currently, women make up 20 percent of special agents; 1 percent are Black – two figures that the FBI is working to increase. 
I STARTED PREPARING MY MIND AND BODY, GETTING MYSELF READY TO BE AN AGENT."
"I had a situation where I went into an interview, and a guy looked at me and said, 'Oh, who are you? Are you the record keeper?'" Before she could formulate her response, the agent who accompanied her – a white male – said, "'No, she's a special agent just like me, and you'll respect her and give her the same respect that you give me.'"
Peeling Back the Curtain on Diversity
Having people see that Black professionals work at the FBI is one reason why it has been important for Marshall to support the agency's diversity efforts by volunteering at recruitment events.
With Black employees making up only 4.6 percent of special agents as of November 2019, a group of Black former FBI agents that calls itself the Mirror Project criticized the FBI's lack of diversity and has called on the agency to do more to recruit and attract Black agents. In a letter sent to FBI Director Christopher Wray in September 2020, the former agents wrote that their goal was to "creat[e] a strategic plan that will drive the FBI to establish systemic processes that significantly enhance minority recruitment, hiring, retention, leadership development training, and promotional opportunities at all supervisory and senior management levels."
Overall, of the agency's 36,892 employees, 3,985 are Black, according to the most recent data from the U.S. Office of Personnel Management. The lack of diversity may also be a factor in the distrust some Black Americans have of the FBI. For example, one may wonder if the FBI can be trusted to review police shootings of unarmed Black men and women when the majority of agents are white.
However, concerns about law enforcement aren't new, says Special Agent Christopher Bridges (BA '10), who is based in New York. Bridges remembers there being a stigma surrounding law enforcement and police when he was growing up.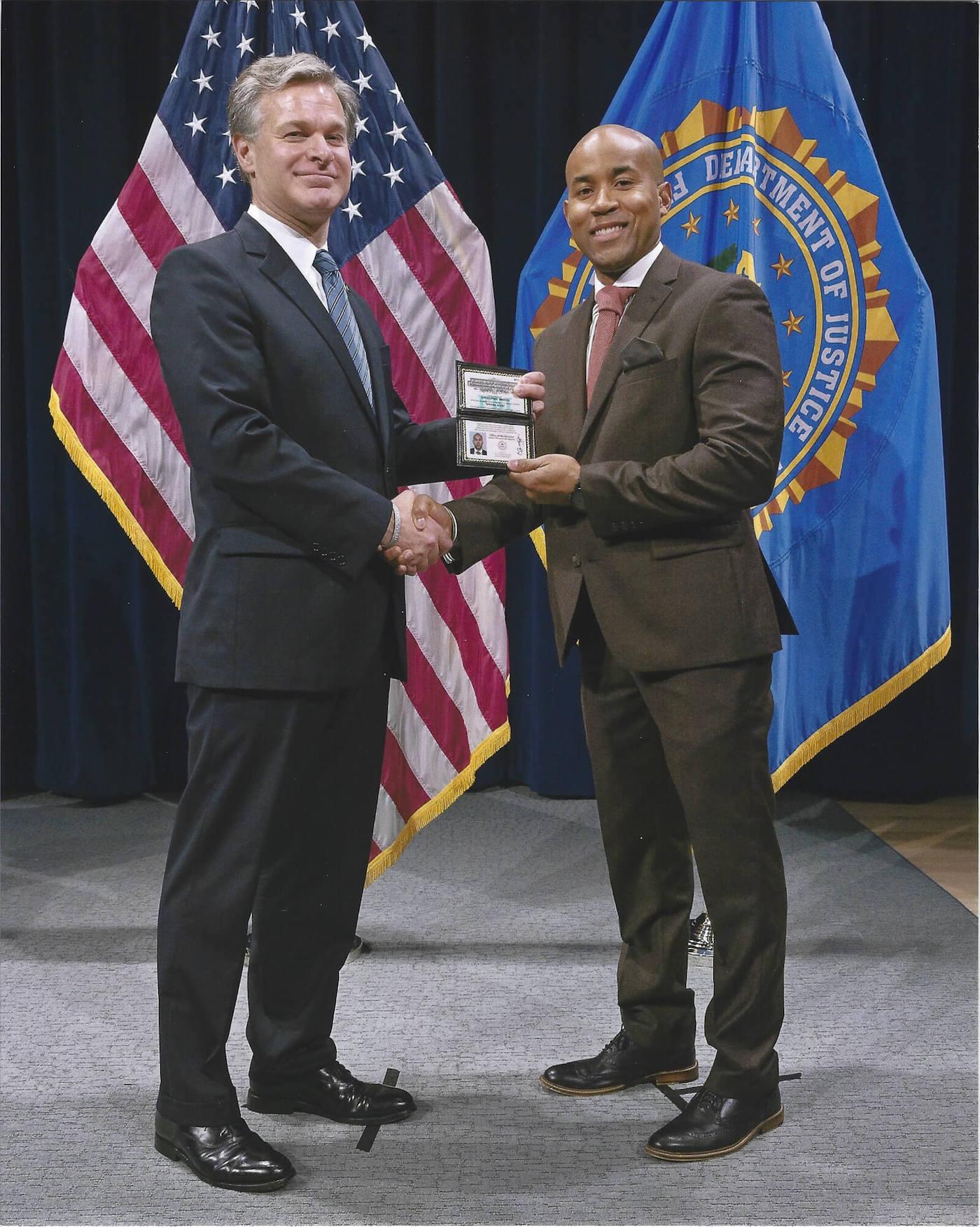 Though Bridges is aware that there are people who still feel that way, he sees himself as being part of the solution. By working at the FBI, he hopes that he can reduce the stigma and be an agent of change and inspiration both within the organization and the community he serves. "There's always going to be law enforcement," he says. "How can there ever be improvement or change if we're not a part of it?"
For its part, the agency has made a concerted effort to ensure that it is more reflective of the population it serves. For example, in 2016 the agency launched its Diversity Agent Recruitment Program. The agency is also hosting diversity agent recruitment events across the country in a bid to attract more women and people of color. The FBI also has an Office of Diversity and Inclusion and each month it spotlights a different nationality or culture, points out Wendi S. Lindler (BA '89), a human resources specialist with the agency. In April 2021, the FBI appointed Scott McMillion, who had served for years as the chair of the agency's Black Affairs Diversity Committee, to the role of chief diversity officer.
A Myriad of Ways to Serve
While the FBI is known for its agents, there are a host of other career paths to pursue in the agency. Lindler, who majored in psychology, joined the human resources department in 1991. Her office makes sure workplace policies are up to date and conform to federal regulations in such areas as health, staffing, and compensation.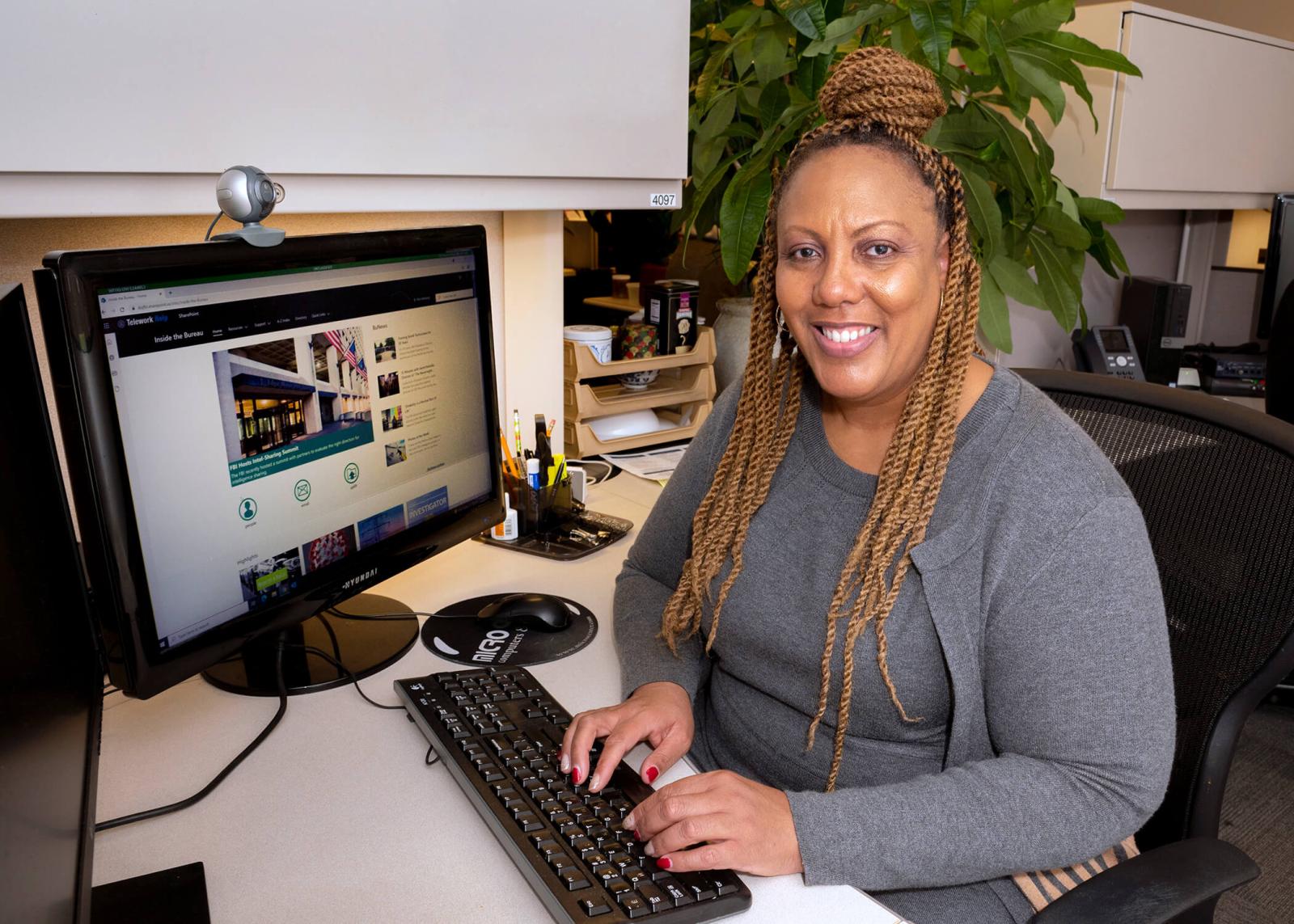 Though Lindler's father was a special agent, she points out the many job opportunities at the FBI outside of law enforcement. In addition to her own role in human resources, the FBI needs scientists, financial professionals, administrative staff, writers, information technology professionals, and psychologists, to name a few. "Pretty much any field that you could go into, you could probably find a jobat the FBI," Lindler says. Ultimately, all roles are supporting the agency's mission to protect Americans and uphold the Constitution.
Takisha Black (BA '12) was a student at Howard when she began her FBI career. "There was a posting for an internship with the FBI in 2010, and one of my criminal justice professors mentioned it to me and said I should apply," says Black, who had a double major in anthropology and administration of justice. In 2011, she was accepted as a student workforce trainee (intern).
Today, Black is a management and program analyst, a role in which "you have an open floodgate to do a variety of different job duties within the bureau," she says. One day she could be handling administrative tasks, such as setting up meetings, organizing documents, tracking data, and creating procedural documents. Another day she could be writing reports, leading projects, conducting research, analyzing data, briefing employees and managers, and developing recommendations for leadership in support of enterprise-wide changes to business practices.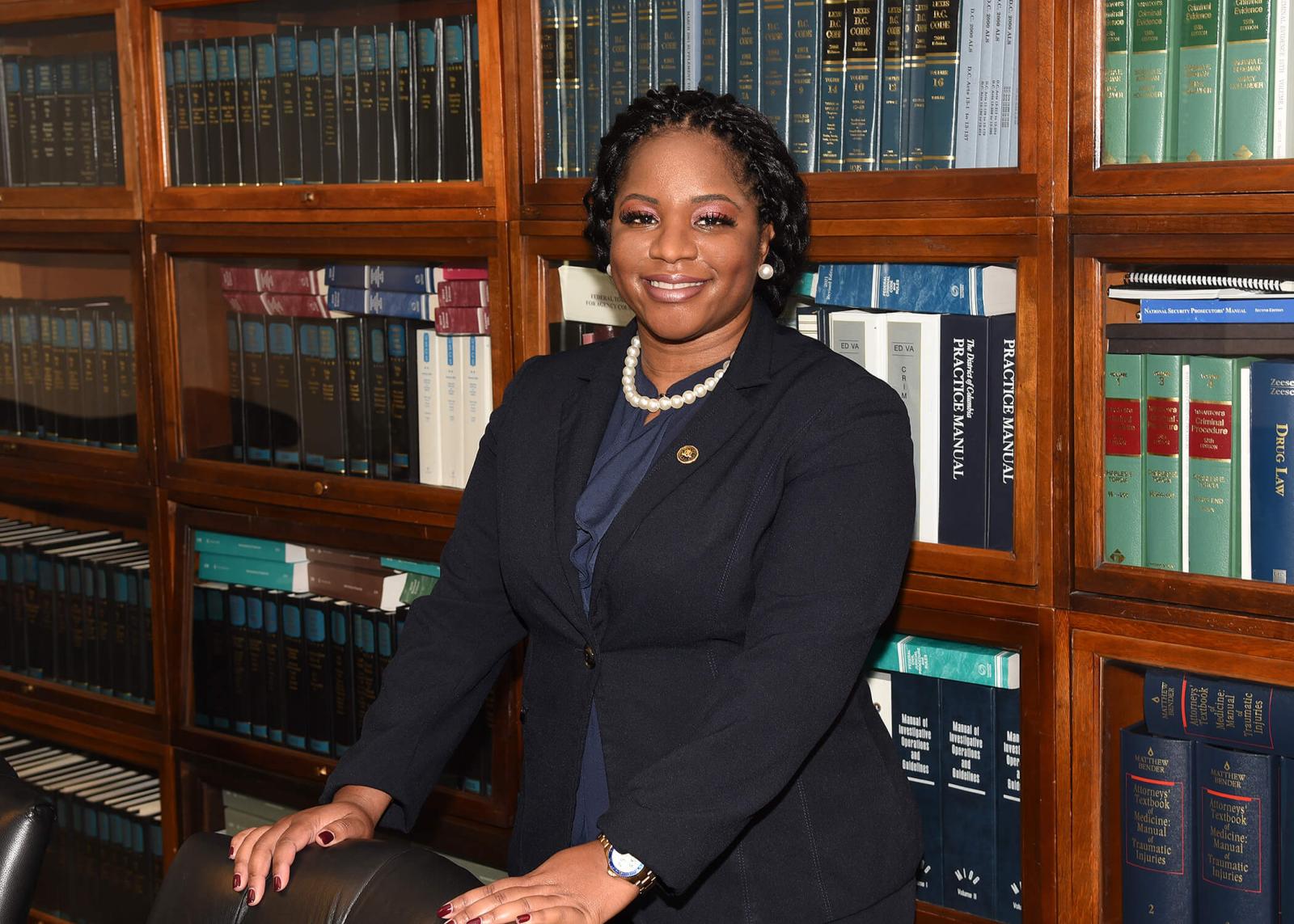 Before taking on that role, Black was a personnel security specialist, where she conducted background investigations for the agency. Ultimately, she wants to become a special agent.
Marshall also held other positions at the FBI before becoming a special agent. An international business major at Howard, Marshall interned for a year at FBI headquarters in downtown D.C., and immediately after her internship, the FBI hired her full time in support staff. In that role, she performed administration and operational tasks within the agency. "I was supporting the FBI mission not on the streets like agents do, but in the offices."
After taking a job as an intelligence analyst at the National Security Agency, "I started preparing my mind and body and getting myself ready to be an agent," she says. That included running regularly around outdoor tracks in D.C. to strengthen her body for the physical endurance tests she would have to pass to become an agent. In February 2019, she achieved that goal, working in the Los Angeles office.
Special agent Bridges, who majored in radio, television, and film, had an ROTC scholarship through the Air Force while at Howard. After graduating, he commissioned into the Air Force as a 2nd lieutenant nuclear and missile operations officer. During this time, he discovered that he had an interest in criminal justice and earned his master's degree in it. One of his squad leaders suggested he pursue options at the FBI. In May 2019, he started at the agency. "Being an FBI agent is a call to serve," he says. "It isn't just a life. It's a lifestyle."
This story appears in the
Winter 2022
issue.
Article ID: 691