In 1994, Howard University Alternative Spring Break (HUASB) launched its first program on Howard's campus. About 12 students traveled to just one city — Lumberton, North Carolina — to extend a helping hand to those most in need and widen the aperture on the University's motto of truth and service.
Three decades later, in 2023, HUASB accepted its largest cohort in its history, tripling its size and growing its footprint both domestically and internationally. From the DMV to Puerto Rico, Detroit to Ghana, nearly 1,200 students embarked on a weeklong journey across 25 sites to address key issues regarding inequity and social justice.
As dean of Andrew Rankin Memorial Chapel, Bernard L. Richardson, PhD, has witnessed HUASB's growth firsthand. He attributes the program's popularity to the University's culture, as it provides an outlet for the student body committed to activism and service to give back to communities in need. From his perspective, it has also become a "rite of passage" for students and even administrators before they depart from Howard.
"I'm in New York City, and literally in one day, three or four different people came up to me and says, 'I'm ASB, such and such year!'" Dr. Richardson laughs. "[The program] is unique in that, over the years, all aspects of the University come together."
Students in El Paso, Texas helped with overcoming food insecurity during Alternative Spring Break. Video by Devante Kennedy.
The program has grown exponentially especially since President Wayne A. I. Frederick's appointment as Howard's president in 2014. At the top of the last decade, HUASB's popularity began to outpace its capacity. Dr. Richardson gave special credit to Dr. Frederick for "responding to the need and providing [HUASB] with the support to expand the program."
"A program like Howard University Alternative Spring Break should never feel selective, or as if service requires an application process," says Dr. Frederick. "It was important that every student who wants to participate has that ability, and so we prioritized making that goal a reality. Those efforts have led to this year's numbers, and we feel there is still plenty more room for growth."
1,200
Number of students who participated in HUASB this year
250,000 Combined volunteer hours

25 Cities

30 Site coordinators
 In 2009, the White House recognized HUASB by naming it to President Obama's Higher Education Community Service Honor Roll.
Joseph Dillard (BA '13, JD '16) served as this year's HUASB program coordinator. A student participant during his seven years across the undergraduate and law school campuses, Dillard has seen HUASB in its many iterations too, and says his team could intuit that this year's program would be unprecedented.
"We kind of had a sense that this one was going to be a change," Dillard says. "You look at the social unrest during the COVID years, and you could sense that more students were going to be more civically engaged."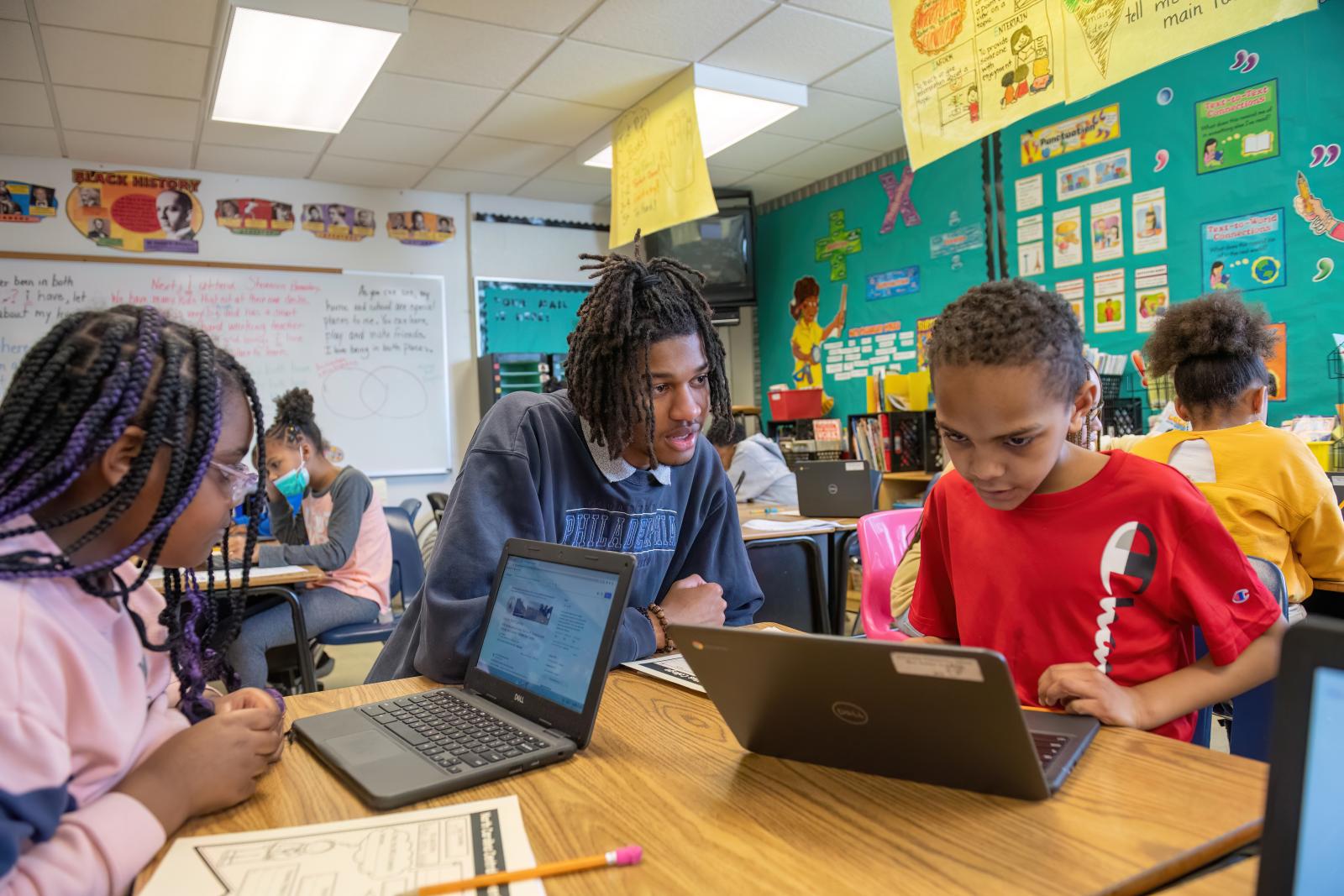 This year, HUASB returned to full capacity for the first time since the pandemic. The 2020 program accepted around 1,000 participants before its cancellation. Dillard saw this year's expansion as the program picking up right where it left off. Describing the students as the "nucleus" of the program, he attributes their leadership to encouraging other students to participate.
Of major importance, the program is completely free for students, many who otherwise would not travel at all during their break from school. In that way, while students are primarily serving their communities of choice, they are also undergoing their own cultural immersion experience, becoming familiar with the customs and distinctions of a slice of the African experience.
"As other students hear about opportunities to travel, and plus the civic engagement piece, I think we're getting more and more students who want to be involved," Dillard says.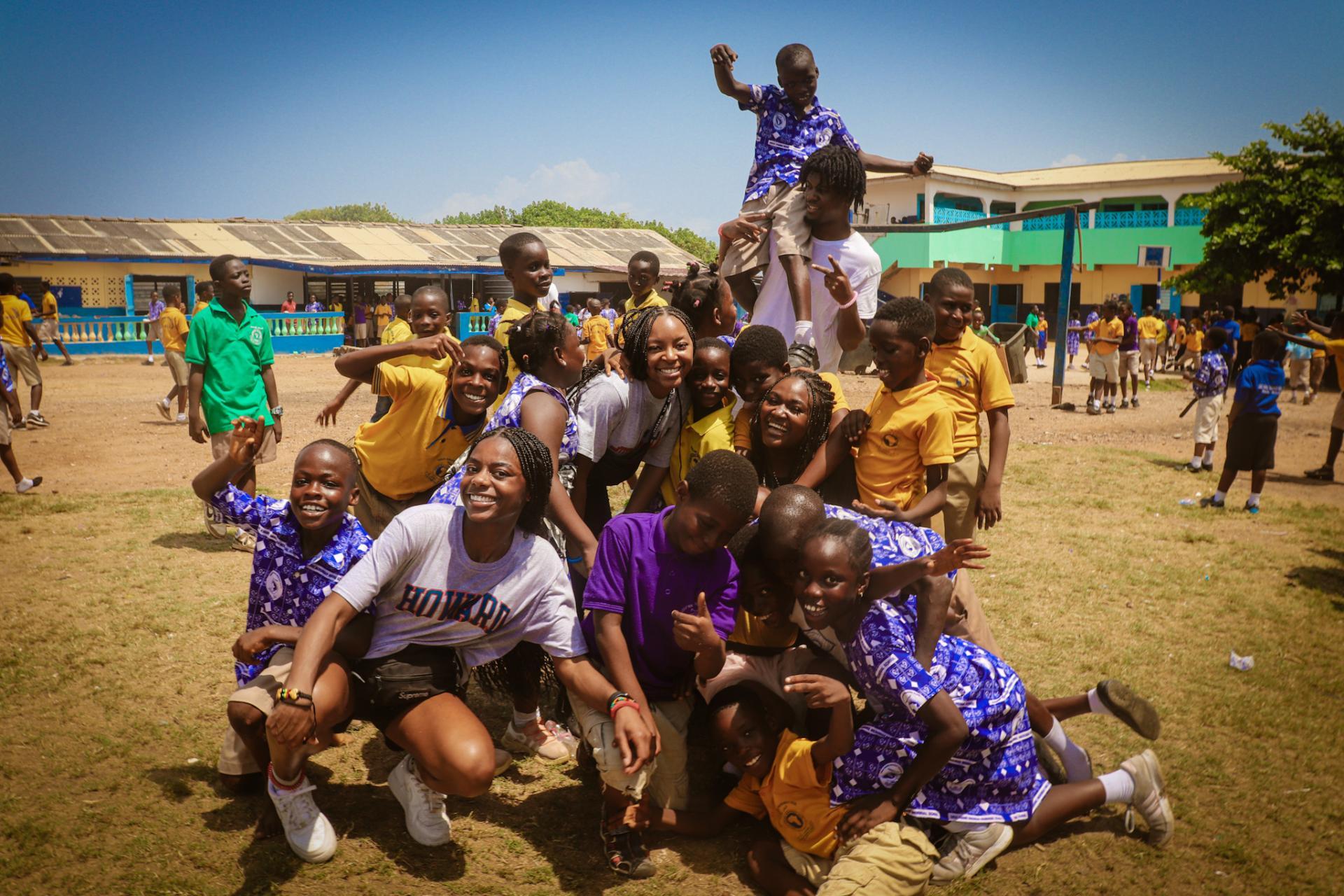 Student site coordinator Gideon Boadu, a sophomore chemical engineering major, computer science and mathematics double minor, traveled home to Ghana this Spring with his cohort. "The University's motto 'In Truth and Service' became so much clearer to me when I learned so much truth about my country on a University-sponsored service trip," he says. "As a Ghanaian, you would expect me to know most of the things, but everything I learnt from the places we visited was new to me and I am really appreciative of the opportunity to be on this trip."
As for the next step in HUASB's evolution? "You can't really put Alternative Spring Break in a box," Dillard says. "To have a dean and president who understand that every student needs this opportunity to help them look at their vocation, I think the program is endless."