Ben Vinson III, PhD, an accomplished higher education leader; historian of the African diaspora with a focus on Blacks in Latin America; and the provost, executive vice president, and Hiram C. Haydn professor of history at Case Western Reserve University, has been named the 18th President of Howard University. This marks a return to the Washington, D.C. area for Vinson, who previously served in senior leadership roles at George Washington University and Johns Hopkins University.  
The Howard University Board of Trustees unanimously voted to appoint Vinson, 52, as president of the University, effective September 1, 2023. Vinson will succeed Wayne A. I. Frederick (BS '92, MD '94, MBA '11), who has served as Howard's 17th president with longstanding dedication and unwavering commitment since 2014. 
Vinson's appointment is the culmination of a rigorous, and comprehensive 12-month search, led by the Board-appointed Presidential Search Committee and assisted by the highly esteemed executive search firm Isaacson Miller. The search committee, comprised of faculty, staff, alumni, students, and current and former trustees, brought a rich and diverse set of experiences to the effort. The search committee was tasked with developing criteria to guide the search process, engaging the University community for insights and important considerations, identifying and interviewing potential candidates, and putting forth a formal recommendation to the Board. The entire Howard community was offered the opportunity to participate in this process through a series of listening sessions conducted throughout 2022, as well as an open invitation to provide feedback, suggestions, and questions related to the search, including recommending potential candidates.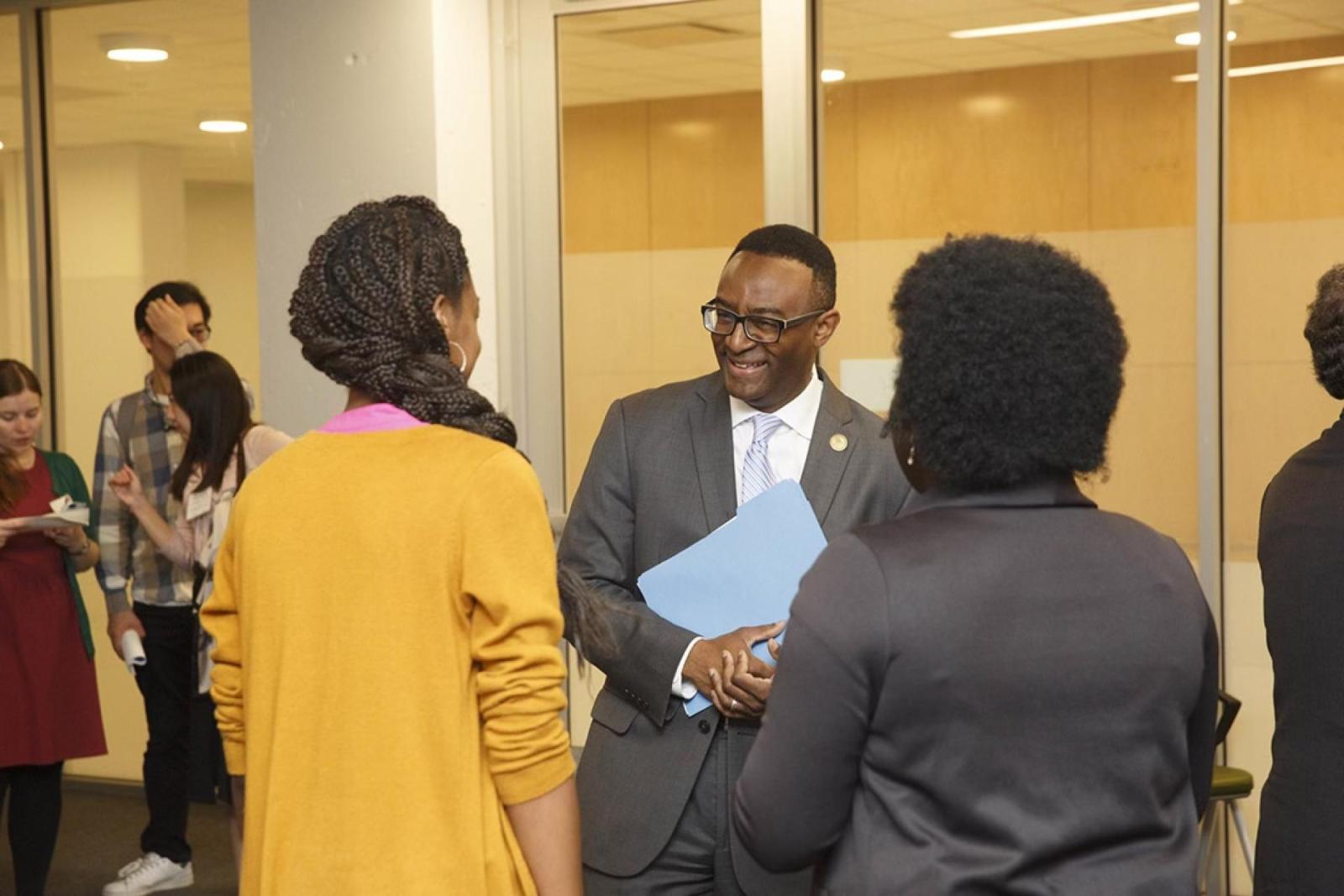 "The opportunity to lead Howard at this historic juncture represents the honor of a lifetime. Howard's incredible legacy, its remarkable trajectory, combined with the fine talent of its faculty and staff, situate Howard at the uppermost echelons of higher education," said Vinson. "Our world needs Howard at maximum strength. I look forward to returning to the DMV, which I consider home, and working with the broader campus community to fortify Howard and help build upon its incredible tradition of delivering excellence, truth, and service to greater humanity."