Many National Football League (NFL) veterans spend their retirement playing golf, becoming broadcasters, or enjoying the good life.
Howard University's Antoine "Deuce" Bethea (BA '06) is the exception and has become a difference-maker after ending his career playing professional football.
The former HU standout, whose accolades include Black College All-American, Super Bowl champion, Pro Bowler, and two-time Walter Payton NFL Man of the Year, among others, retired at the beginning of 2021 after 14 years with the NFL. Bethea, who got the nickname "Deuce" after wearing the No. 2 jersey for the Bison, has since embarked on a series of pursuits, including philanthropy, business, mentorship, speaking, and writing.
"I realize that this is not about accolades, tackles, and interceptions," says Bethea, alluding to the new chapter in his life. "I watched my parents help many in the community where I grew up in Newport News, [Virginia], so it motivated me to do what I can do to make a difference."
Looking at his resume and accomplishments during his NFL career, Bethea sees a connection between that and what he has embarked on in his retirement. "It's all using your platform the right way," he says. "My NFL career allowed me the resources and exposure to be able to take on some of these projects."
For example, Bethea partnered with the city of Newport News to create an outdoor basketball court with lights. The court is near the Denbigh Community Center where he grew up.
"Growing up there, I had a love for both basketball and football," Bethea says. "One of the things that I noticed was that kids don't play outside like they used to." Since the court's installation, he says, "it has been tremendous. Now everyone can practice and have games there."
When COVID-19 came along, he continued to work with his community. "We found out about how kids in the neighborhood were not getting meals, so we decided to feed the kids," Bethea says. "We distributed hot meals every day." He and his wife, Samantha (BBA '06), also launched the Safe Cover Initiative, a 21-day rent relief fundraiser for families in Newport News, Norfolk, or Hampton, Virginia, who were facing eviction. Additionally, the Bethea Family Foundation Annual Scholarship offers scholarships to two senior students in the Newport News Public School system.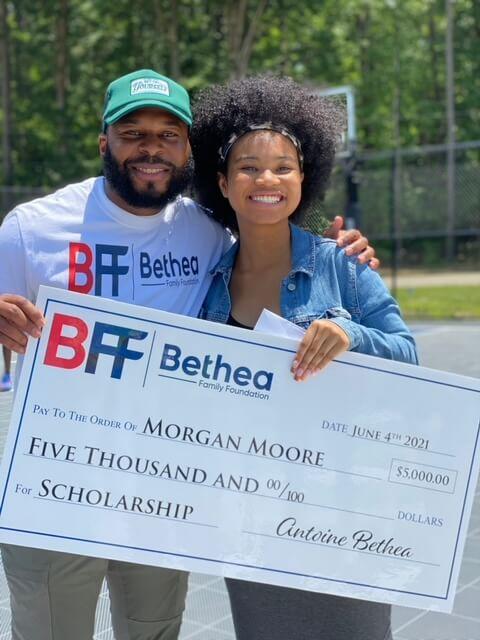 He is also mentoring young people and touching lives with his speaking engagements. Bethea created the AB41 Speaker's Series, "Bet on Yourself," where he partners with several schools and nonprofit organizations to teach life skills to young people. His book, "Bet on Yourself," is a narrative on how to make it to the highest level of competition by overcoming odds, working hard, preparing, and believing in yourself. It is a motivator for those who face various obstacles in their lives and how to overcome them.
The book was published in 2018, but some circumstances prompted him to make some adjustments. "We added a deluxe addition to address some of the issues that young people face in their lives," Bethea says. "COVID-19 certainly played a part in the decision."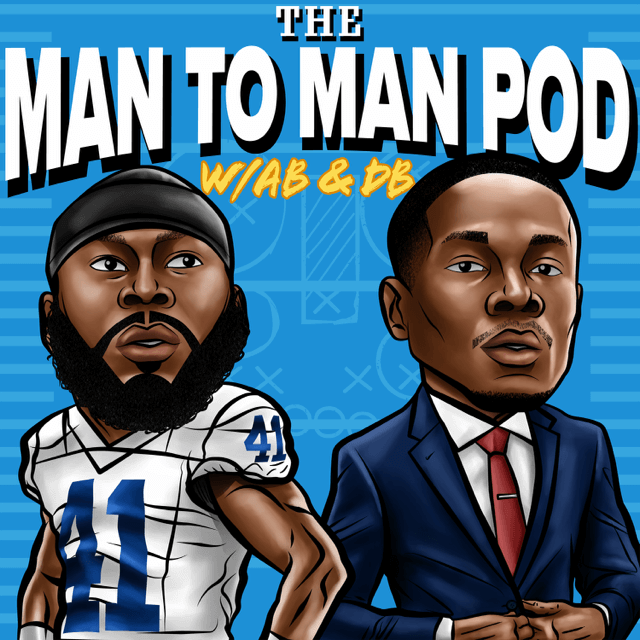 In May 2020, Bethea teamed with nine-year NFL veteran Darius Butler to co-host a podcast, "Man to Man." "We talk ball," says Bethea. "But we get into other topics, such as what is happening with Black and brown young men and father-son relationships."
His next venture was on the business side as he opened a sports bar in his hometown. "The idea was to open a sports bar similar to 'Cheers' [the former TV series], where people could come and eat and have a good time watching sports on TV."
Known as a big advocate of HBCUs, Bethea says, "We are on campuses where historic trailblazers walked. We now have high profile professional athletes, like Chris Paul, who have started initiatives that support HBCUs."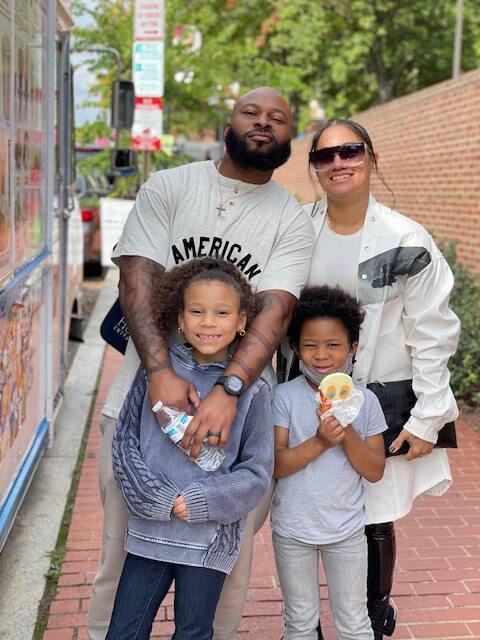 Bethea says his Howard University experience and the impact it has had on his life is invaluable.
"I would not trade the experience," he says. "I made the right choice. When you attend Howard University, you meet people who are some of the top leaders in the world, whether it is in politics, entertainment, education, sports, or law. It continues to produce great people, and I am always proud that I am an HU graduate.
Edward Hill is a retired sports information director at Howard University.
This story appears in the
Winter 2022
issue.
Article ID: 641