Captain Anthony "Tony" Holder (BS '71) and Captain Henry "Hank" Taylor (BA '70) were recently awarded the highest recognition in piloting: 2023 Federal Aviation Administration's Wright Brothers Master Pilot Award, which honors distinguished pilots with 50 or more years of experience.
Both Holder and Taylor grew up during the Civil Rights movement in the Bronx and West Philadelphia, respectively. As less than 2% of all airline pilots are Black, their journeys to the skies were far from easy. But they persevered through mentorship, humility, and tenacity.
Holder remembers the day when an elderly Black couple approached him and said, "You are the first Black pilot that we've ever seen in our lives." This experience influenced him to become a role model for others.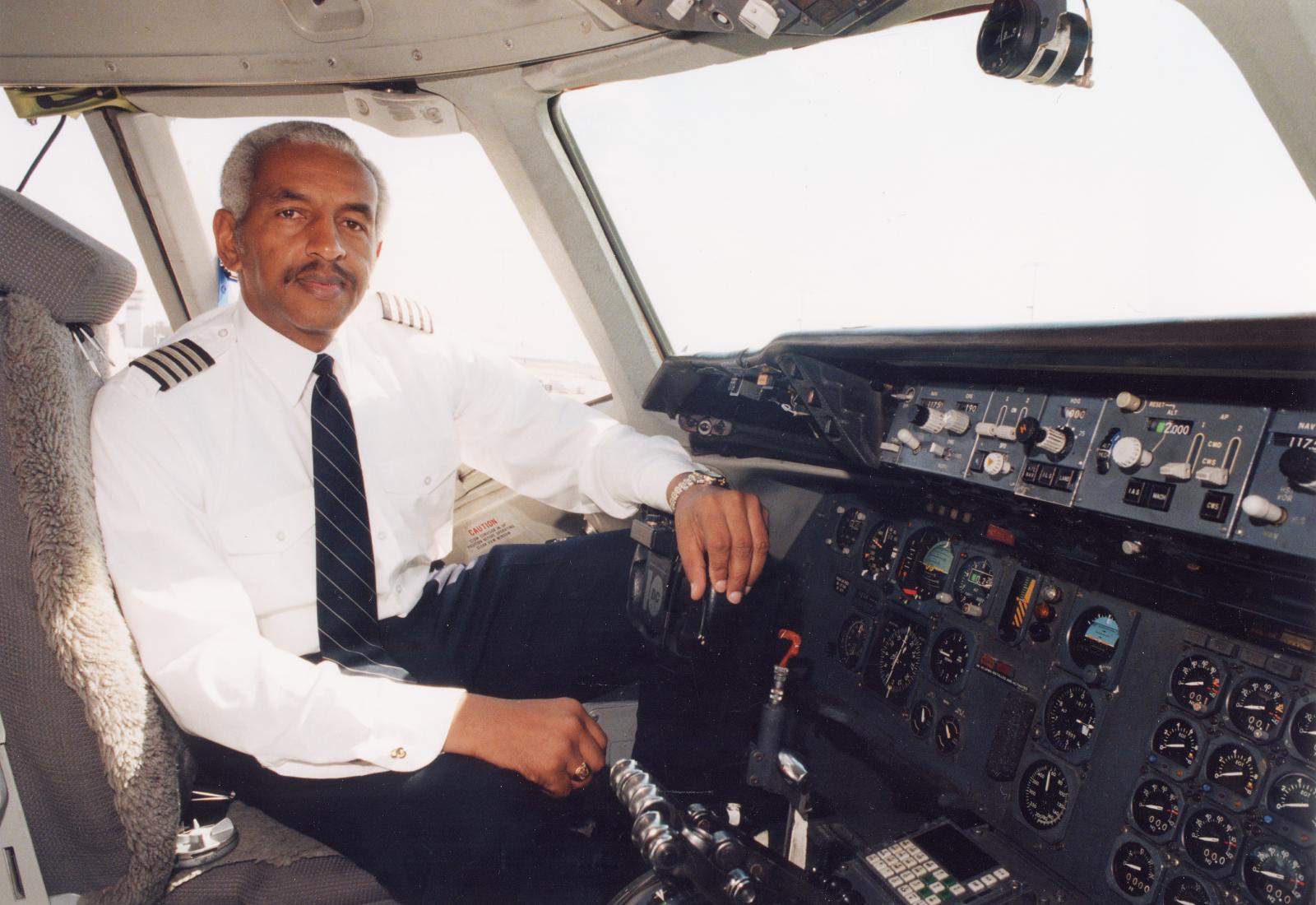 "This has motivated me to be the best I can. I represent many people before me and the people coming after me," he says. "I put in the time. I made mistakes, but carried myself in such a way where I can make myself, family, and community proud."
Holder's interest in flying began as a child. He recalls watching the Superman show and reenacting what he saw by jumping off his apartment window with his bedsheet cape, marked with a Crayola crayon "S". He earned his engineering degree at Howard and continued his journey to pilot training as the only Black student in his class of 60 at Reese Air Force Base in Texas.  
Holder was a pilot for FedEx Express for over 35 years, where some of his favorite places to fly were Paris; Bangkok; Rio De Janeiro; and Sydney, Australia. He still remembers having made the first inaugural 14-hour flight piloting the Boeing 777 jumbo jet from Memphis to Dubai. Today, Holder is retired, lives in the Atlanta area, and serves as the director of aviation and stem training for his local Atlanta chapter of Tuskegee Airmen, helping young people enter into the aviation and engineering fields, which he is particularly passionate about.
For example, years ago, Holder asked a young stock clerk at his local grocery store what he wanted to do with his life. Coincidentally, the stock clerk said that he wanted to major in engineering and be a pilot. Since that day, Holder has mentored this young man.
"I stayed with him throughout the years," Holder says. The young man eventually received a commission to go to flight training, became a pilot in the Marine Corps for 20 years, then got his first job as an airline pilot. "And in April 2023, I received a text from him that said, 'Captain Holder, I just got my upgrade from co-pilot to captain for American Airlines'," recounts Holder proudly. 
I put in the time. I made mistakes, but carried myself in such a way where I can make myself, family, and community proud."
On a similar path, Hank Taylor grew up in West Philadelphia in a neighborhood he describes as impoverished and with high rates of crime. As a child, he would often look up into the sky to see the airplanes flying from Philadelphia airport and say to himself, "Can I do that? Fly airplanes? I want to do that someday."
He attended Howard University during the Civil Rights movement as an Air Force ROTC student and faced anti-military sentiment in the Black community. He remembers when the ROTC building was set on fire and when the Washington, DC race riots broke out after the assassination of Dr. Martin Luther King, Jr.
"I had to think through if I want to risk my life to defend my home country and family, and even the people that hate me?" he says. "Yes… because this was the right thing to do." He graduated from Howard, received his private pilot's license, was commissioned as a United States Air Force Officer, and was awarded the Air Force ROTC Distinguished Graduate Award.
After flying for the U.S Air Force, Captain Taylor flew as a commercial airline pilot for Braniff Airways, Eastern Airlines, and FedEx Express.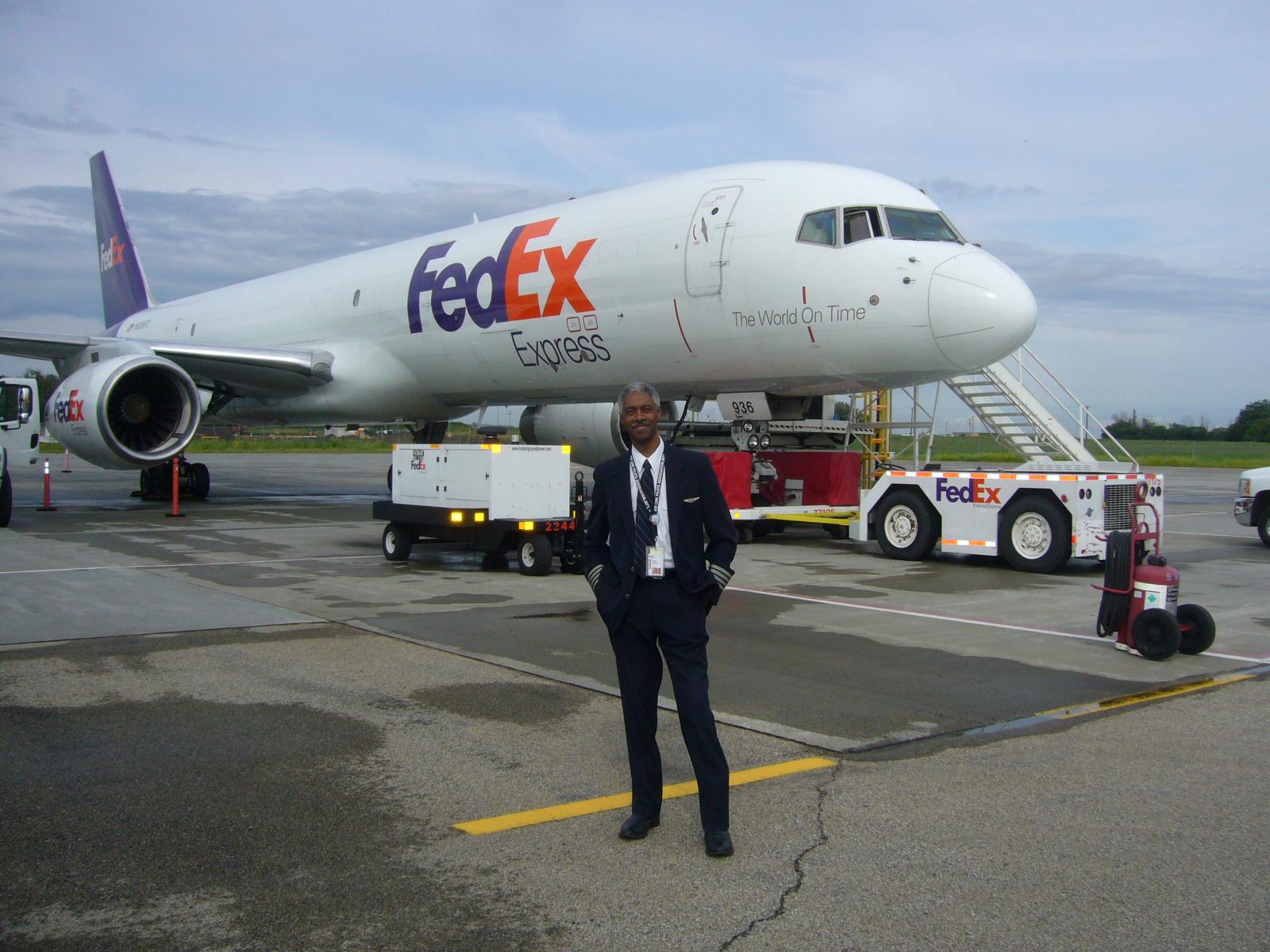 One of the most memorable destinations in his career was in Monrovia, Liberia during a layover, where he met people who gave him an enlightening tour of the city and welcomed him into their home. Today, he mentors young Black youth and aspiring pilots, encouraging them to pursue their ambitions. Taylor believes in the power of a deeply rooted dream and uses the word "DREAM" as an acronym to explain the importance of having a "Deep Recurrent Enthusiastic Aspiration of the Mind."
Taylor's determination and achievements have inspired his son, David, who is now a professional pilot for Delta Airlines. After 20 years with FedEx, Taylor retired in the Atlanta area and enjoys spending time with his wife, Joyce, and grandson, Elijah.
When both captains think about the tremendous achievement of winning this award and the legacy they are instilling, Holder and Taylor feel a clarity of purpose in giving back to their community and religion, which they believe helped paved a way for their success today. "For me, it's about helping other people to get to where I am. Amongst minorities, there are so many people who could become a pilot, but don't know how and the types of opportunities," explains Holder.
"It is like an affirming consummation of a lifelong adventure," says Taylor. As a young man about to embark on his aviation adventures, he embraced a line from the Bible: "Delight yourself in the Lord; and He will give you the desires of your heart (Psalm 37.4)." Taylor explains: "An adventure that concluded with me hearing an affirmation, as if from my Lord, saying 'Well done my good and faithful servant! Well done!'"