During my freshman year at Howard, I began working in the Office of Financial Aid under Mrs. LaRue V. Barkwell. It was not the most glamorous job on campus, especially before the computer-centric world we know today. There was a lot of processing requests by hand and on foot, a lot of paper (brochures, applications, forms, etc.), and a lot of students who, sans the internet, relied on our guidance to navigate their finances so they could register for housing, classes, and even graduation.
As a 17-year-old new to both this country and this campus, those first few months were not the easiest. My peers were older, and I looked every bit my age (and maybe even younger), so it took a moment to build solid connections with my classmates. Yet, I was able to find my first community with Mrs. Barkwell and the folks in Financial Aid. Their open embrace as I navigated this brand-new world meant everything to me, and it is one of the many debts I am still working to repay this University.
Mrs. Barkwell taught me the true power of service at the Mecca. I remember coming onto campus during the Labor Day weekend of my sophomore year, more than likely to socialize and mingle on The Yard. This nagging sensation kept urging me to visit the administration building, which made absolutely no sense on my day off. But I went anyhow, and who did I find hard at work? None other than LaRue Barkwell, processing financial aid forms all by herself so that students would have one less concern on their minds. I was surprised to see her, but I was mostly impressed at her attentiveness to our needs as a University. If Mrs. Barkwell could sacrifice her holiday for a student like me, then I could give up one afternoon of fun for something much more important. So I did.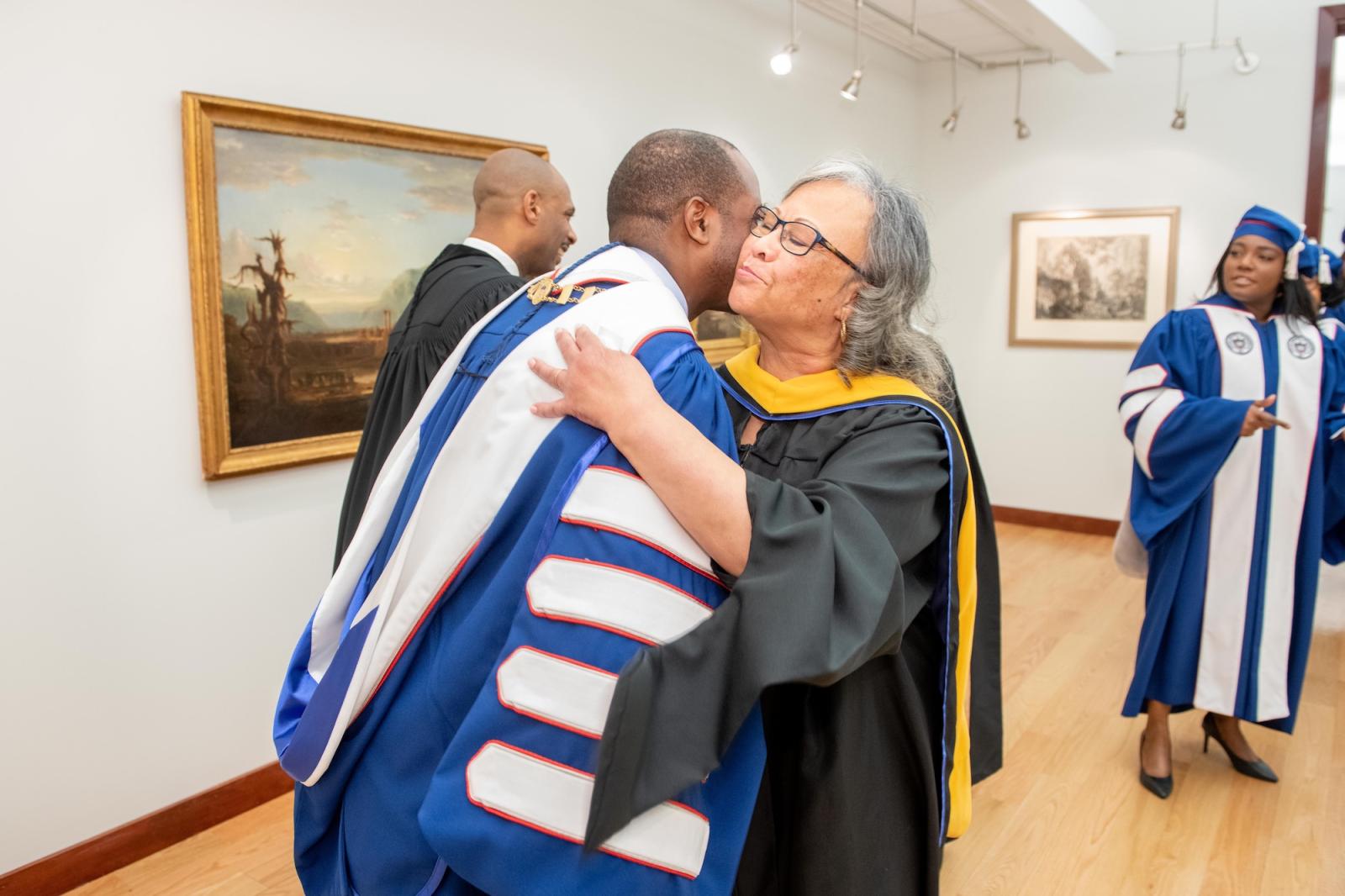 That memory has always stuck with me, one of the many reasons why I believe so deeply in the spirit of this institution. Truth and service was not just a motto to Mrs. Barkwell, it was a lifestyle. She contributed 40 years of exemplary service to Howard University, helping thousands of Bison become good citizens and stewards of our home. When I became Howard's president in 2014, my head was on a swivel trying to comprehend it all. Mrs. Barkwell kept me grounded and collected. She made my life that much easier as my executive assistant and later as chief of staff, much in the same way she mentored me as a neophyte to this community.
Even in retirement, Mrs. Barkwell's influence remains across our University. After presenting her with the Capstone Distinguished Service Award in 2019, I petitioned the University's Board of Trustees to rename the award in Mrs. Barkwell's honor, because I hope our servant leaders will aspire to her high standards.
Mrs. Barkwell never sought attention for her service or accolades for her accomplishments here at Howard. To me, that makes her all the more deserving. I am eternally grateful for her impact on my Howard journey, because she showed me what excellence in truth and service is really all about.
Wayne A. I. Frederick (BS '92, MD '94, MBA '11) is the 17th president of Howard University.