Victor Blackwell (BA '03) found his first footing in broadcasting at Howard University's WHUT news station. This year, he'll celebrate a decade at the media behemoth CNN and a return to the beloved city of Atlanta.  
"Work life was fine, but I missed the family that I built [in Atlanta] here," says Blackwell, who left CNN's New York office and now co-anchors CNN This Morning Weekends with Amara Walker at the Atlanta station.  
With a focus on living a full life of both community and news commentary, Blackwell's personality shimmers as bright as his on-camera skills, making him the award-winning journalist that brings his full self to the world and invites viewers to do the same.   
A Baltimore native, a Howard grad, and a gay, Black man, Blackwell discusses the importance of identity and how, at the intersections of gender, race, and sexuality, he has found himself more comfortable than ever.  
"It's that authenticity, it's that truth, that genuineness that will make you different and make you stand out and be the best at what you do," he says.  
I think people know their truth, but we should be careful to create an environment that allows them to live it, to speak it, to say it." 
In February, Blackwell returned to The Yard where he and fellow CNN colleagues Wolf Blitzer and Stephanie Elam discussed their experiences as media professionals ahead of the 2024 election cycle in the Careers & Conversations two-part panel series.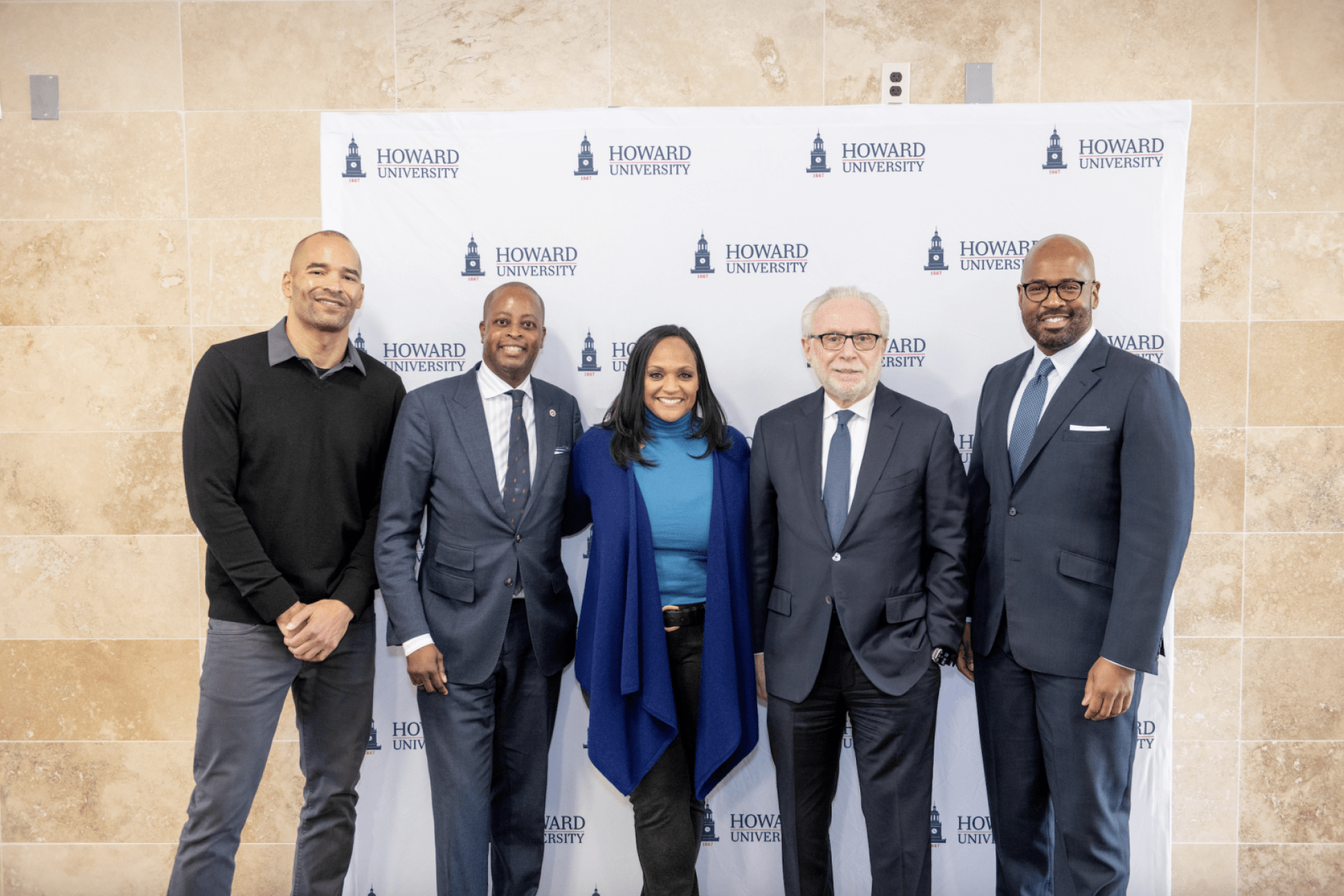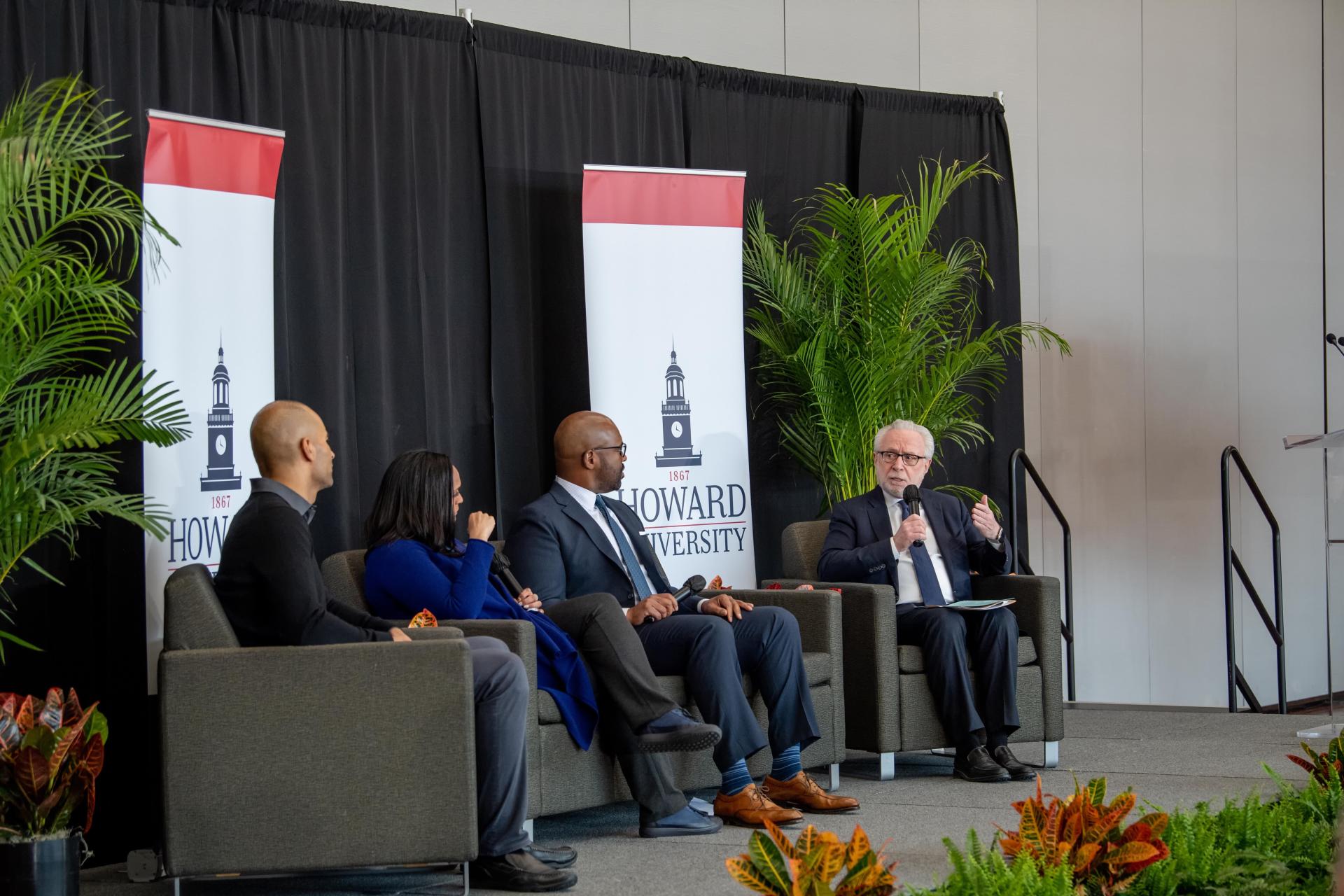 Blackwell answered questions from Howard University students about working his way up the TV totem pole, covering the Ferguson uprisings after the murder of Michael Brown and giving advice about watching difficult footage such as the footage that caught Memphis Police Officers beating Tyre Nichols in January. Nichols died from his injuries days later.  
Though he acknowledges his experiences as a Black gay man give context to the cultural atmospheres of his assignments, Blackwell emphasizes his need to be a truth seeker in all scenarios, especially in stories that highlight America's racial dynamics. 
"It's important to tell those stories because so often, when others tell it, because they do not have the context, the life experience, they do not tell it fully," Blackwell says. "They do not tell it with its place in history. I think the ability to talk to anybody, and ask the right questions, sometimes the uncomfortable questions, and the questions that make me uncomfortable sometimes, is what my added value is to this team." 
Blackwell's full self-acceptance comes in chapters. The first is written on the backdrop of his Baltimore beginnings, especially with Black people making up half of the city's population in the 80s. His dreams of being a Black male reporter on TV was actualized early on with the presence and performance from WBAL-TV's Stan Stovall, the iconic reporter in the Baltimore area who spent the bulk of his 50-year TV career in Charm City.  
Even among his uncle's playful questioning of where girlfriends were, Blackwell still felt himself hanging in the balance of his blooming sexuality.  
"There were no places where I didn't see myself and I think that shaped what I could envision myself as professionally. I did not see a lot of out, gay people in any of these roles. That is where I thought: if there is a ceiling, it would because of [being gay] not because I'm Black," Blackwell recalls.  
Though Blackwell got his first job at 21, he did not come out as publicly gay until 27. This decision, he says, fragmented his life experiences as he could not show up as his entire self in all places.  
"I remember the times of telling stories and not using the right pronouns, I'd use a vague 'they' instead of a 'he,' and I remember not feeling comfortable going to places or maybe someone who saw me at this place would be at that place. Being my authentic self gives me the privilege to be the same person in every room," Blackwell says. 
of all U.S. journalists are Black
6%
Blackwell credits his experiences at Howard as an institution and space of both professional development and personal growth.  
"[Howard taught me that] when you walk in a room, whether it is fair or not, you are representative of many other types of people. You are a representative of people who invested in you and those who will come after you and try. That awareness of who I am in a room, certainly was reinforced at Howard," says Blackwell, who graduated with a degree in broadcast journalism. 
As Blackwell enters a decade under CNN's watch, the milestone has given him a moment to think about young Victor's journey and his struggles to find fullness among society. But the responsibility isn't on young Victor to speedwalk the path to self-acceptance, but rather a wider focus to welcome in the queer community, instead of building an environment that doesn't force them to hide. 
"That time for a 21-year-old, a 19-year-old will come," Blackwell says. "I think people know their truth, but we should be careful to create an environment that allows them to live it, to speak it, to say it."