It wasn't Depelsha McGruder's (B.A. '94) intent to start a world-renowned organization dedicated to social justice. But with the repeated cases of police brutality and murders of Black boys and men in America, she knew that she had to make a call for change. 
As a mother of two young Black boys herself, one of whom has a disability, she experiences overwhelming fear for their lives while raising them in a world where individuals like Trayvon Martin, Philando Castile, Alton Sterling, George Floyd and more were murdered because of the color of their skin.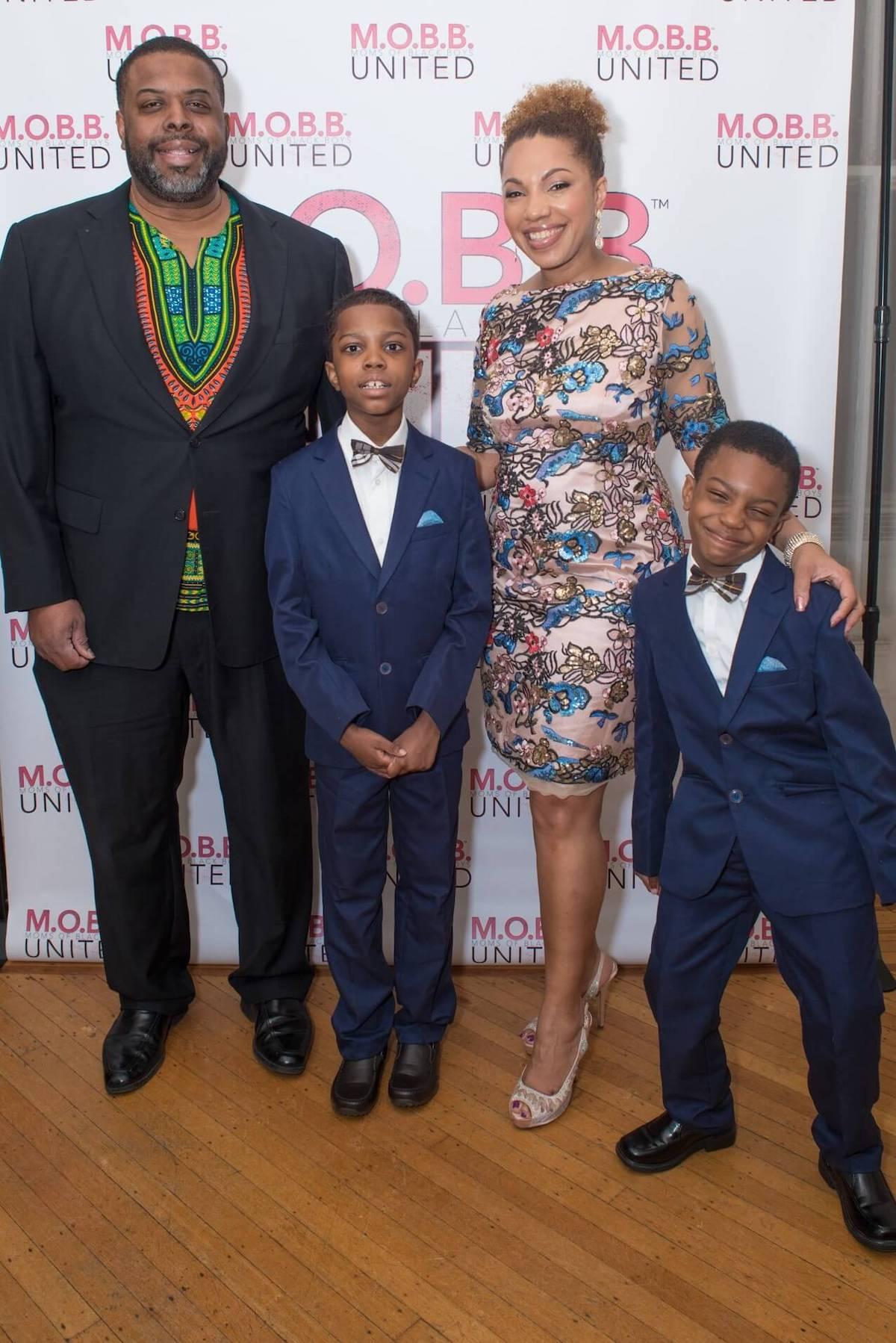 In 2016, McGruder started a Facebook group to express her vulnerabilities and fears as a mother of Black sons. Within 12 hours, the online group grew to more than 21,000 members. And then to more than 170,000 members. She realized this was a group with passion and power in numbers. It soon became Moms of Black Boys United, Inc. (MOBB United) and its sister organization, MOBB United for Social Change. MOBB United is dedicated to building a community of resources and support to help moms of Black sons navigate their lives while fighting systemic racism and negative perceptions of Black boys and men in America.
"Sharing what I was feeling in that one moment connected thousands of moms around the country and sparked a movement. Seeing the power of that has led me to become more vulnerable in all aspects of my life," McGruder says.
Fighting for racial equality was familiar to McGruder. Growing up in Georgia, her parent's activism in civil rights demonstrations during their youth in the 1960s became her cultural backdrop and catalyst for choosing to attend Howard and pursue an early career in broadcast journalism. "My experience at Howard taught me that no matter what environment I'm in, I belong," she notes.
Although they met seven years after their Howard graduation as working professionals, McGruder and her late husband, David Neal McGruder, Esq., (B.A. '93) were both dedicated to social impact. Like his wife, Mr. McGruder was known for his pursuit of service, not only as a criminal defense and employment attorney, but also as former national fundraising chair of the Howard University Alumni Association. Through their work and the scholarship that was started in his name following his untimely death last December, the McGruders have left a lasting legacy of social justice and a dedication to service in the community.
McGruder's desire to change the world has been her mission since she was a child. McGruder has held a number of prestigious positions. She was a longtime executive at Viacom as well as the COO of New York Public Radio. Now, she is the COO at the Ford Foundation, which she calls a "utopia" given its $16 billion endowment. "Our goal is to give away hundreds of millions of dollars every year to solve the problems of the world."
It is clear that the cornerstone of her career has been grounded in her purpose and mission to have an impact on changing perceptions and ensuring a better future for Black people. "No matter what opportunities I've been given, it's not about the title or largest portfolio," she says. "I always view the work that I do through the lens of making the largest impact."