Howard University saw a substantial increase this fiscal year in gifts across the board, from individuals, corporations and especially alumni.
Total fundraising revenue jumped nearly four times, with a record 65 percent increase from alumni alone. The gifts, many earmarked for various programs and schools, have created scholarships and opportunities for Howard in a myriad of ways.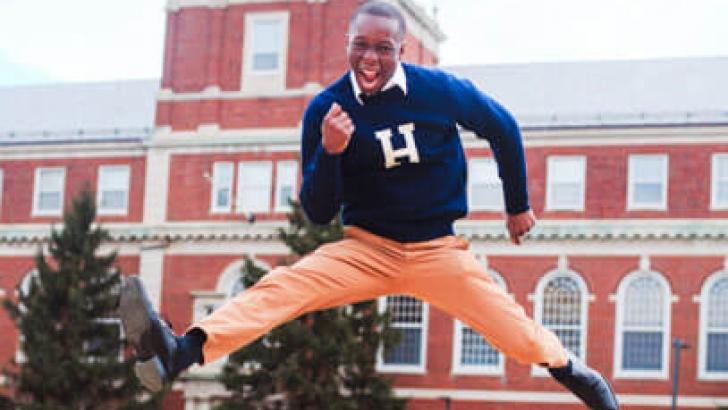 "Our alumni realize that Howard is on the move," said David Bennett, vice president of development and alumni relations. "The work of our students, faculty, staff and researchers to make the world more just is vital in these challenging times, and our alumni see that their investments are moving Howard forward."
These are just a handful of the generous contributions Howard received this fiscal year to date.
$368,766; 2,053 alumni
Donations for emergency scholarship funding. These gifts at the end of the last school year helped 167 students graduate.
$25,000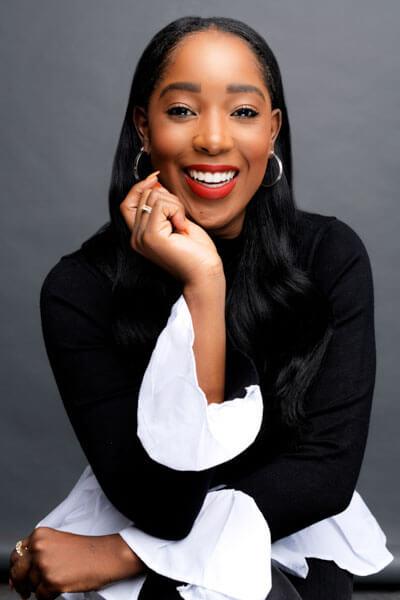 Ashley Blaine Featherstone (B.A. '09) (pictured), actress Netflix's "Dear White People" actress launched the Ashley Blaine Featherson Early Career Grant to support theatre arts graduating seniors interested in an acting career. 
$40 Million
Mackenzie Scott
Philanthropist and author MacKenzie Scott gave the largest gift from a single donor in school history.
The gift will be allocated to: campus infrastructure; faculty development plan; a program on social innovation and entrepreneurship; and underwriting of the Graduation & Retention Access to Continued Excellence (GRACE) Grant.
The Class of 1970
broke the all-time 50th Reunion Class Gift Campaign record, with 223 alumni giving a total of $1,869,312 to support student scholarships.
35 Years
Samuel Goodloe Jr., M.D. (B.A. '65, M.D. '69) has given the longest active streak of annual gifts, totaling $54,000 to support a variety of initiatives.
$1 million
Trustee James (Jim) Murren and wife Heather Murren 
Formed the HU Center for Women, Gender and Global Leadership.
2.5 million
Craig Newmark for School of Communications
Established the Craig Newmark Journalism Endowed Opportunity Scholarship Program and the Student Experience Fund, both in the HU School of Communications.
$505,800
Zeta Phi Beta Sorority, Inc.
172 members helped establish a scholarship to mark its centennial.
$20 million
J. Willard and Alice S. Marriott Foundation
Formed the Marriott-Sorenson Center for Hospitality Leadership in the School of Business and the Arne M. Sorenson Hospitality Fund.
$32.8 million
Bloomberg Philanthropies for Scholarships in the College of Medicine
Michael R. Bloomberg gave four historically Black medical schools $100 million total over the next four years. This gift marks the largest donation to the College of Medicine in its history.
$4 million
Morgan Stanley
Funded the Morgan Stanley HBCU Scholars Program, 60 academic and needs-based four-year scholarships for the School of Business.
$4.934 million
Warner Music Group/ Blavatnik Family Foundation Social Justice Fund
Created the Center for Music & Entertainment Business Current-Use Fund, a Warner Music Executive-in-Residence Program, and a Warner Music & Entertainment Fellowship Program.
$7,000
Simeon Kakpovi (B.B.A. '18) (pictured at top), Cyber Intelligence Analyst
Made a first-time gift to Howard in support of the Postgraduate Honors Award Fund, only a few years after graduating.
$10.1 million
HPS Investment Partners & the Kapnik Foundation
Created the Center for Financial Excellence, HPS Investment Partners Endowed Scholars Program and Endowed J.D./MBA Scholarship.
$25,000
Natalie Cofield (B.B.A.'01) 
Created Walker's Legacy Scholarship for Enterprising Women.
$1 million
Ernst & Young
Created the EY Student Scholarship Award Fund and the EY Student Experience Improvement Fund.