The Howard University Alumni Club of Baltimore (HUACB), the oldest active alumni organization of the University, celebrated its 100th anniversary with a scholarship fundraiser on Saturday, May 14, 2022. Around 150 people attended the special event at the Pimlico Race Course in Baltimore, Maryland. By the end of the program, more than $12,000 had been raised through direct donations and auction sales, not including the additional proceeds from the cost of admission.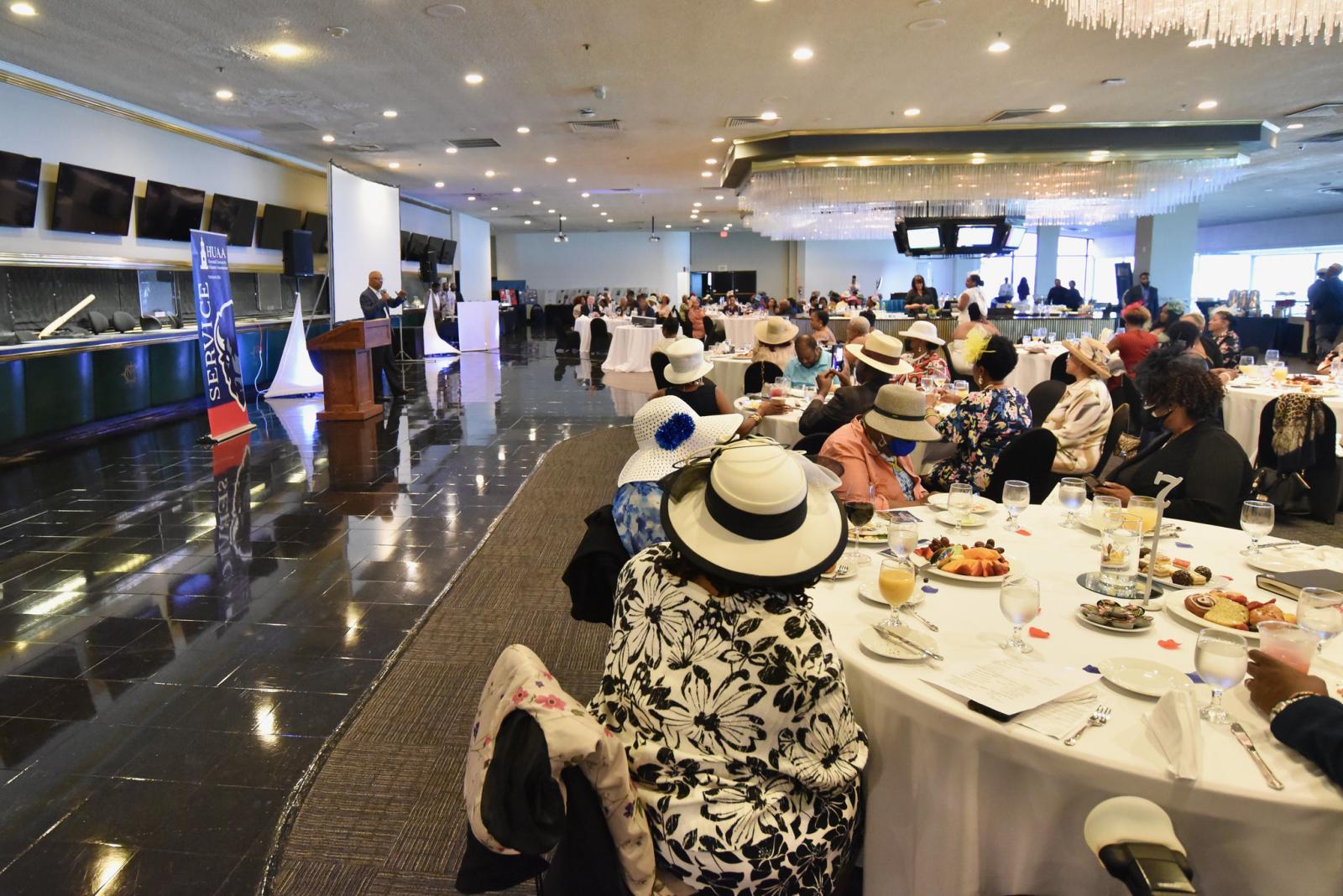 The Day at the Races fundraiser has become an iconic event, attracting alumni from across the region and outside of it, and it is a fitting way to celebrate this wonderful milestone. Attendees enjoyed a delicious brunch, placed bets on their favorite horses, toured the facility, and competed in the fanciest hat contest for women.  
"It was a day of celebration and reconnection. It was great to see Bison alum from all over the East Coast join in celebrating the club's rich history," said Brittany Williams, chair of the Brunch Gala Centennial Committee for HUACB.  
HUACB was established in 1922 by a group of prominent physicians and attorneys in the Baltimore area. These men had a vision to bring together Howard alumni living in Baltimore and to encourage young people to seek higher education at the University. 
The centennial event helps fund the Mamie Carroll Woodford Endowed Scholarship, which provides financial assistance to Howard University undergraduate students who hail from the Baltimore metropolitan area. Mamie Carroll Woodford was a 1932 graduate of the University and dedicated past president of the club. This scholarship is a fitting tribute to one who is so fondly remembered as a loyal and noble daughter of Howard because of her outstanding service to Alma Mater through her leadership as an officer with the Baltimore Club and by her efforts of recruiting students to attend Howard.