Bisa Butler (BFA '95) wants the art she produces to invoke feelings from her audience. She wants everyone, but especially the Black community, to feel powerful and strong. The goal is for her art to reflect the positive parts of who people are and who they want to be.
"I want our people to feel like they're seen and respected. And I want them to feel that I understand them. And I get it. Like, I want us to feel good. And I want us to feel powerful. Like, that's part of it," Butler explains.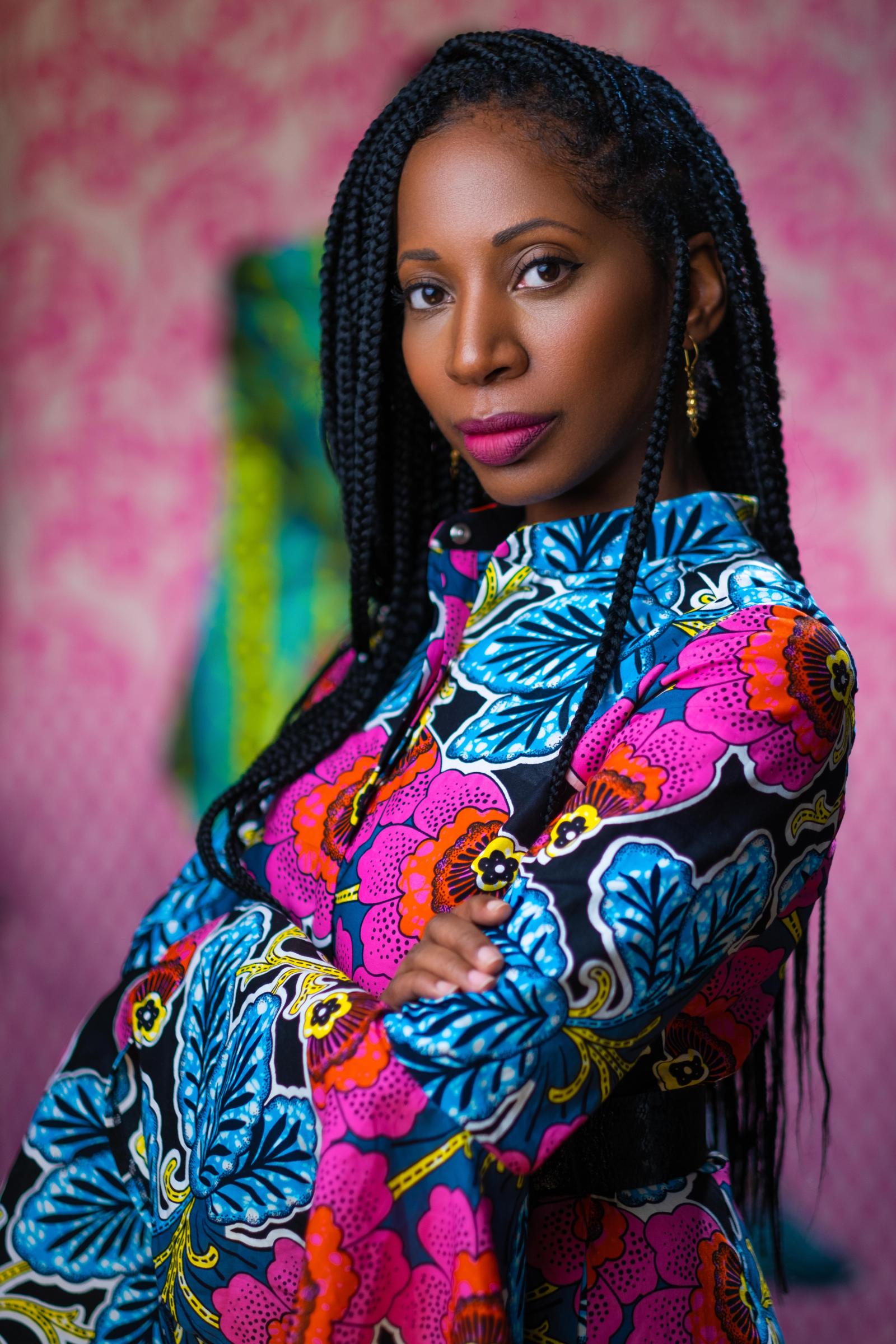 Her art has been described as "quilted," in which different fabric textures, patterns, and colors are layered and pieced together to create bright, colorful, eye-catching portraits of African Americans – young and old, past and present. Her works have been shown in the National Museum of African American History and Culture (her quilted portrait of Harriet Tubman resides there), the Renwick Gallery (her largest piece to date, of the Harlem Hellfighters, will be on display through April 2023), the Perez Museum of Miami, the Art Institute of Chicago, the Museum of Fine Arts Boston, and the Los Angeles County Museum of Art, to name a few of many. In 2022, Butler was awarded a Gordon Parks Foundation Fellowship and went to Switzerland for an exhibit during Art Basel in June with the Jeffrey Deitch Gallery.
Butler is a formally trained artist, graduating cum laude from Howard's College of Fine Arts, where she sharpened her natural art talents with lecturers such as Al Smith Jr., Jeff Donaldson (dean of the school), and visiting professor Ernie Barnes.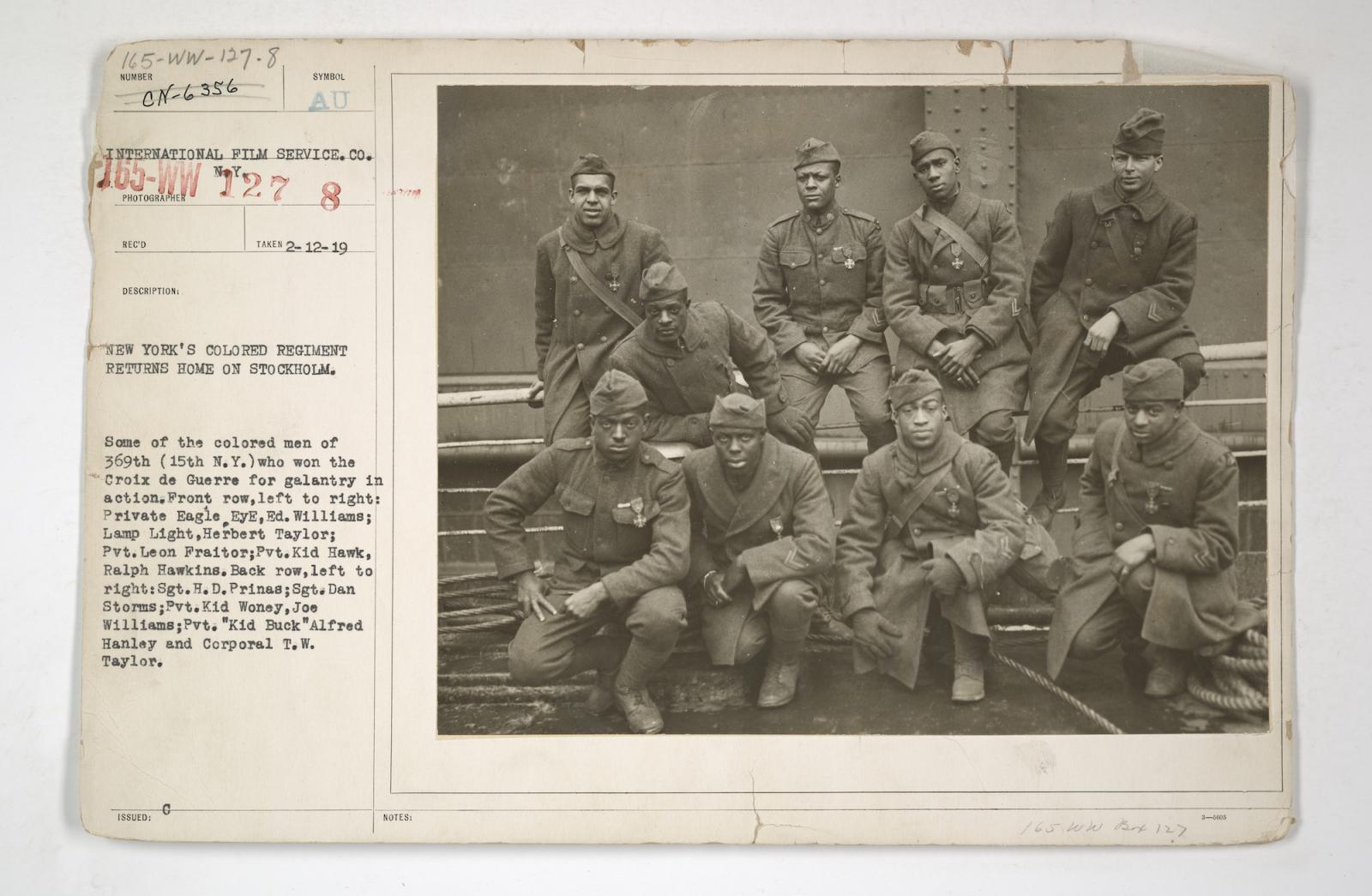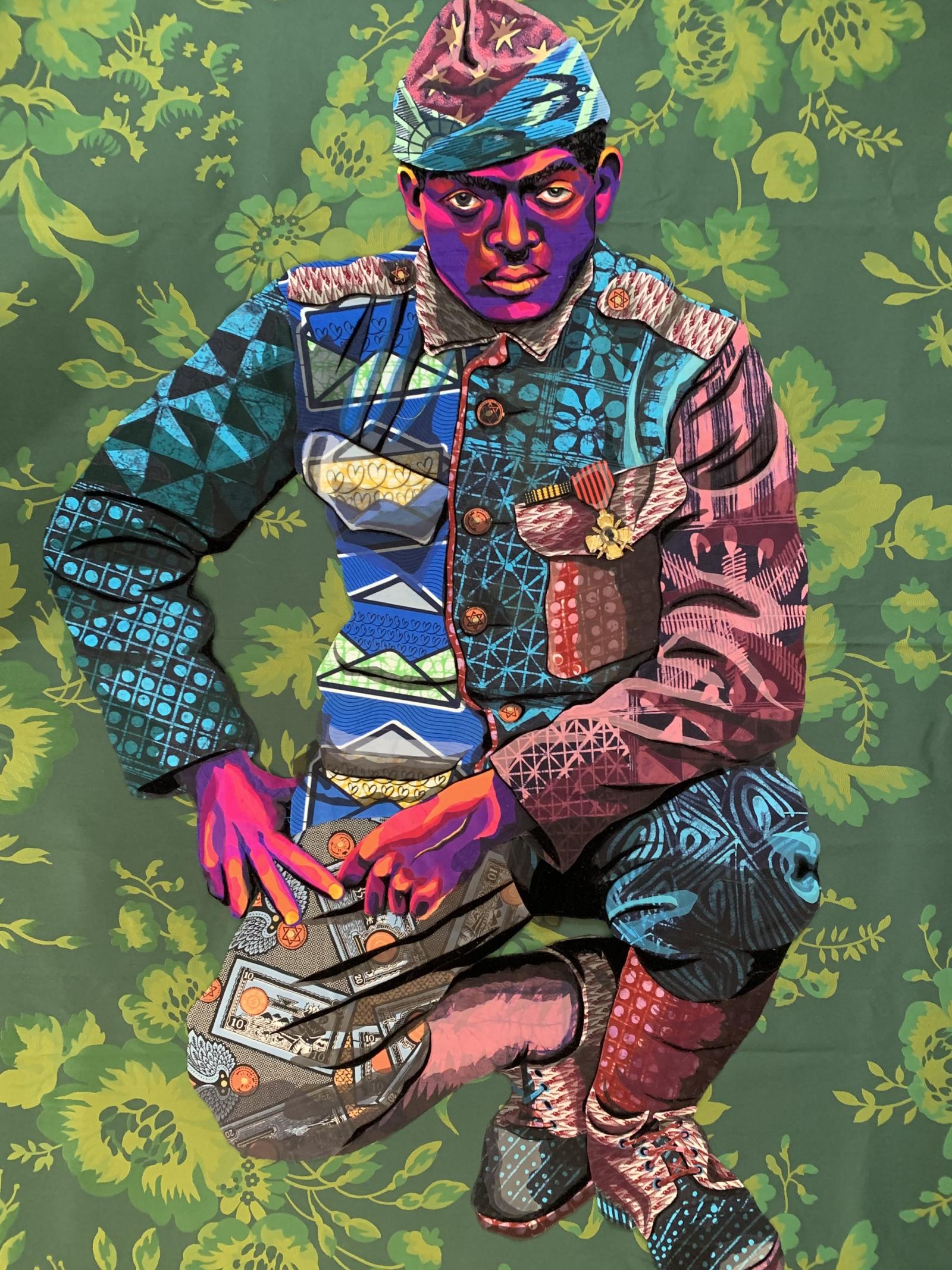 It was at Howard where Butler began to experiment with fabric and collage techniques. Aside from a unique and extensive education, Butler also found her voice at Howard, not only for herself, but for the greater community. After graduation, she earned a Master of Arts in teaching from Montclair State University and taught high school art in Newark Public Schools and Columbia High School in Maplewood, New Jersey.
Growing up, Butler did not feel that her Blackness was something to be ashamed of, as it was constantly embraced by her family and reinforced by the people around her. She and her four siblings were born and raised in South Orange, New Jersey with their Louisiana-born, Moroccan-raised mother and Ghanian born-and-raised father. Butler wants others to feel the same as she did, that their Blackness is natural and to be celebrated, not minimized.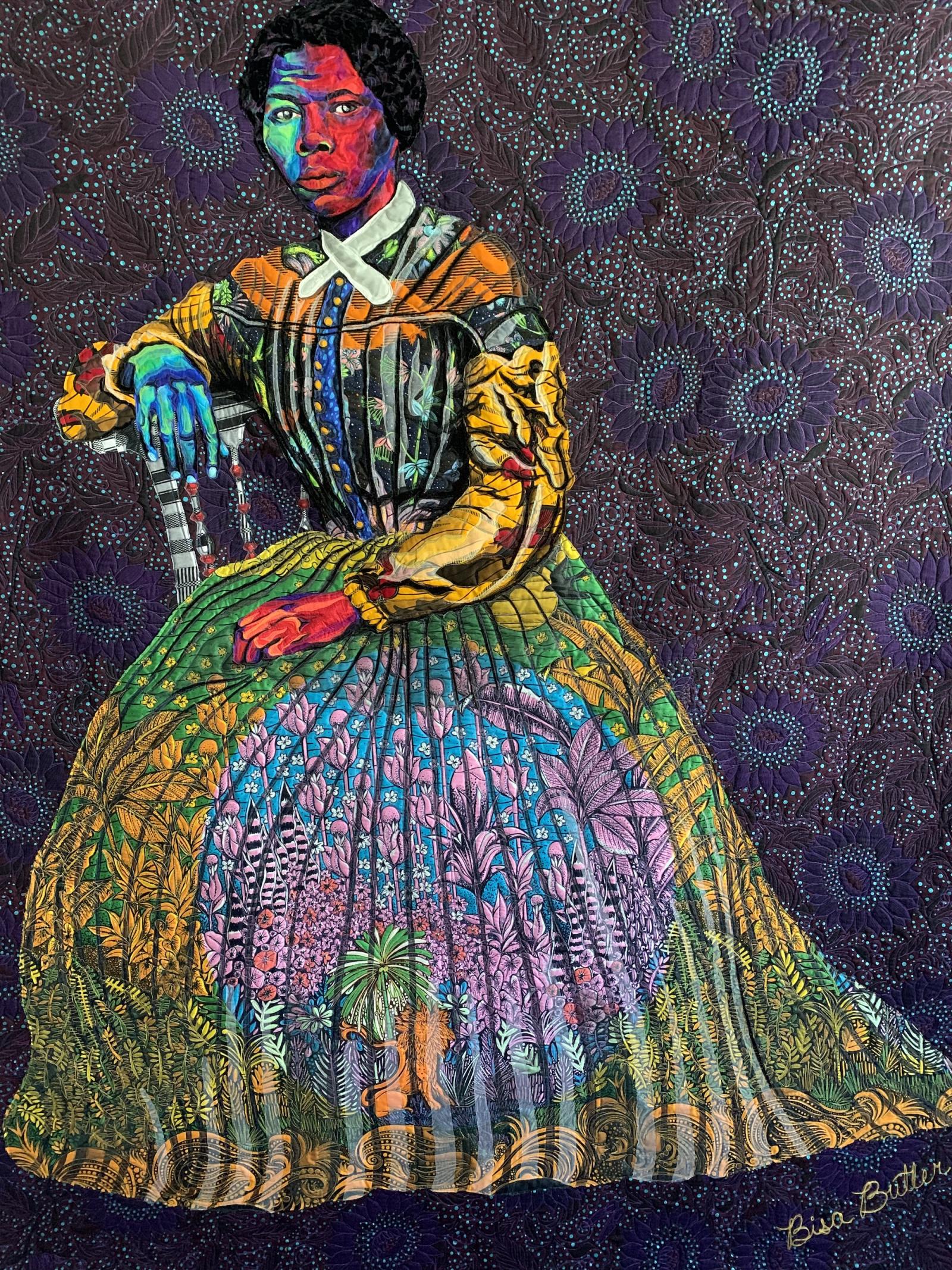 "I tell people sometimes think about my work like a Black photo album," she says. "You're at somebody's house, and the album is on the table. So what images do we want to collect and see? And that's what my artwork looks like."
Her next exhibits will be at the Gordon Parks Foundation this Winter, at the Jeffrey Deitch Gallery in New York City in May 2023, and at the Smithsonian American Art Museum in 2024. To keep up with Butler, visit her website at www.bisabutler.com.
This story appears in the
Fall 2022
issue.
Article ID: 976