Despite having only existed for two years, the Warner Music/ Blavatnik Center for Music Business Education program has a history at Howard University that long predates the program. The fellowship program allows future executives and creatives to learn the ropes of the entertainment industry and gain important connections for their careers.
Housed in the School of Business, the idea for the Blavatnik Center came out of a need to create a space for students with dreams of being a part of the music business industry – one that still lacks significant diversity across race and gender barriers, explains Jasmine Young (BA '94), director of the center. In recognizing this disparity, the Blavatnik center welcomes students to its program from multiple different schools on campus, such as the College of Fine Arts, School of Communication, and College of Arts and Sciences.
The Blavatnik Center was made possible in March 2021 with a $4.9 million gift from the Warner Music Group/ Blavatnik Family Foundation Social Justice Fund. This fund was established in June 2020 as a timely response to the murders of Black people at the hands of police that sparked protests nationwide. Young has played a part in the center since its inception. In designing the program, Young emphasizes her passion for pushing Howard students forward in a space that she believes is extremely special. "This center is one of the most magical places, not only on Howard University's campus, but in the world. There's no other place in the world that can say they're doing what we're doing," Young says.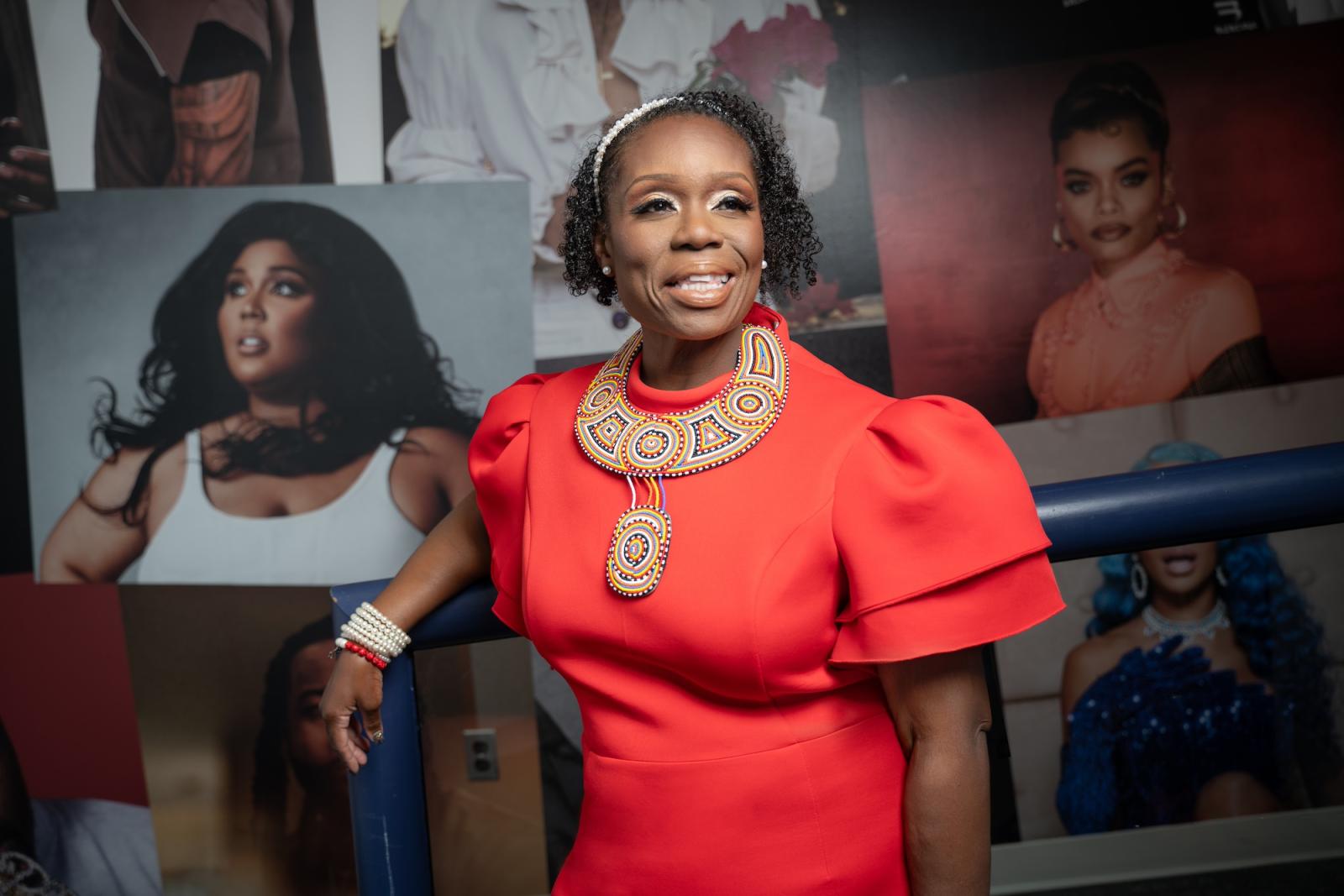 Within the curriculum, students take classes such as Black Entrepreneurs in the Music Business and HR 101 as well as workshops that focus on personal branding and resume preparation. Outside of their classes, students must spend up to five hours weekly helping out in the center and 10 hours monthly with an assigned mentor.
Young is adamant about the program's dedication to a combination of practical knowledge and applied knowledge. Desmond Braxton, a finance major, recounts a weekend trip to New York where students went to the Billboard's offices, and Warner Music/Atlantic Records' offices.
There, students were able to learn firsthand about what entails a career in the music business. "We walked in, and I felt like 'oh, this is what it feels like to be a part of the industry,'" Braxton recalls. He credits this experience, along with many others facilitated by the program, as having shown him what was possible for his career in music business.
An important facet of the program is the plethora of big names from all parts of the industry that come to speak to students. Artists such as DJ Drama, Jonathan McReynolds, Pink Sweat$, and Killumantii have visited. And executives like Tarik Brooks and Julian Petty (BBA '99), who Young calls the "visionary of the center," have spoken to and mentored students.
"Petty had this vision, and it was kind of like a global vision of what him and I were doing," Young says. This vision was "giving back to our school community and giving back to students who wish to be in the music industry," a point Young repeatedly emphasizes. As part of the program, students receive scholarships of $25,000 each that allow them to focus on achieving instead of on financial burdens.
Howard graduates who have been through the program can be found in lots of different industries and companies. Students have gone on to jobs at law firms, Mattel, the NBA, CNBC, Creative Artists Agency, Warner Records, and Pinterest.
The program prepares students for all industries as they seek to cultivate advocates of change, leaders, and glass-ceiling breakers. Young says, "the biggest thing is teaching these students how to be the advocates of change, to be in the music business so they can really go in, continue to kick in the doors, continue to break these glass ceilings."
This story appears in the
Fall 2023
issue.
Article ID: 1606