James Silcott
James E. Silcott (B.Arch. '57) has been elevated to the 2020 College of Fellows of the American Institute of Architects (FAIA). Silcott is one of 13 members of the AIA Los Angeles chapter who were elevated to fellowship in 2020.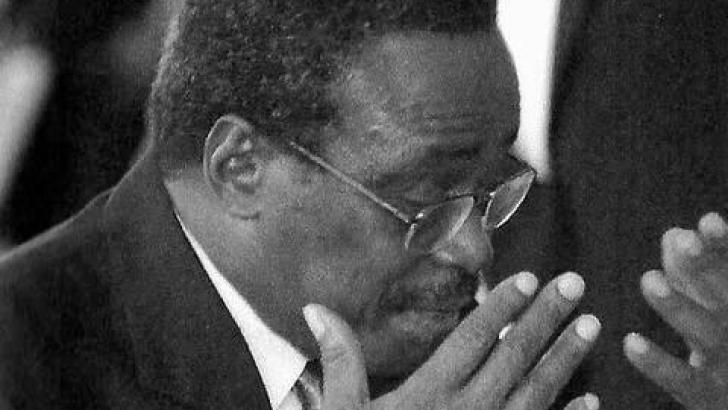 He was the first African-American project architect for both Los Angeles County and the University of California-Los Angeles (UCLA). One of his notable projects is the Jules Stein Eye Institute at UCLA.
Silcott has been an avid supporter of Howard University's architecture program for three decades. His contributions total $3 million, making him the largest donor to architecture programs at historically Black colleges and universities in the nation.
Boyd Rutherford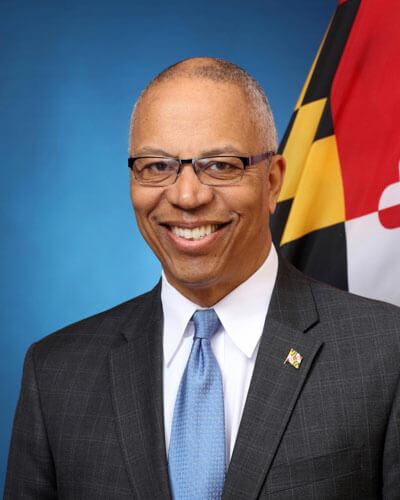 Boyd Rutherford (B.A. '79) became the first reelected Republican lieutenant governor in Maryland. He is the ninth lieutenant governor of the State of Maryland.
He was first elected to office in 2014 with Governor Larry Hogan and reelected in 2018. With Governor Hogan, Rutherford has worked to combat the opioid epidemic, reform burdensome regulations on job creators, and break the cycle of poverty between family generations.
He has also led the state's efforts to modernize procurement practices, improve the mental health delivery system, and make Maryland a national leader in the implementation of the federal Opportunity Zones program.
'60s
Reverend Denison Harrield Jr., D.D. (B.A. '64) received the annual Volunteer Award for his decades of dedicated service to the Summit, New Jersey community.
'70s
George A. Alexander, M.D. (M.D. '77) was appointed by the secretary of defense to serve on the Defense Advisory Committee on Women in the Services.
'80s
Harolyn Belcher, M.D., MHBS (B.S. '80, M.D. '82) is the inaugural vice president and chief diversity officer at Kennedy Krieger Institute. Belcher is a neurodevelopmental pediatrician and research scientist at Kennedy Krieger.
Joyce Hudson (B.S. '80) received the Prince William County Human Rights Award and the Virginia Association of Human Rights Award for her work with the Alliance to Save Carver Rd., which was formed to protect the historic African-American community founded by freed slaves in the Gainesville/ Haymarket Virginia area.
Cheryl M. Burgess, M.D. (M.D. '84) joined the board of directors with the American Academy of Dermatology. She is in private practice in Washington, D.C. and is also an assistant clinical professor of dermatology at Georgetown University Medical Center and The George Washington University. 
Robert S. Hoover Jr., M.D. (B.S. '87) has been named chief of the section of nephrology and hypertension in the John W. Deming Department of Medicine at Tulane School of Medicine.
Lisa Nelson (B.B.A. '87), founder and CEO of See In Colors, a visual communications company, is now officially a Goldman Sachs Small Business Alumni. This program focuses on small business owners and their companies across the United States as an investment in the future.
Grady (Trey) Crosby III (B.A. '88) has been selected to serve on the Board of Directors for College Possible Milwaukee. He is an associate attorney in the Milwaukee office of the law firm Ogletree Deakins.
Khadija T. Diggs (J.D. '88) became the second African-American woman in Pennsylvania to be appointed to the Parole Board. Previously, she was assistant counsel in the Pennsylvania Governor's Office of General Counsel, with a focus on corrections, probation and parole.
Colita Nichols Fairfax (B.S.W. '88) was recognized with the UNCF Hampton Roads Virginia Masked Ball Award for scholarly and teaching excellence as a professor at Norfolk State University. Dr. Fairfax is the first HBCU professor to be recognized with this award.
Cheryl L. Duncan (B.A. '88) has been named to the Observer's PR POWER 50 List for 2020. She is the founder and CEO of Cheryl Duncan and Company Inc., a New York City-area public relations firm in the arts and culture, entertainment, and social betterment sectors.
Kelvin John Pettaway (B.B.A. '89) was promoted to associate vice president of wealth management at Morgan Stanley Wealth Management in Atlanta.
'90s
Sandra Jackson (M.S.W. '93) was promoted to president and CEO of House of Ruth, a nonprofit that helps survivors of domestic abuse and homelessness in Washington, D.C.
Yolanda Whyte, M.D. (B.S. '94), a pediatrician, was appointed to the Environmental Protection Agency's (EPA) Children's Health Protection Advisory Committee, which advises on regulations, research and communications on environmental issues related to children's health.
'00s
Vernon B. Harper Jr. (Ph.D. '00) was named provost and vice president for academic affairs at California State University, Bakersfield.
Brandon Neal (B.A. '00) became senior vice president and senior director at APCO Worldwide.
Alesha M. Dominique (B.S. '03), an attorney and partner in Mitchell Silberberg & Knupp's Los Angeles office, was appointed practice chair for the firm's trademark prosecution practice.
Natalie Godbee, D.O. (B.S. '04), a board-certified and fellowship-trained gynecologic oncologist, recently joined the Cancer Treatment Centers of America physician roster in Atlanta.
Akadius (B.B.A. '05) and Tamra Berry (B.A. '05) welcomed their first child, Zora Avery Berry (pictured above), on June 11, 2019 in Charlotte, North Carolina. Zora Avery was delivered by OB-GYN Caudrean L. Avery- Benjamin (M.D. '04) and labor & delivery nurse Adrianna White (B.S. '14).
Nathan Carter (Ph.D. '05) has been appointed as Northern Virginia Community College's first ever chief diversity, equity and inclusion officer.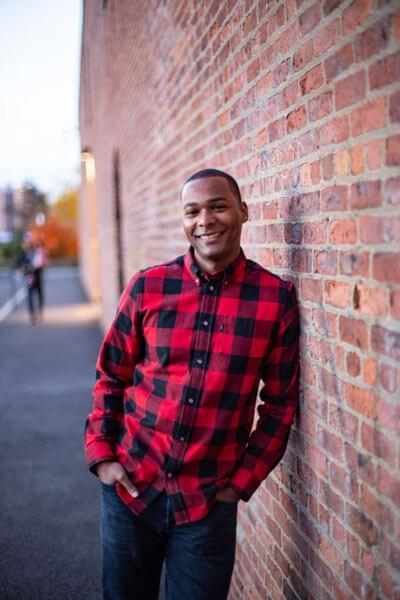 Earl R. Fitzhugh (B.S. '06) was recently elected partner at the global management consulting firm McKinsey & Company. He has written or co-authored several papers on racial equity and the racial wealth gap.
Kesslyn Brade Stennis (M.Div. '06, Ph.D. '09) was awarded the Wilson H. Elkins Professorship for her proposal to create community engagement experiences for students to learn social justice leadership and community empowerment at Coppin State University, where she is director of the Dr. Dorothy I. Height Center for the Advancement of Social Justice.
Vernese Edghill-Walden (Ph.D. '07) has been named vice president for diversity, equity and inclusion at Northern Illinois University in Dekalb, Illinois.
'10s
Jared Wilson (B.B.A. '11) was named chief innovation officer and managing director of global sales at ABCD & Company, a marketing and events firm in Rockville, Maryland.
This story appears in the
Spring 2021
issue.
Article ID: 221