Former Mayor of New York City and Howard University alumnus David Dinkins (B.A. '50) lived Howard's values of truth and service. In all he did, he acted in accordance with the needs of those around him.
From 1990 to 1993, Mayor Dinkins served as the first and only Black mayor of our country's largest city. He took over the helm of New York at a time when the city was besieged by crime, corruption and racial division.
He was dedicated to serving all of New York's many diverse populations and making his government as inclusive as possible. He appointed African-American, female, Hispanic and openly gay individuals to important posts. Mayor Dinkins was also determined to serve the interests of the city's impoverished and underprivileged, including New York's homeless populations.
In 1991, he also received Howard's Distinguished Alumni Achievement Award in the field of politics. In 1992, he served as the opening convocation speaker and received an honorary Doctor of Laws.
David Driskell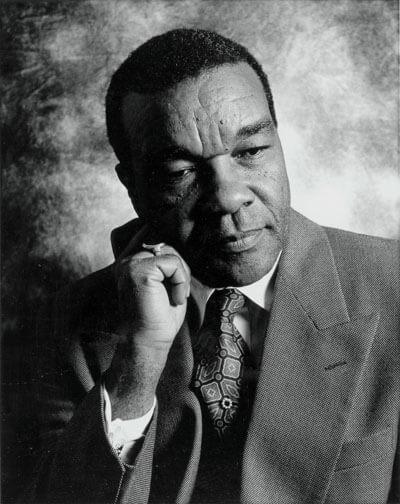 David C. Driskell (B.A. '55) devoted himself to preserving the rich heritage of African-American visual art and culture. His contributions as an artist, scholar and curator laid the groundwork for the study of African-American art history. He is viewed as one of the primary people responsible for bringing African-Americans into the mainstream of American art.
David Driskell joined the Howard family as an undergraduate and later returned in 1962 as part of Howard's faculty for four years. In 2010, he received an honorary doctoral degree.
Dr. Driskell taught at various universities in the U.S. and in Nigeria. He joined the Department of Art at the University of Maryland, College Park in 1977 and served as chair from 1978 to 1983. In 2001, the University of Maryland established the David C. Driskell Center in his honor.
Dr. Driskell lectured at the Metropolitan Museum of Art, the Corcoran Gallery of Art and the Art Institute of Chicago, among others, and curated numerous other exhibitions. In 1976, he curated the landmark exhibition, "Two Centuries of Black American Art: 1750-1950."
An avid collector of African-American art and artifacts dating from the era of slave ships to modern times, his own collection also toured as an exhibition, "Narratives of African-American Art and Identity: The David C. Driskell Collection."
He was the recipient of numerous fellowships, awards and prizes, including three Rockefeller Foundation Fellowships and a Harmon Foundation Fellowship.
In 2000, President Bill Clinton selected Dr. Driskell as a recipient of the National Humanities Medal. He was also asked by President and Mrs. Clinton to choose artwork for the White House.
Speaking at the time, he emphasized his reverence for the past. "The humanities for me are the basis for the whole learning experience. They inform us so much about the past," he said.
Michael Masch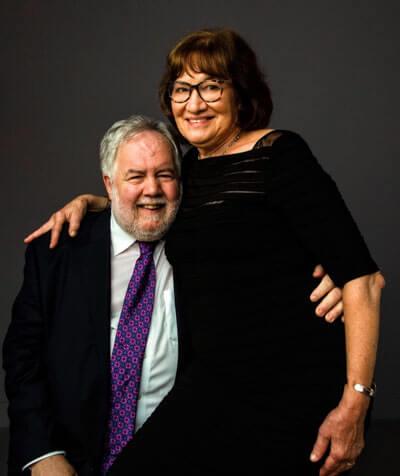 As Howard University's senior vice president and chief financial officer and treasurer, Michael Masch was a tremendous asset to and advocate for our University during his six-plus years of leadership.
He played an instrumental role in guiding our institution toward achieving greater financial sustainability, one of the key pillars of the Howard Forward strategic plan. His efforts and dedication will continue to benefit the University and all the students, faculty and staff who come to Howard for many years to come.
Throughout his tenure at Howard, Michael used his vast knowledge and experience in the education landscape to guide our University forward so we could reach even greater heights. He understood the unique role that Howard plays as an institution of higher education. He had a passion for helping elevate our University and enhancing our prestige and reputation across the country and throughout the world.
Michael joined Howard in 2015 after serving as vice president for finance and chief financial officer at Manhattan College in Riverdale, New York. He had previously worked as the chief financial officer of the School District of Philadelphia, and he also served as the secretary of budget and administration for the Commonwealth of Pennsylvania. Prior to working with the commonwealth, he held the position of vice president for budget and management at the University of Pennsylvania.
Michael was a man of impeccable integrity and humility. He was kind and gentle with everyone. He was a family man who was very proud of the recent additions to his family of his two grandsons. We will miss him greatly.
Saphronia Drake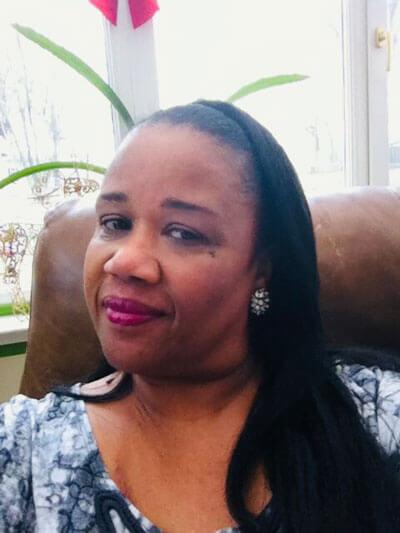 By Ravi K. Perry, Chair, political science department.
For more than two decades, with boundless generosity, an engaging sense of humor, professionalism, and an unparalleled commitment and dedication to students, Saphronia Drake served as the senior administrative assistant to the department of political science, the graduate program administrator and as the administrative assistant to the political science chair.
Drake began her service in the political science department in 1995. Her ability to master tasks with efficiency and precision became legendary. She was a rare gem, a personification of motherly love and humanity.
She worked assiduously to foster the vision and mission of the department of political science, especially in so far as the students are concerned. She managed to maintain the responsibilities of the department in lean and difficult times of unprecedented departmental changes, doing so with unflappable resilience and dignity.
She touched every community associated with the University, from the custodial staff and the campus police, from administrators to cafeteria workers, from alumni and donors to mail deliverers and salespeople. Not only did they all know her, but she knew them and their stories. Her warm personality and ready openness to friendship will be missed.
Victor C. W. Dzidzienyo (B.ARCH '67, MCP '69)
Professor Emeritus C. W. Dzidzienyo had a long and illustrious career as an educator, administrator and practitioner in the United States and abroad, especially in his homeland of Ghana.
Affectionately known as "DZI," he graduated with two degrees from Howard in architecture and in city planning. He then joined the faculty in 1969, where he stayed until 2017. His roles varied from professor to dean and director, as well as chair of the Department of Architecture from time to time.
His professional experiences as a designer and city planner indeed provided real world experiences for his students. His strong advocacy of community service with an activist orientation for direct action undoubtedly led to his coining the term "the architect activist," which is attributed to training Howard architecture and planning students to be change agents in their communities.
Professor Dzidzienyo left an indelible imprint on the nearly 1,700 students who graduated from our architecture and planning programs during his tenure at Howard.
Ted Folarin Roberts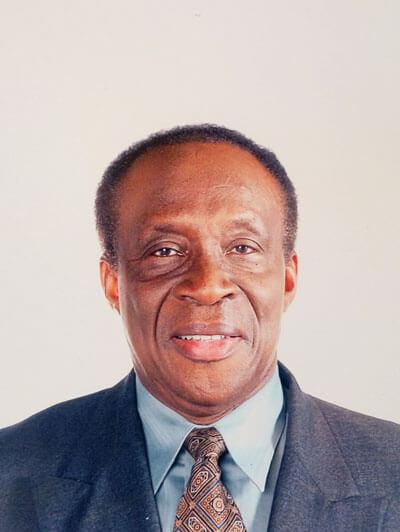 Professor Roberts not only prepared himself to tackle and master new media horizons, but he consistently and with dedication inspired his students and radio listeners to do the same.
Known as "Uncle Ted" on the global airwaves, Professor Roberts spent 40-plus years teaching and inspiring Howard University students. He was former chair of the Howard University School of Communications' Department of Radio, Television and Film; Fulbright Scholar; author; and award-winning international radio producer, announcer and manager (Voice of America, Sierra Leone and Liberian Broadcasting).
Upon his retirement in 2013, Professor Roberts wrote: As I tell my students during our "life's lessons" sessions, doors are opening now that were not open in the past, and the great challenges facing minorities is to be ready to enter those doors as they open. No greater tragedy can befall us as minority people than to allow new opportunities to emerge without the concomitant preparedness to meet them.
Ambassador Larry Palmer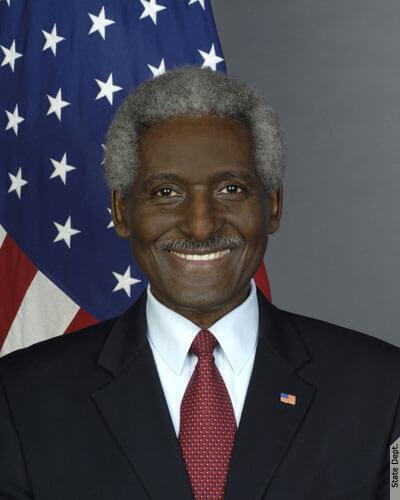 Ambassador Larry Palmer brought his distinguished diplomatic career to Howard University to increase the University's engagement in foreign services.
As ambassador in residence, Dr. Palmer served as a key leader in developing relationships between the University and the U.S. Department of State, international embassies, and various foreign and domestic organizations. He also served as program director for the Rangel, Payne and Pickering fellowship programs, which were created to help diversify the foreign service.
Dr. Palmer served as ambassador to Honduras as well as to Barbados and the Eastern Caribbean, where he successfully implemented the president's Caribbean Basin Security Initiative, combatting corruption and transnational organized crime as well as the illegal trafficking of drugs and persons.
In addition, he served with distinction in several other countries, including Uruguay, Paraguay, South Korea, Sierra Leone, Northern Mexico and the Dominican Republic. He was also president and CEO of the Inter-American Foundation (IAF), an independent U.S. government agency that provides grants to poor and marginalized communities in Latin America and the Caribbean.
In Memoriam
'40s
Dr. Albert L. Gaskins Jr. (B.A. '43, M.D. '48),
February 6, 2020.
Virginia Henriette Hundley (N '43),
February 1, 2021.
Estelle Howard (N '46),
October 20, 2019.
Eleanora Norwood Clarke (B.A. '49, J.D. '52),
April 9, 2020.
'50s
Emma Geraldine Billingslea (N '51)
September 5, 2020.
Lee Andrew Tyler (B.A. '53),
November 20, 2020.
Edgar Newton Jackson Sr. (B.S. '57),
May 27, 2020.
Shirley Phillips Bagley (B.S '58, M.S. '63),
December 23, 2019.
Aaron Barnett Milton Sr. (BARCH '58),
August 1, 2020.
'60s
Ardrea Burrell (B.A. '60, M.S.W. '63),
September 8, 2020.
Francis Hall Henderson (B.S. '60, M.D. '71),
August 22, 2020.
Luther Isaac Ike (D.D.S. '61),
March 15, 2020.
John Henry Newby Jr., Ph.D. (B.A. '61, M.S.W. '63),
January 26, 2021.
Horace S. Webb (B.S. '61),
February 20, 2020.
Patricia Ann Morris DeVeaux (B.A. '62),
May 20, 2020.
Herbert "Herbie" Leon Bryan Jr. (B.S. '63),
October 26, 2020.
Roderick "Rod" Wesley Flakes (B.S. '63),
April 17, 2020.
Louis Allan Ford (B.A. '63),
June 6, 2020.
Barbara Weaver Ward (B.A. '63, M.S.W. '65),
September 3, 2020.
Doris Elaine Barnes Lassere Woods (B.S. '63, M.S. '65),
December 1, 2019.
Theodore E. "Teddy" Carter (B.S. '64),
September 11, 2020.
Ellen Sandra Jordan Isler (B.A. '64),
March 2, 2020.
Bettie Taylor Nash (B.S. '64),
November 20, 2020.
Andrew Nathaniel White III (B.A. '64),
November 11, 2020.
Carey Hiawatha Wrenn Jr. (B.F.A. '64),
May 13, 2020.
Dr. Joseph Bertha Williams (B.S. '65),
November 2, 2019.
Donald R. Frisby (B.S. '66, MD '70),
August 30, 2020.
Edward Bruce McLean (B.A. '66),
May 22, 2020.
Dr. Charles Dale Mitchell Sr. (M.D. '66),
March 12, 2020.
Donald R. Henderson, M.D., MPH (B.S. '67),
November 1, 2020.
William D. Thomas (B.A. '67),
April 6, 2020.
Pecolia Eugenia McCain Davis (B.S.N. '68),
February 20, 2021.
Jean Marie Pinnock Bryan (B.A. '69, M.A. '70),
May 25, 2020.
'70s
Walter C. Blount (B.S. '71),
January 21, 2021.
Anthony C. "Tony" Montez (B.S. '74),
February 9, 2021.
This story appears in the
Spring 2021
issue.
Article ID: 216