What stands in the way of a talented aspiring doctor from having a successful career in medicine? Cost.
That's what Greg Umphrey (M.D. '02) and his wife, Alyx Porter Umphrey, M.D., noted when they both came out of medical school with significant stu- dent debt. As a result, the duo founded ElevateMeD, a 501(c)(3) nonprofit organization in 2019, with a mission to support medical students from underrepresented backgrounds.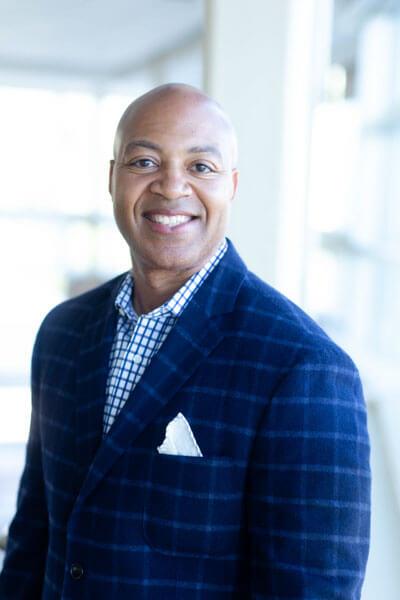 According to the American Medical Student Association, cost is the top reason qualified minority students did not enroll in medical school. Many students of color also lack access to information about scholarships and funding for medical school educa- tion. In 2018, 21 percent of students attending private medical schools reported a debt of $300,000 or more.
Umphrey's wife had already created a scholarship for young Black women with aspirations to study medicine, when the couple began brainstorming ways to give back to the community in an even greater way, with a focus on groups underrepresented in medicine.
"We wanted to be in a position where we could offer assistance to others," said Umphrey. Thus, they founded ElevateMeD.
Between 2019 and 2020, ElevateMeD established a board of directors and advisory board, gained 10 corporate partnerships and raised $566,720.
The organization partnered with 10 schools to welcome its inaugural ElevateMeD Scholars Program cohort for the 2019-2020 academic year. The program included the funding of scholarship awards; a partnership between each student and a physician mentor in their specialty; two financial wellness trainings; leadership and professional development opportunities; and more.
In Spring 2021, the organization announced its second cohort of scholars. Umphrey says the ElevateMeD team has a goal to eventually assist undergraduate students as they prepare for the medical school application process. They also hope to create a long-lasting community of graduates paying it forward.
"We want our graduates to be able to bring others into the program, eventually be mentors and teachers, and train the new students coming up," he said.