Washington, D.C.'s legendary photographer, David "Oggi" Ogburn (BS '68) took Washingtonians and the rest of the country on a journey through the landscapes of Black American cultural arts and socio-politics during his long career that spans more than half a century. "I believe in photographing everyone," he says, donning a t-shirt that says "Employment of Enjoyment," his motto. And he did.
Most recently, in 2022, Oggi held an exhibit at the Harmony Hall Arts Center in Prince George's County, Maryland, curated by artist and educator Ray Llanos. In the same year, Oggi received the Café Mocha's Salute THEM Awards held at the Smithsonian National Museum of African American History and Culture, and the 2022 Mayor's Award for Excellence in Visual Arts.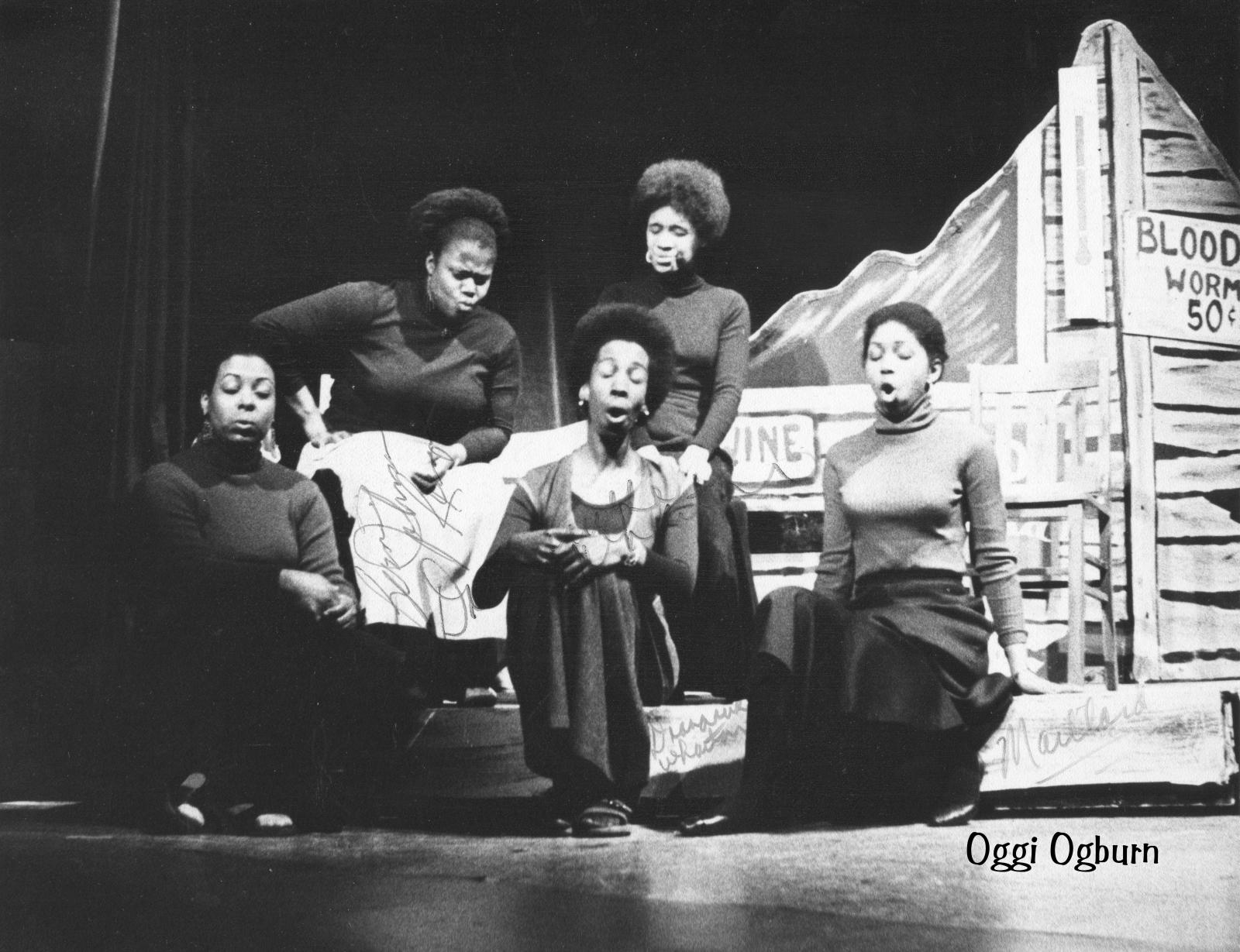 A native of Queens, New York, and a self-taught photographer, Oggi pursued his bachelor's in sociology and master's in urban studies at Howard. He photographed for WHUR-FM and WKYS-FM and for the National Association of Black Owned Business, BET, Congressional Black Caucus Dinners, and Sister 2 Sister Magazine. He also produced work for record labels such as Sony, Arista, Polygram, Motown, and MCA.
His published book entitled "Backstage Pass: Photography by 'Oggi' Ogburn" details his massive pictorial history. He calls his photo exhibits "Backstage Pass," because, as he says, "the creator told me to stay backstage. I was able to get my best shots." His photographic exhibits were held at museums and galleries such as the Clinton Hill Art Gallery in Brooklyn and the African American Museum in Philadelphia.
I believe in photographing everyone."
Moments in political history can be seen through snapshots taken by Oggi of Walter Washington's campaign to be D.C.'s first elected mayor; of Jimmy Carter during his presidential campaign; and a sobering, black and white photo of the late Bishop Desmond Tutu, protesting against apartheid in front of the South African embassy. He also captured Malcolm X's widow and civil rights activist Betty Shabazz engaging in a friendly conversation with Denzel Washington and Spike Lee at a National Association of Black Owned Broadcasters dinner.
Oggi also served as the soundman for D.C. Black Repertory Theatre Company, and his representations documented Black cultural determination. Oggi captured the theatrical performances of Emmy Award winner Lynn Whitfield, seasoned actor Ken Holliday, and the launching of the singing career of Sweet Honey and The Rock, among other images. Oggi's also photographed Stevie Wonder's initial visit to WHUR; late radio personality Melvin Lindsay, who developed the "Quiet Storm" format for WHUR; and Anita Baker twirling her dress while performing.  
As a tribute to Oggi, his friends, colleagues, and mentees conducted a virtual conversation with him for DC's Funk and Harmony's Black History Month in February 2022. Howard graduate Gwen Franklin, who met him in the 1970's, recalls: "He brought the humanity and creativity to the art. Oggi got the lifestyle shots—got the shots when no one else was looking. Some people would get you to pose. Not Oggi."
Oggi says he wants his images to "uplift and inspire" his viewers. He believes in "not giving up and rising to the occasion." He also advises photographers to read contracts.
As he looks back on his career, he smiles. "How beautiful the world has been to me."
This story appears in the
Fall 2023
issue.
Article ID: 1521