Being a supportive and take-charge team player comes naturally to Maia Miller (BA '14), and the collaborative process is what attracted her to becoming a film producer.
"You're in the trenches for a short amount of time, and you are working for one common goal," Miller explains. "I really love see[ing] how things come together, witnessing what's happening on set, and acknowledging [that] this is the grounds for life-changing experiences, life-changing moments, and relationships to be built."
Miller recently produced "Glitter Ain't Gold," an award-winning short film written and directed by Howard classmate Christian Nolan Jones. Rapper Common was executive producer, and the film co-stars "Stranger Things" actress Priah Ferguson. The story centers around a sixth-grade boy trying desperately to impress his crush, and he visits the flea market with his best friend (played by Ferguson) to buy his first fake gold chain.
<
Glitter Ain't Gold (Official Trailer) from Christian Nolan Jones on Vimeo.
"It felt like we were creating a world that we used to play in. By the end of a project like 'Glitter,' you have gone back down memory lane. You remember some of your rites of passage, whether it was getting your first [gold] chain or getting the first hairstyle that you actually wanted from your mom. Whatever it may be, you remember those firsts, and I think that's what made so many people fall in love with 'Glitter,'" she says.
Keep the people that have shown you time and time again that they admire, enjoy, and support you. It makes you want to pour right back into them."
The 30-year-old Atlanta native comes from a family that championed creativity and curiosity. Miller credits her undergraduate study at Howard University with nurturing those attributes and building camaraderie with like-minded peers.
After graduation, she moved to New York City, coordinating audiences for "The View" and "Good Morning America" and working with the American Black Film Festival (ABFF), a launchpad for influential Black creatives like Will Packer and Issa Rae, founded by Howard alum Jeff Friday (BBA '85).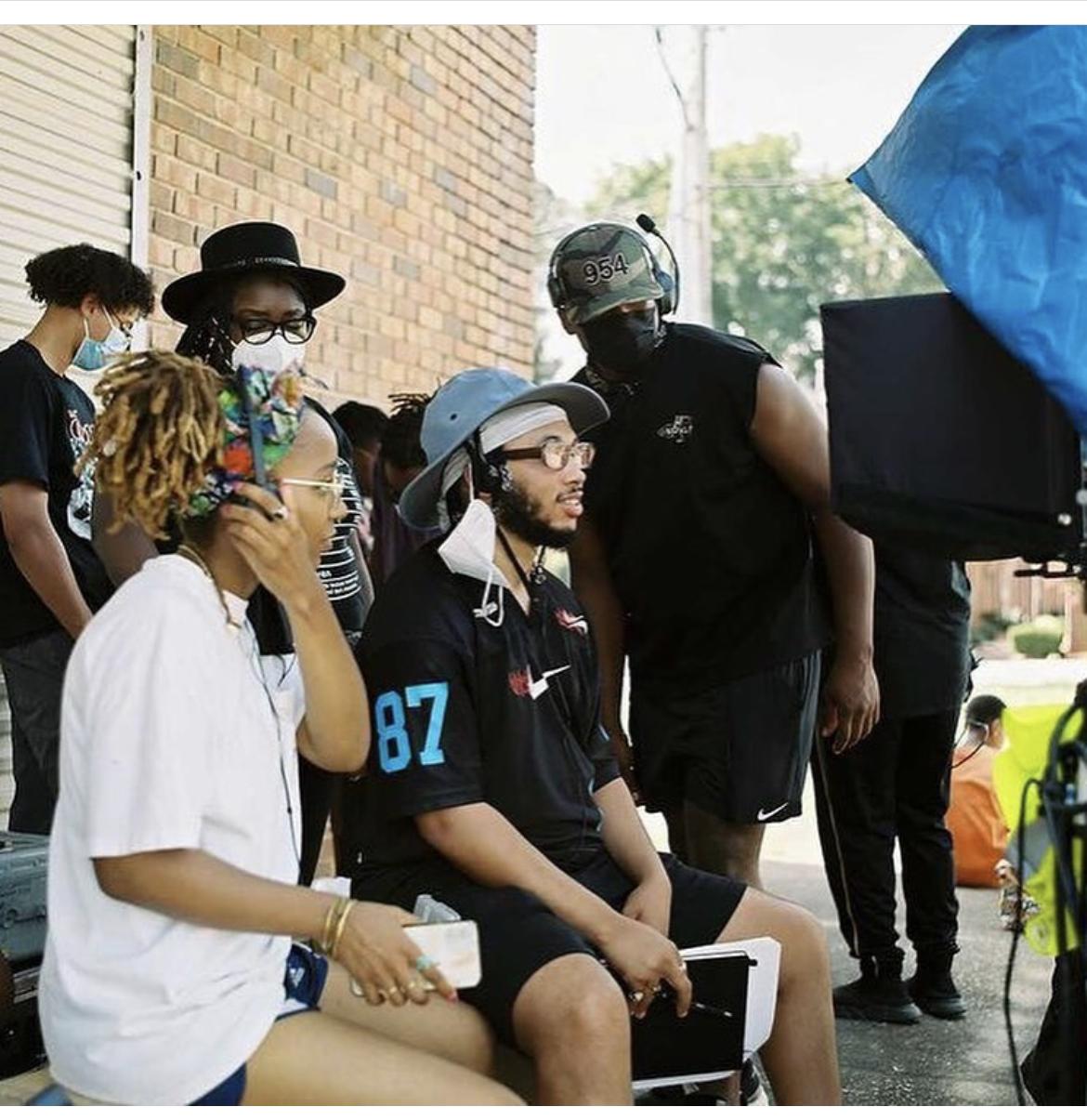 Another early career highlight was working on Spike Lee's "She's Gotta Have It" series for Netflix – a gig Miller landed by showing up at Lee's "40 Acres and a Mule" Brooklyn production office and asking to speak to the assistant director.
"What I learned from Spike is to keep your aces around you. Keep the people that have shown you time and time again that they admire, enjoy, and support you. It makes you want to pour right back into them," she says. "That's how I knew [that] working with my peers – as Issa Rae says, networking across – is special and wise [in the] long term."         
In 2019, Miller's tenacity paid off once again, when she moved to New Orleans and manifested her desire to work on the feature film "Queen & Slim," written by Lena Waithe and directed by Melina Matsoukas. She landed a production assistant position through the Howard network.
For her next chapter of her career, Miller will continue to produce (her production company is called That Feeling) but is taking time to write and hone her creative voice. During the pandemic, she directed an experimental short film called "Home," which is about Black women and self-care.
"[On indie projects], I prioritize working with amazing women," she says. "But seeing on the industry side that it can still exist, can still be Black, can still be female, and it can still be stylish."
This story appears in the
Fall 2022
issue.
Article ID: 981