"Adults make the big point of telling young people that once they're successfully launched, they're good," says Robert Cosby, PhD, director of the Multidisciplinary Gerontology Center and associate professor for Howard University School of Social Work. 
The father of two grown and launched children gently warns, "But they need to land every so often and refill to take off again, and sometimes they need help putting the pieces back together." 
Cosby is more than doing his part to help. In 2021, he created the podcast GrandStories: Profiles in Aging, a lodestone of wisdom and lived experience from social justice and community leaders of earlier generations who speak about topics related to aging and equity, particularly in the African American community. 
"Have a listen," Cosby sonorously encourages in the trailer of his podcast, which opens and concludes with Howard University's Jazz Ensemble directed by Fred Irby III. His guests inspire, "refill," or remind listeners of the past, depending on where they are on life's trajectory.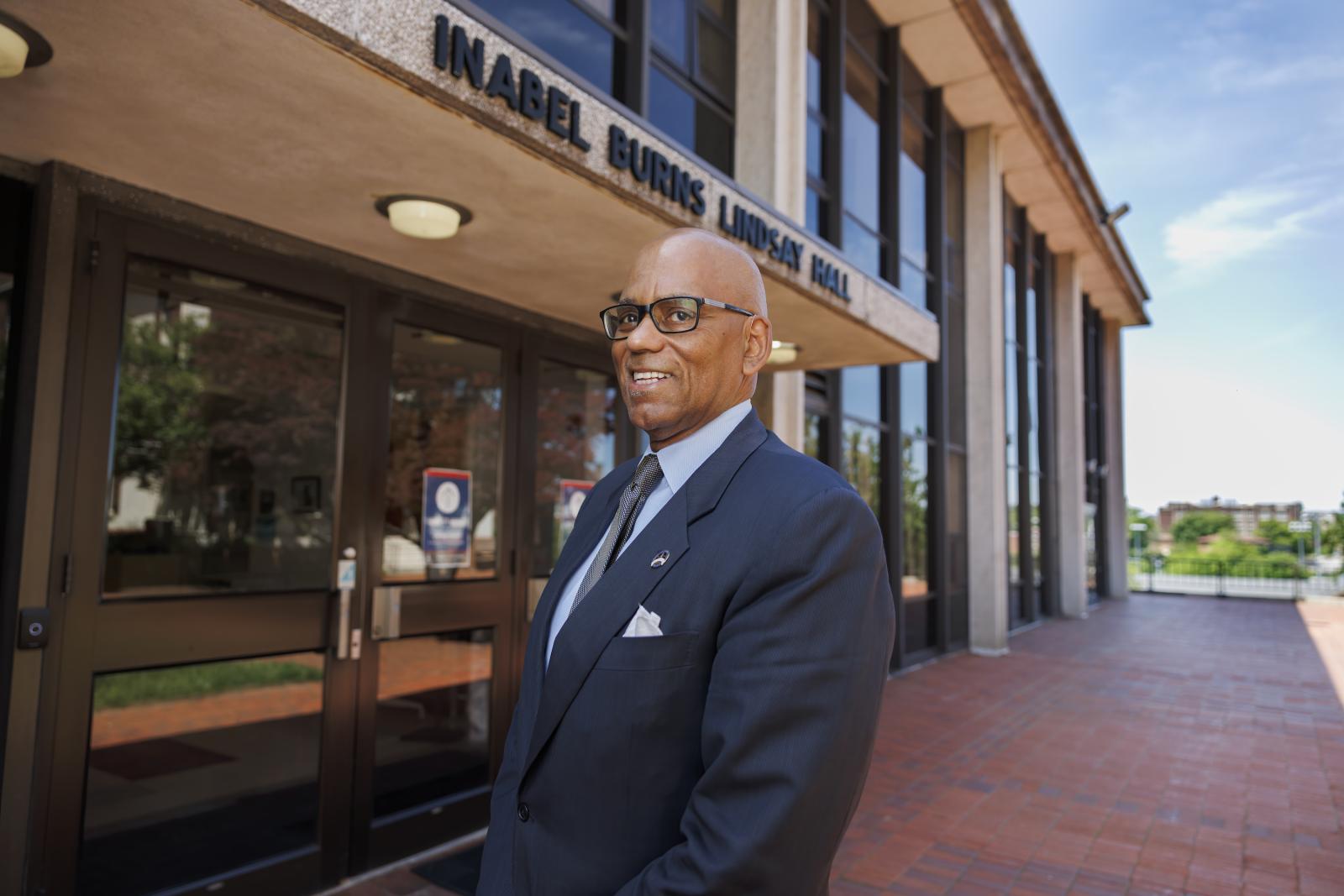 When he first hatched the idea for the podcast, Cosby met some resistance. Struggling to get a grant, he sought advice from his sister, a communications veteran, and his brother, who'd worked as a DJ; spent about $1,000 to get basic equipment; and partnered with his graduate assistant, Alison Forger, who became his producer. Today, faculty members are even incorporating the "GrandStories" into their classrooms. 
In his interviews, Cosby alludes to Dr. Martin Luther King Jr.'s "Drum Major Instinct" sermon, in which King asked that he be remembered for his service rather than his achievements: "Yes, if you want to say that I was a drum major, say that I was a drum major for justice … say that I was a drum major for peace." Cosby uses King's analogy as a fulcrum to ask his guests to consider their own legacies.
In the inaugural podcast, Sandra Edmonds Crewe, PhD, ACSW, dean of the Howard University School of Social Work, shared about the importance of deeply considering others' perspectives to seek the fullest truth. Crewe advised, "To be a drum major for justice, you have to be open to new ways of seeing." Only after her father's passing did she learn that each day he'd followed behind her bus to the desegregated school, ensuring she was arriving safely. "I didn't have that understanding of how he experienced me desegregating schools." 
Another guest, Mildred "Mit" Joyner, DPS, MSW, LCSW, president of the National Association of Social Workers, emphasized fusing strategy with self-confidence: "People will put you in check but don't let them put you in checkmate. Although race has been a barrier, it's always been an obstacle and hurdle that I had the ability to come over." Indeed, she's the only social work leader who has been the president of three associations – International Federation of Social Workers (IFSW) and Council on Social Work Education (CSWE) being the other two. Joyner recognized, "Social work is 75% white people, and they've elected me three times."  
Guest John Jacob (BA '58, MSW '63, H '90), former president and CEO of the National Urban League, shared the rousing call he heeded after attending the March on Washington. There, he listened to Whitney Young, Dr. King and Bayard Rustin. He recalled experiencing a tremendous internal shift: "I said to myself, 'You can no longer be a spectator in this sport. You need to get in this game.'"  
Although the guests' stories differ, one central piece of advice is the same: Be of service.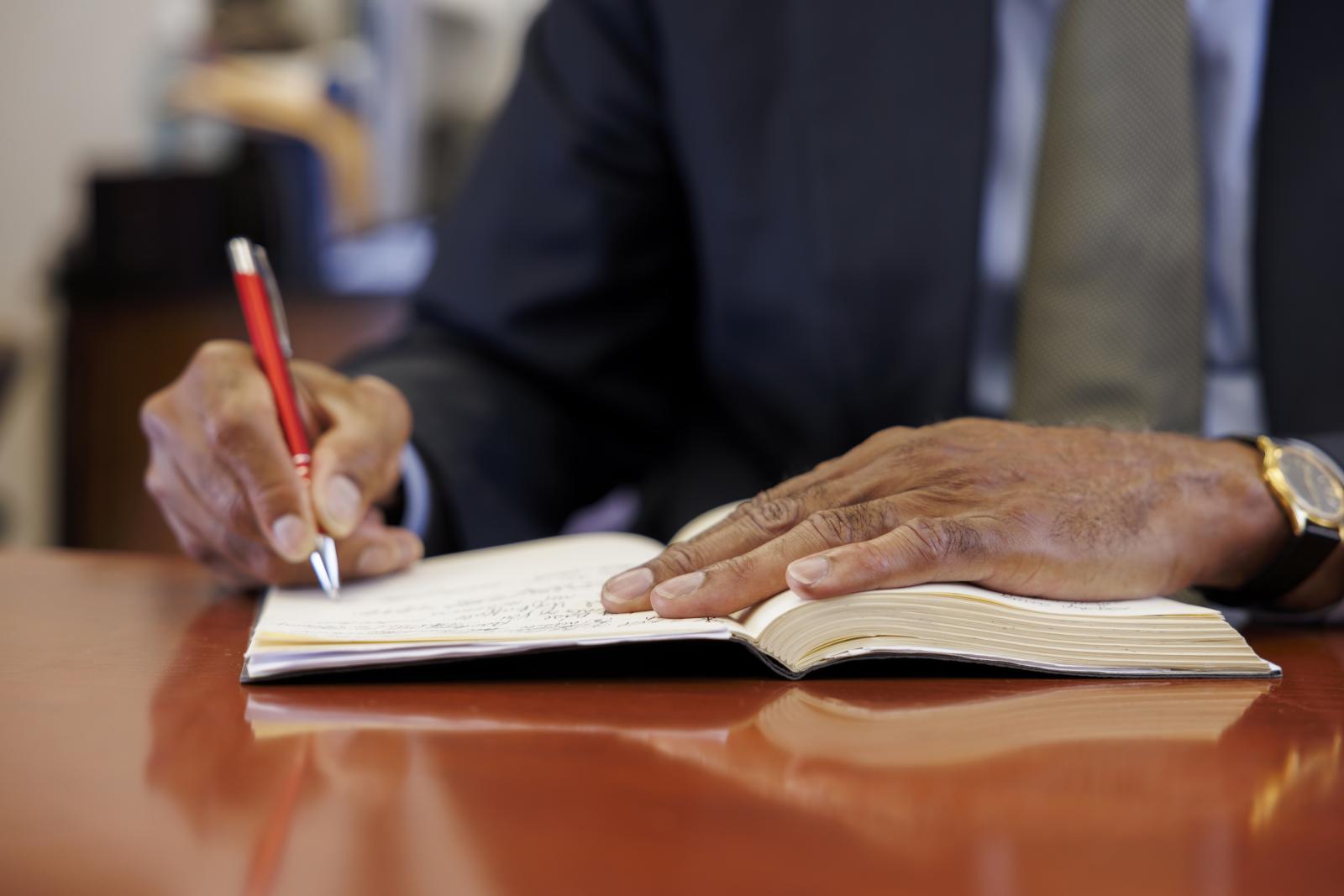 Cosby himself lives by this code. The host, who sings in his church choir and writes poetry each morning, says, "If I can make a place a little better for having been there, I'll feel good about that." 
Cosby shares a poem he's working on titled "Blessing." Whether intentional or not, his verse aligns with his GrandStories commentary on meeting life's mystery with grace. He writes, "I struggle with my questions/ Growing my entire life/ Where am I on this journey/ Teeming with more than I can understand?/ So I listen."  
To "have a listen" to upcoming GrandStories with Cosby, tune in here: GrandStories: Profiles in Aging.