Morning wake-up calls began at 6:00 a.m. Participants were required to start the day with a positive attitude and ready to work after spending a night on the floor of a local church. We volunteered in the early mornings into the late evenings — in public schools, soup kitchens, and literacy centers.
It was March, 2013. I was leading 50+ of my peers to complete a week-long service project in my hometown of Detroit as a site coordinator for Howard University Alternative Spring Break (HUASB).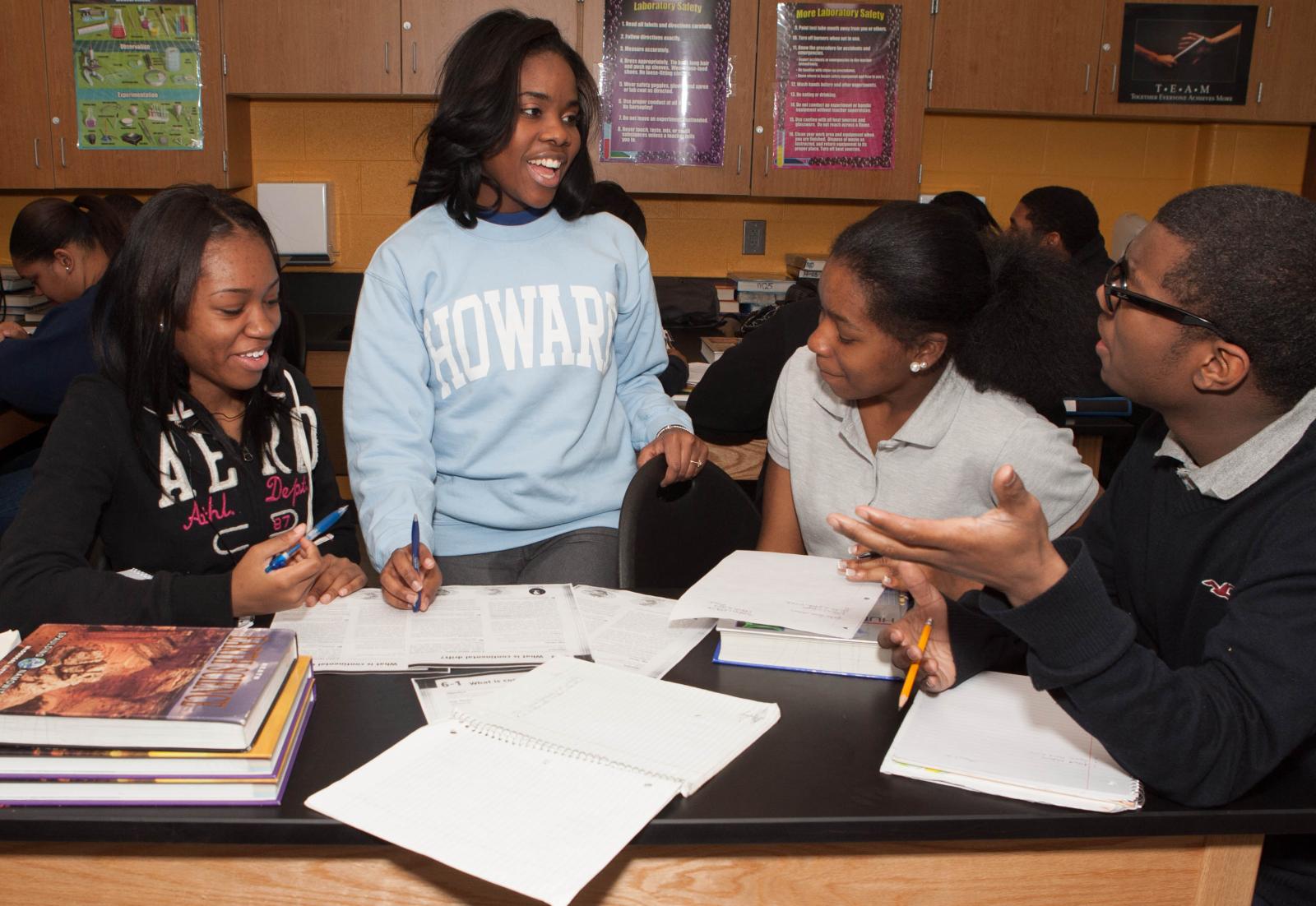 My fellow site coordinators and I were guided by Dean Bernard L. Richardson, PhD, of the Andrew Rankin Memorial Chapel; our advisor Glen Vinson; and our fearless executive student director, Miss Greta Foster. Throughout months of sleepless nights spent planning, they reminded us time and time again: the program was bigger than us and had implications – not just for Howard, but for the world.
When we showed up to Cramton Auditorium on the brisk Saturday morning for departure day and saw the hundreds of students who chose to serve others during their spring break, it all resonated. In that moment, I was a contradiction: both anxious and at peace. I was going home and simultaneously embarking on a journey that was completely foreign.
As a result of Detroit's adult illiteracy rate (just under 50% at that time), our initiative and focus was combatting illiteracy and issue advocacy. Our itinerary was ambitious. As I look through my old notes, I am reminded of a commitment that now seems unfathomable.
During HUASB I learned that Howard's motto: truth and service was more than words on paper; it was then and always will be my call to action.
In the primary schools, the Howard students read books to the kids, organized and cleaned classrooms, and even created a garden. The team leaders outlined a wonderful idea to host a spelling bee. This allowed them to focus on key vocabulary lessons with students, give them one-on-one attention, and celebrate what they learned. In the secondary schools, the participants led panel discussions in neighborhood high schools, helped review college admission essays, and even exposed students who had never heard of HBCUs to the opportunities they held.
My favorite experience was witnessing the growth that occurred during daily reflections – a mandatory and necessary component of the program. Reflections provide the physical and metaphorical space for deep thought, bold perspectives, and purposeful conversations. During that time, participants formed new bonds, became deeply tuned into their true selves, and redefined selflessness. I'd never experienced such warmth and vulnerability from my peers—who just weeks prior were strangers.
Our team became family in less than one week.
Of course, I'd heard the words "truth", "service", and "student leader" many times over. But, this was different. In that week, the words were inscribed on my heart. Because of the Howard University Alternative Spring Break program, the lens through which I viewed life was stroked with a new paintbrush and forever altered.
During HUASB I learned that Howard's motto: truth and service was more than words on paper; it was then and always will be my call to action.
Howard University Alternative Spring Break 2013 is when I fell in love with Howard. 
Andreya J. Davis is the director of administrative operations and internal communications in the Office of University Communications at Howard University. She wrote this in loving memory of Donald A. Hill Jr., HUASB Chicago 2013 site coordinator and Olivia I. Phifer, HUASB Detroit 2013 participant.
This story appears in the
Fall 2022
issue.
Article ID: 1026