Bruce Jones, PhD, has a prized history of transforming University research success. As vice president of the Office of Research, he is creating a research strategy that increases participation in grant-funded research activity. His office and leadership are at the crux of the University's five-year strategic plan's second pillar: "Inspire new knowledge." The strategic priority of this pillar is to reward innovation in instruction, research, entrepreneurship, collaboration, and capacity-building that maximizes University impact. The innovation should challenge, enlighten, and inspire Howard faculty and students to change the world. While that's no small feat, Jones is up to the task.
His passion for research began nearly 40 years ago while completing his academic dissertation at Columbia University in New York City. Jones landed his first research job as director at the state-wide Center for Educational Policy Analysis in the University of Missouri system. He's since served in positions of increasing responsibility in Texas and Florida before joining Howard University just shy of four years ago. Now, Howard faces a pivotal opportunity to regain its R1 designation, constituting "very high research activity," as identified by the Carnegie Commission on Higher Education's Basic Classification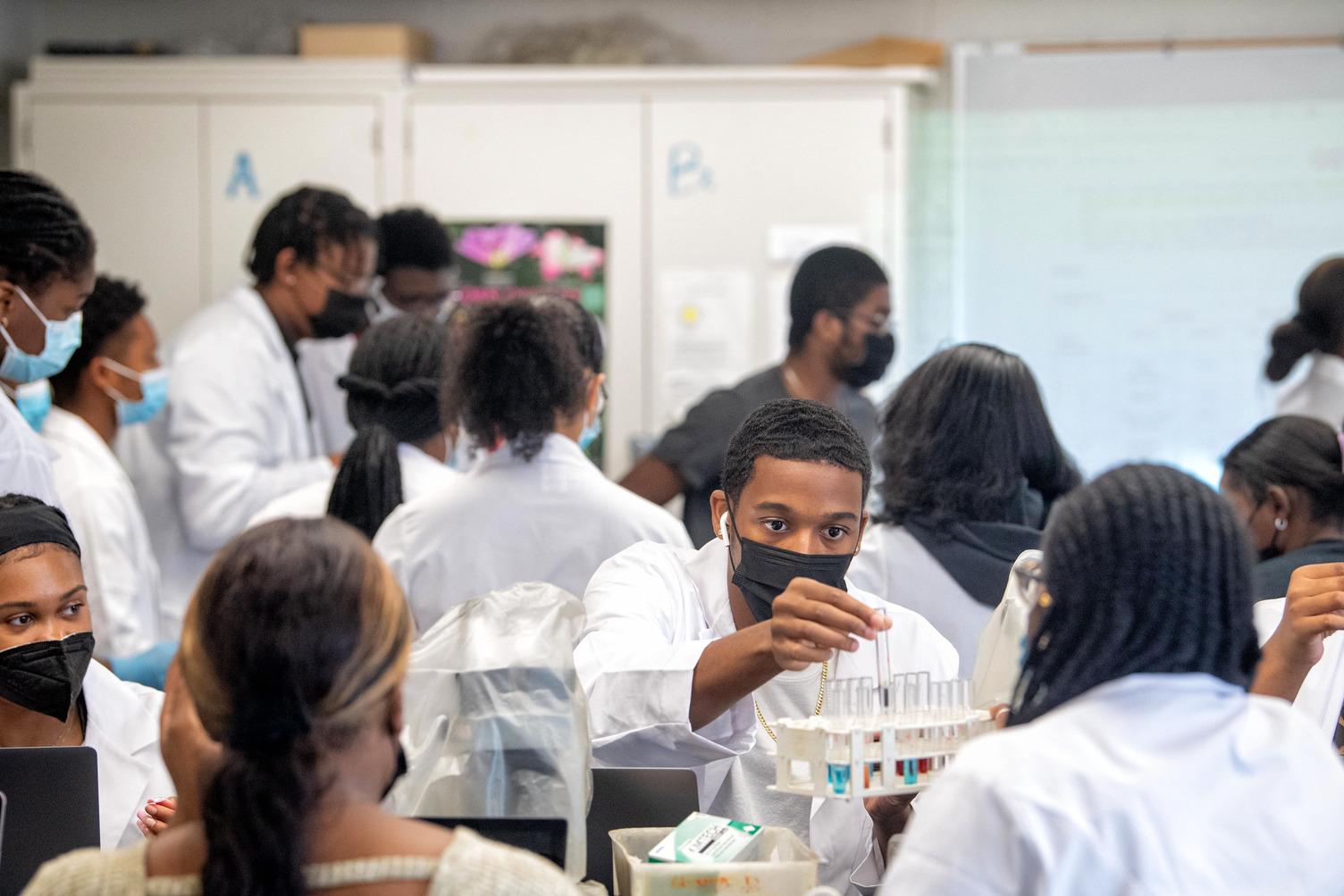 Q: Warm-up question. Favorite color? 
A: Teal green. 
Q: Favorite research activity? 
A: The Office of Research sponsors Research Month that takes place each April. This event began as Research Day in 2013, [evolved] to Research Week in 2015, and, due to its popularity, [will] now [become] Research Month in 2022. Research Month is an incredible assembling around an array of research events to celebrate, recognize, and promote faculty and student research at Howard University.
Q: What are your proudest achievements? 
A: [First], the establishment of a fully operational unified Office of Research to include our research development, research administration, intellectual property, and research regulatory compliance units. [Second], shattering the grant award record set back in FY 2004 at $76.5 million by achieving $92 million in grant and contract awards in FY 2021. [Third], Howard also had five faculty members win the prestigious National Science Foundation's Faculty Early Career Award, an unheard-of accomplishment to have this many faculty members win during the same year, from the same university. These accomplishments are a strong testament to our faculty, staff, and student commitment to research that aims to change the world for the better.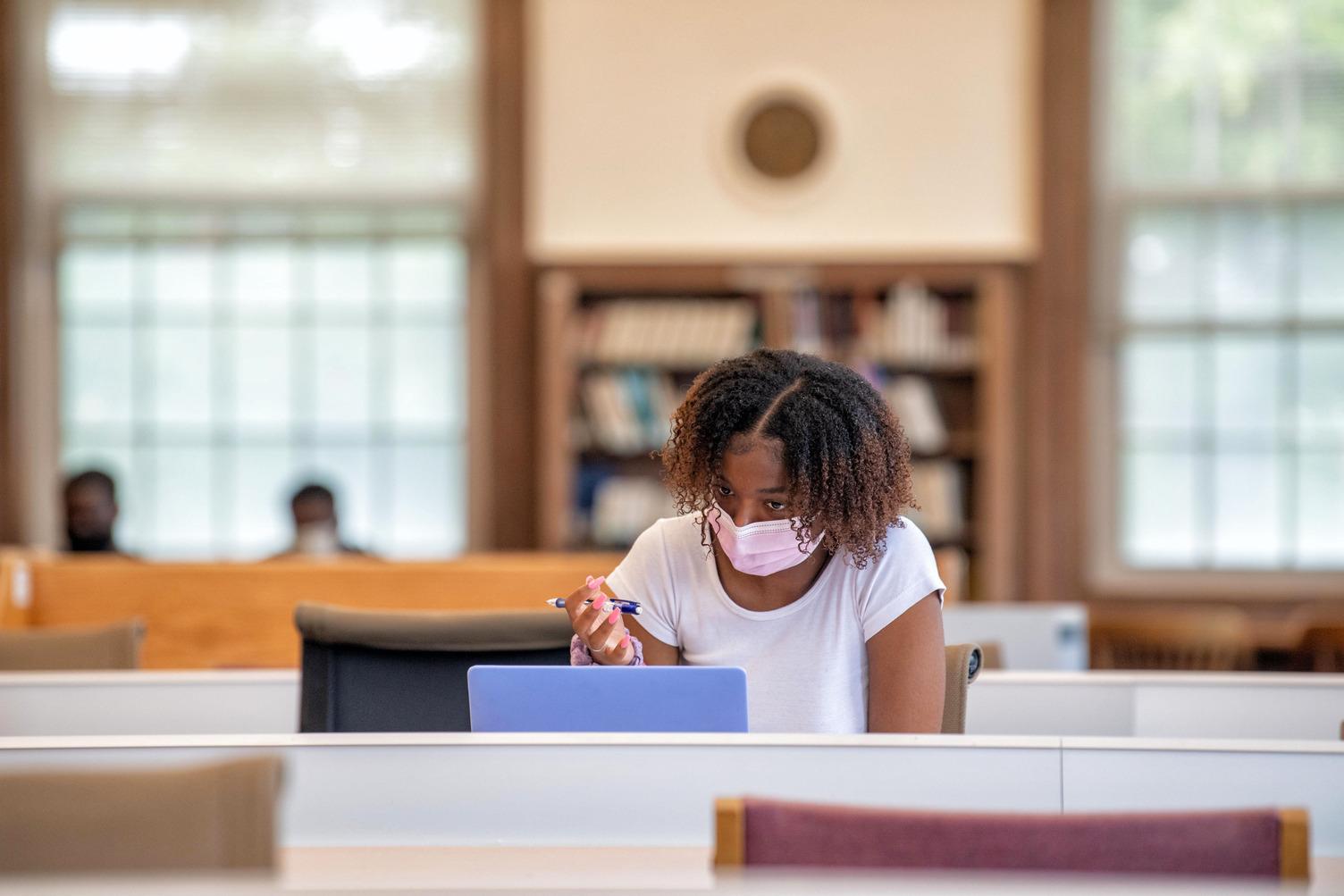 Q: What sets Howard apart as it relates to research? 
A: Howard University's mission and track record in its unwavering research commitment to solving sociopolitical and economic problems faced by historically disenfranchised individuals, groups, and communities. The strength of this research commitment has led to Howard being the only HBCU to have attained R1 status in the history of the Carnegie Classification System. It already has a competitive advantage as a premier institution of higher education with a rich history of research productivity that is unparalleled.
Q:Talk a little about implementing research targets across Howard's 14 schools and colleges. 
A: Howard is expected to attain its R1 status and to maintain this status while working to increase University participation in sponsored research. All 14 schools and colleges will take on research productivity targets to support the strategic goals of Howard Forward – the University's five-year strategic plan. The targets and successful attainment of said targets will ultimately be determined by the following six factors: the research vision held by the dean of the college/school; the college/ school's track record on the annual production and submission of research and training proposals; the shared research mission that is collaboratively established by the dean, faculty, and research staff in each college/school; the key programmatic research goals and strategies for the annual development and submission of research proposals and attainment of awards; the investment in the research infrastructure for each college/school as this relates to the recruitment, selection, and retention of research faculty, non-tenure stream research faculty, and post-doctoral researchers; and the investment by each college/ school in research related pre- and post- support staffing commensurate with the growth of research awards.
Q: How will you celebrate when Howard University gains its R1 research designation? 
A: [I will] celebrate our research faculty, students, and administrative leaders and honor those who came before us and made this possible. I'll also have some wild Alaskan salmon, my favorite food, while playing a Gladys Knight and the Pips album and dancing to my favorite song, "Midnight Train to Georgia." 
Q: What is the future of research at Howard? 
A: From a visioning standpoint, Howard is poised to continue to grow its institutional leadership on the national scene in several areas of research, based on the depth, strength, and the expertise of our faculty. Howard has deep expertise in sciences, medicine, STEM, social justice and equity, and public policy, like none other. We continue to produce students with prestigious national and international scholarships and fellowships based largely on University training. [In addition], the University [will continue to serve] as the top producer of minority medical students, Black undergraduate students who later earn PhDs, among many other highly ranked programs and specific accolades. We are positioned and will continue to build toward R1 status and build on our statute as the premier institution of knowledge, national thought leadership, and practice in a number of research-related disciplines. 
This story appears in the
Winter 2022
issue.
Article ID: 706