"It's very exciting because college was a journey to say the least. And it's nice to have my efforts pay off and [receive] the recognition. I'm not too big into fanfare, but I like the celebration of what I achieved. Part of my reason for coming back is [that] I'm a Marylander, and I'm an hour away driving. I just wanted to have a graduation, so it seemed worth it."
— Sarah Thorne B.A. '21
"I'm excited to be here today – I love Howard, and I wanted to have a proper send-off, [especially since] everything [was up] in the air, and I thought this was the best way to do it."
— Sarah Etienne B.A. '21
"Graduating in a pandemic is very stressful. I actually ended up taking 21 credits in both my semesters this year so it was like, how do you combat the pandemic and everybody getting sick and some things happening in your family [while also] getting good grades so you can graduate. It was a lot. Definitely a lot."
— Cailee Copes B.A. '21
"The main reason I'm here today is to honor myself and to honor my journey from where I started four years ago. I think coming to Howard [today], I knew I wanted to be here, but what I am walking away with is everything that I needed and a lot of what I wanted too."
— Jordan Moore B.A. '21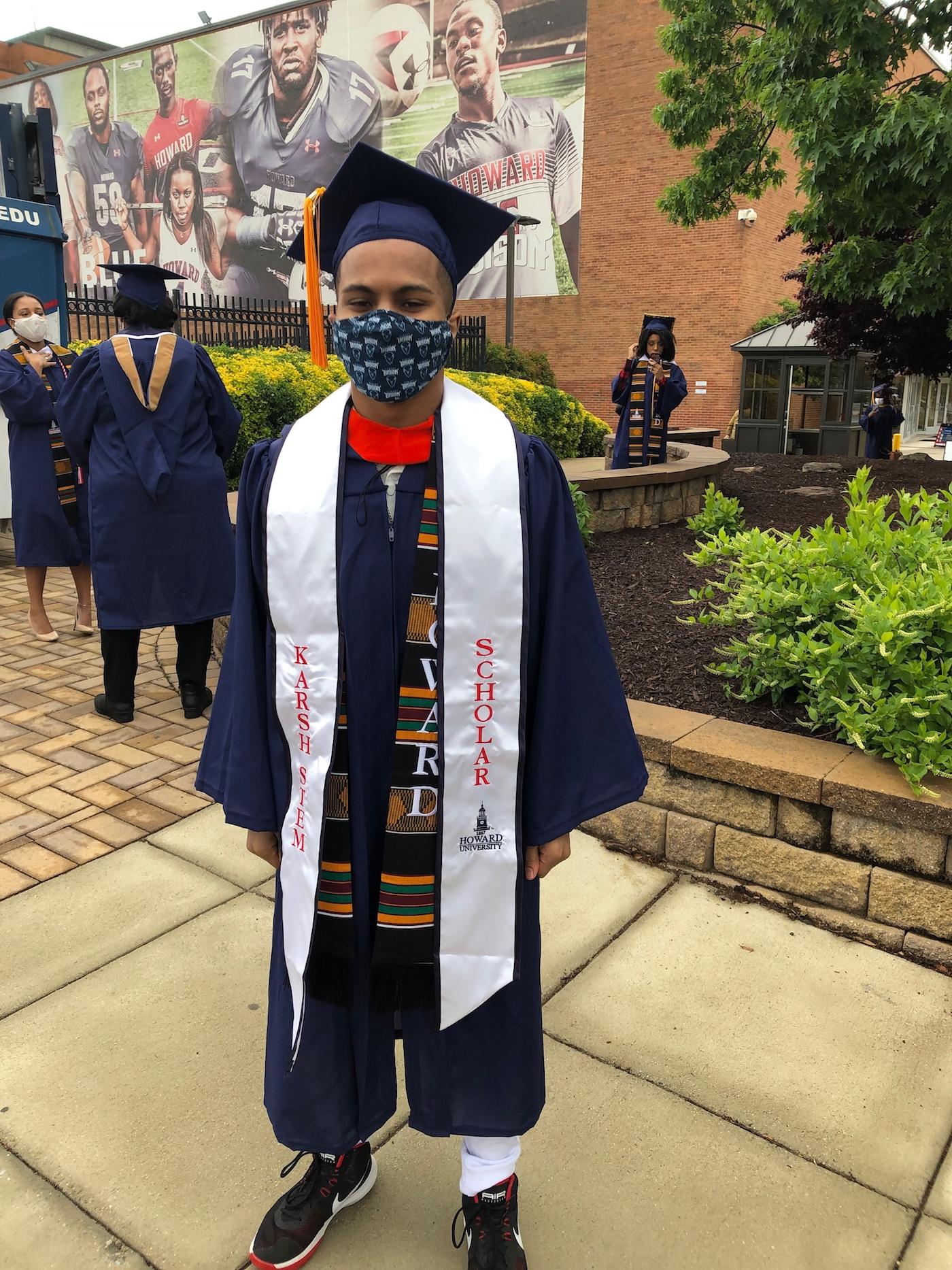 "[What] made me want to come back here to campus was the home feel. I know my friends and family have helped me thus far, and I know that they're really with me here in spirit and that they are still going to be watching, and I just needed to come back one time."
— Earl Tankard B.S. '21
This story appears in the
Fall 2021
issue.
Article ID: 301