Shanell Kitt (M.S.W. '16)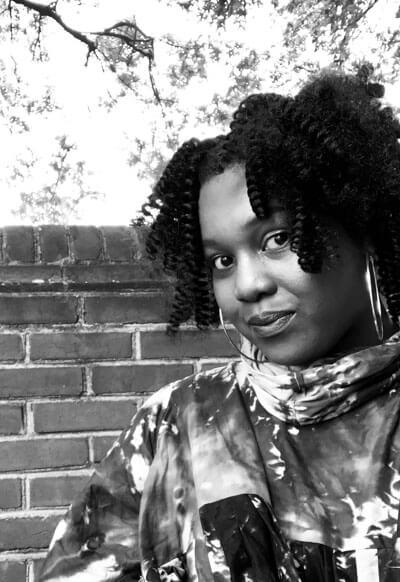 Visual artist and licensed therapist Shanell Kitt has used her drawings to amplify Black voices and build solidarity around critical issues. She was inspired to create "Protesting Near Central Park – They Will Hear Us, They Will See Us," after attending a peaceful protest against discrimination and police brutality in New York City. 
"We often organize, plan, support, attend and study the history of peaceful protests. We understand that racial inequity – structural, institutional and individual – is dangerous and undeserved. The subjects in my drawing are empowered and present, and the story of the Black experience is one of dignity, hope and resilience."
Jay Durrah (B.A. '83)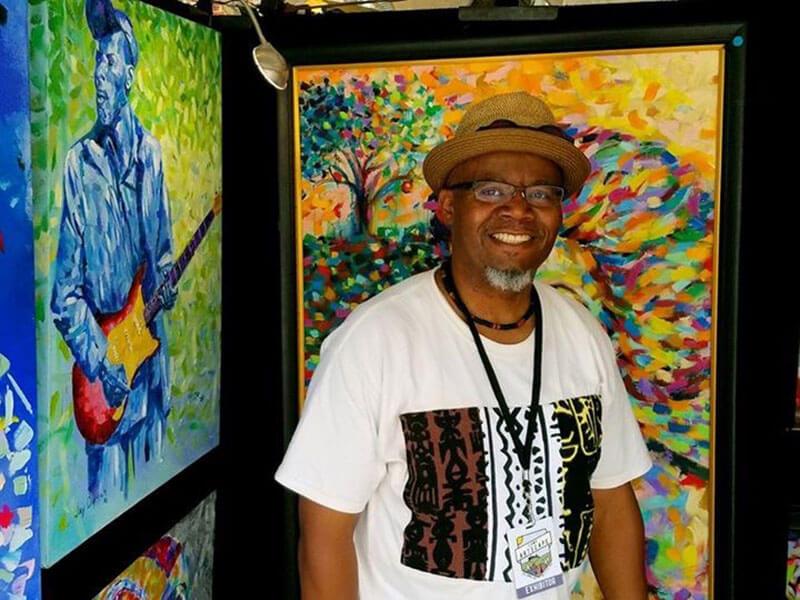 Celebrated for using multiple colors instead of natural skin tones to represent the multiracial makeup of humans, artist Jay Durrah painted several murals around Washington, D.C., at the onset of last Summer's racial reckoning. One depicted a young Black boy holding a sign that read: "Am I next?"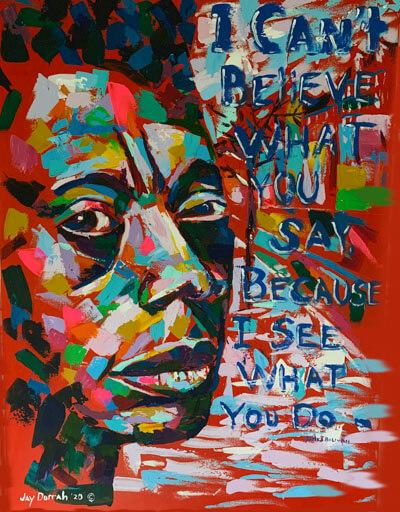 "The absurdity is that it's a valid concern for Black children and adults fearful of police encounters. The majority of my paintings are reflective of my experiences and values as a Black man. I use themes such as hope, perseverance and persistence in my paintings that are directed to my community."
Jordan Shanks (B.A. '17)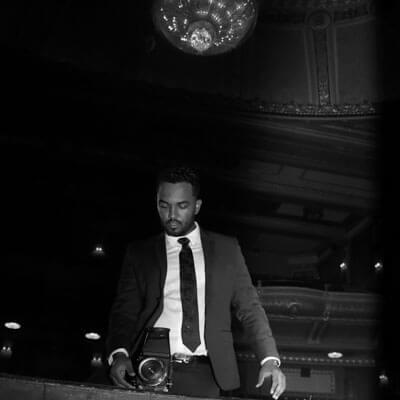 For almost seven years, Jordan Shanks documented the continued struggle for racial equity through his camera lens. In October 2020, his debut photo collection, "Love Letters to America," exhibited alongside his latest film, "Never Again," which followed the dramatic removal of Confederate monuments in the context of the nationwide protests. 
"My art captures the essence, beauty and humanity of Black and brown people in America. Our lives are not simply struggle, just as they are not simply triumph. To ignore either one when telling a story would be a disservice to viewers, particularly audiences of color, whose realities are often warped in mainstream representation."