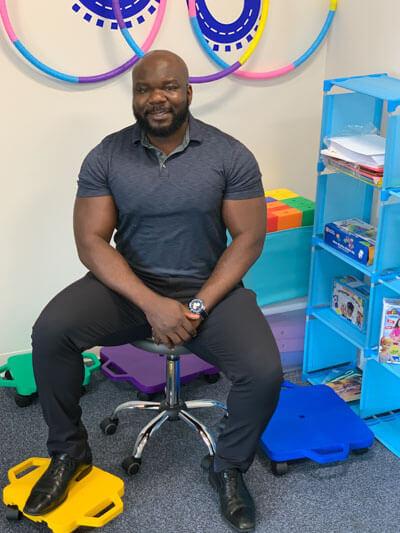 "The viability of the business was at the forefront of my mind every waking moment. In the beginning we had five full-time employees, and I felt personally responsible for their livelihoods. The hurdle was convincing the public that it was safe to come to a clinic.
We had to change our marketing strategies and take advantage of all financial supports that were available to us, and we had to take drastic actions on costs.
Today we are seeing the results of pivoting our marketing to promote a safe environment, and slowly patients are starting to come in."
Omololu Majekodunmi (M.S.O.T. '12), 
founder of Triumph Therapeutics, a pediatric outpatient therapy clinic.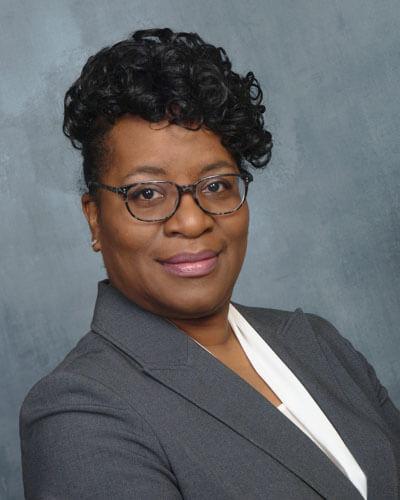 "We have been caring for people who are extremely ill with a disease that we are just learning to manage. Personally, there are a lot of moving parts, including caring for our hospital staff and our physicians and making sure they have all the resources they need to make the best possible decisions for our patients.
Howard University Hospital ... [has] established a relationship based on trust in the community, and they know we will give them the care they need during this difficult period."
Shelly McDonald-Pinkett, M.D.
Chief Medical Officer of Howard University Hospital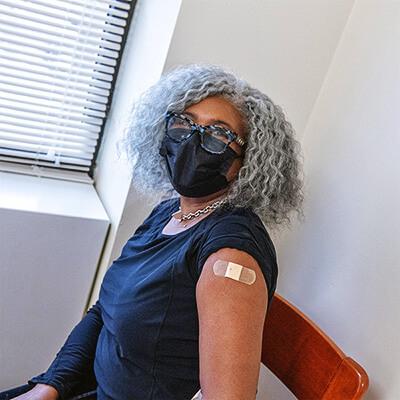 "There were a lot of people who were concerned about my health and safety because of the past atrocities that have been done on Blacks . . . I did my own research. It's always good to know information for yourself.
Now a lot of people use me as a stepping-stone. Although they were skeptical, they saw me as someone that looked like them and that I was okay."
Darnella McGuire-Nelson (B.B.A.. '90),
Howard's first COVID-19 vaccine trial volunteer. Her volunteering was featured in The New York Times.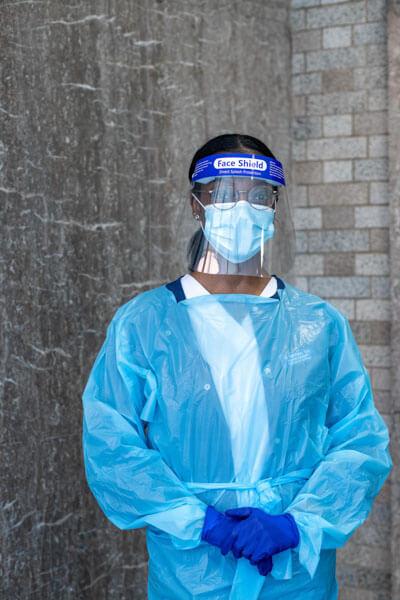 "My sister contracted COVID. She had to quarantine with my parents in their small apartment in the Bronx. They had to take time off of work, and it affects everything – the rent, the bills. I constantly have to check back home to see how my family is going, especially my mom and dad ... because they are older.
[While] I can't be back at home helping out ... I can be down here at Howard helping out, especially communities of color and people who look like me. It makes me feel like I am contributing something larger at a time like this."
Mcckayla Menyah, RN student, College of Nursing and Allied Health Sciences,
from Bronx, New York. She is volunteering at the Howard COVID vaccine clinic.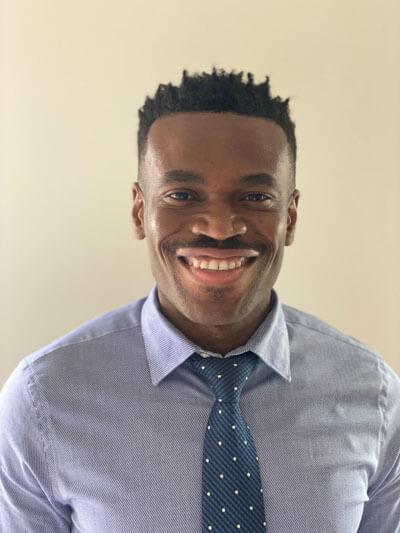 "As an internal medicine doctor, I generally see patients with a wide range of conditions, but since COVID I've been seeing mostly patients with the disease and fewer patients with other conditions.
The benefit to me is that we are helping the community in this critical time. We are constantly looking at new research and data that comes in to inform patient-care decisions."
Misan Pessu, M.D. (M.D. '14)
is an in-patient faculty member of the internal residency program at Luminis Health at the Anne Arundel Medical Center in Annapolis, Maryland.
This story appears in the
Spring 2021
issue.
Article ID: 311