On January 20, 2021, the nation watched as Kamala Harris (B.A. '86) made history as the first woman, first African-American and first South Asian vice president of the United States.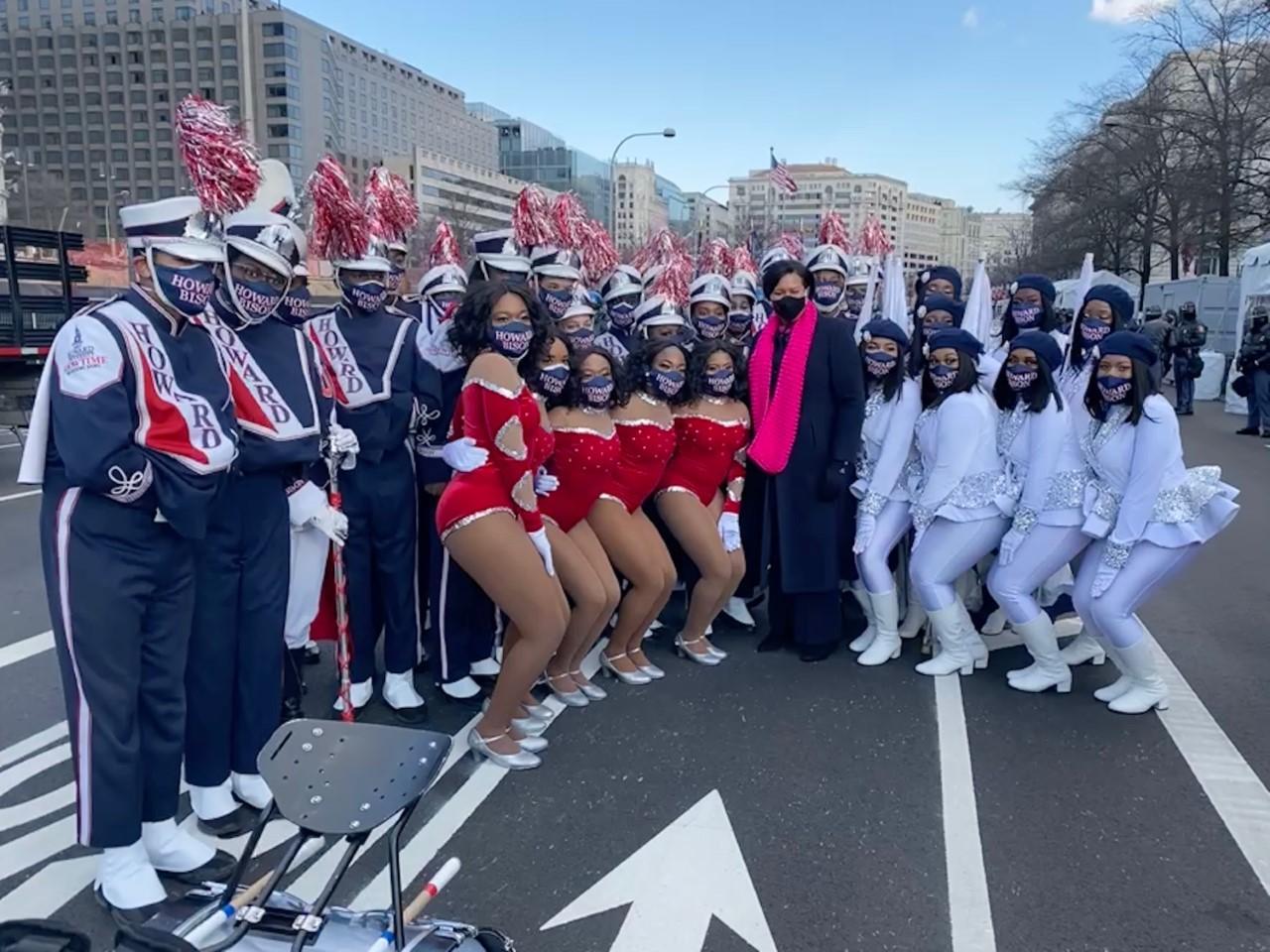 Bison presence at the inauguration was strong: Howard University Showtime Marching Band, featuring the drumline, the Flashy Flag Squad and the Ooh La La dancers, marched in the parade that led Harris to the White House. Maestro Michael Bearden (B.A. '86) had arranged the music for the National Anthem and conducted the orchestra that accompanied Lady Gaga.
Back on campus, the chapel bell tolled 49 times for Harris the moment she became the 49th vice president.
In homes across the country, Howard women donned Converse sneakers and pearls, both recognizable accessories of Harris'.
Online, the Howard University Alumni Association celebrated at the Blackburn Virtual Inaugural Party, with special performances by alumni Eric Roberson (B.A. '97) and Tracey Lee (B.A. '93). Howard University also joined other HBCU leaders to welcome the new administration at the "We Are One" event, where Dr. Frederick delivered remarks.