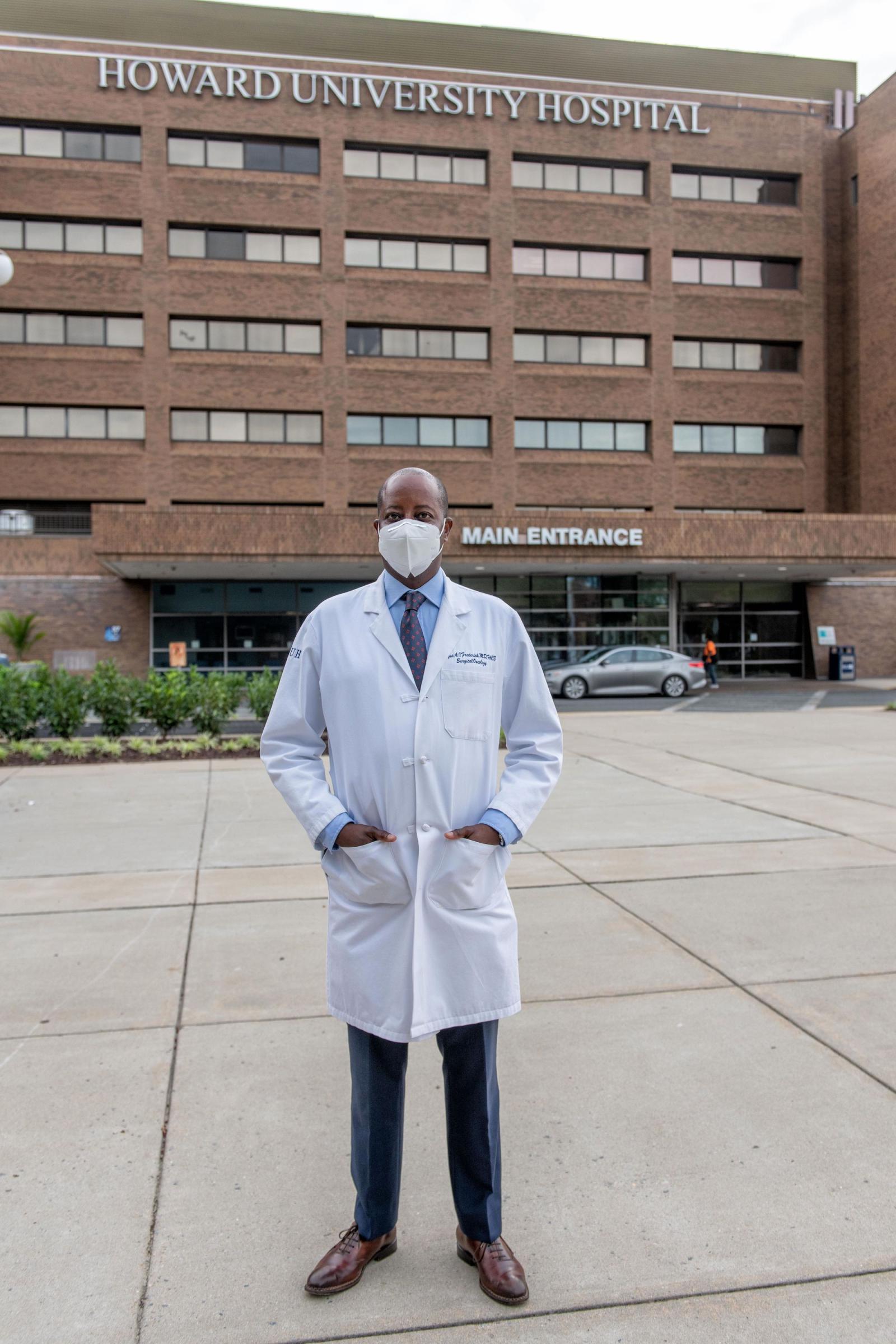 In the thumbnail sketch of Wayne A. I. Frederick's story, his mother is the Trinidadian primary nurse who insisted that her son select Howard University because of his sickle cell disease and because Howard had a well-established sickle cell disease center. But the description does not fully capture the influence of Frances Tyson-Hill, Dr. Fredericks's first and most powerful role model in medicine.
Tyson-Hill accomplished her nursing career while setting high expectations for her three sons. Wayne, the eldest, was born in 1971 in Port of Spain, Trinidad. His father was a policeman who died just before Wayne turned three. Alongside his mother, the other major shaping influence in his life was sickle cell disease.
His family was acutely aware that in Trinidad and Tobago, children with sickle cell disease were not expected to make it out of childhood. Every birthday was a landmark. Tyson-Hill prepared over-the-top celebrations and brought together the entire neighborhood for celebrations. Wayne's grandmother, Christine Tyson, explained to him that he had sickle cell anemia. She told him about the severity of the condition and pain crises that he would experience.
Coming to terms with his own daily reality of dealing with a medical condition and the impact of his mother's own aspirations of becoming a doctor subtly steered him to his own dream of studying medicine."
The sickle cell limited his participation in sports; even going to the beach could be painful. He was hospitalized a couple of times every year due to the illness. Coming to terms with his own daily reality of dealing with a medical condition and the impact of his mother's own aspirations of becoming a doctor subtly steered him to his own dream of studying medicine, Dr. Frederick recalls.
In many ways, Tyson-Hill was the perfect role model for a child committed to medicine at such an early age. She worked for five decades serving island communities as a primary nurse. However, nursing was not Tyson-Hill's original career choice. She had aspired herself of one day becoming a physician. But she was thwarted by discriminatory attitudes in the 1960s about the capabilities of women in leading professions which prevailed in the Caribbean, just as they had in the United States at the time.
Growing up, Dr. Frederick consumed most of his free time at home reading. Much of the rest was spent marveling at his mother's medical work. As a nurse and a district health officer, Taylor-Hill would spend hours dedicated to ailing people who would sometimes call her at the family home. Young Wayne was unfazed, even by the goriest of medical scenes, amazing his mother who herself had trouble stomaching the grisliness. His true thrill came about when he would see patients transition from ill to healthy, a pleasure he would always cherish as a physician.  
The Influence of Sickle Cell Disease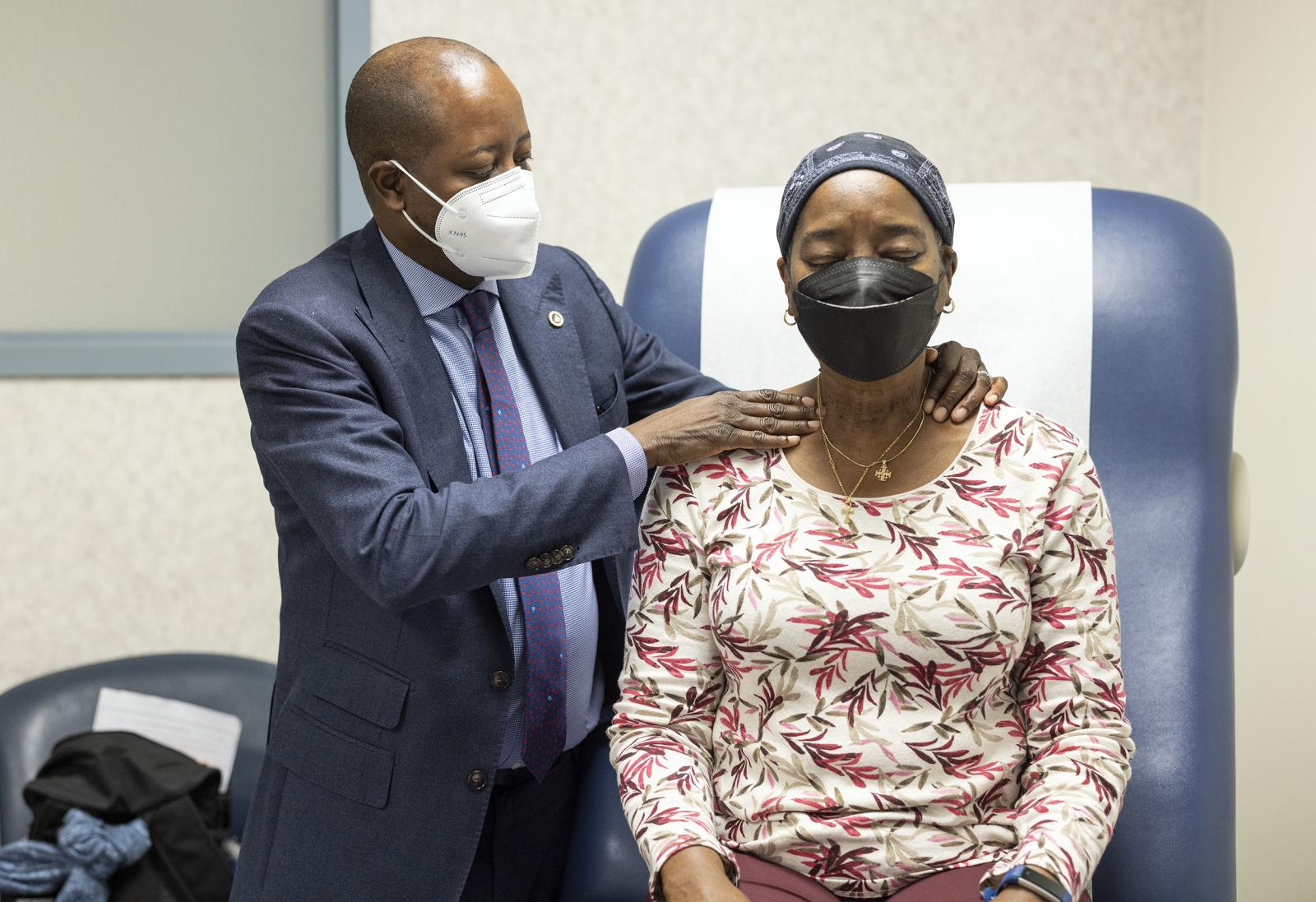 Sickle cell disease played a large part in his education. As a medical student, Frederick's set his sights on becoming a hematologist oncologist. He also dreamed of finding a cure for sickle cell disease. Sometimes he would practice the Nobel Prize speech that he imagined that he would be called on to give as a reward for the discovery.
Early life challenges with disease often sparks the imagination of future physicians, according to Clive O. Callender, MD, the Howard University surgeon who mentored Dr. Frederick in the College of Medicine.
"I'm a surgeon and I had tuberculosis (TB) when I was 15," Callender said. "At that time, TB was not curable. So the options for me surviving were not good, so I understand how whatever disability you have can influence your path into medicine. Sometimes obstacles are just steppingstones to success."
Dr. Frederick walked through Howard's gate in 1988 enrolled in the accelerated BS/MD program which would allow him to earn an undergraduate and medical degree within six years. Because of Howard University Hospital's highly reputable Center for Sickle Cell Disease, he knew he could be immersed in academic excellence while receiving good health care for his sickle cell.
Dr. Frederick's leadership is quiet yet stern, forceful yet determined, and focused on a level that is stealth yet productive. Dr. Frederick's leadership has been a gift to Howard University and his leaving the institution at this point brings about a magnanimous change at every level.  — Gina Spivey-Brown, PhD, MSA, RN, dean, college of nursing and allied sciences 
Through the mentorship of Callender and another legendary Howard surgeon, LaSalle Leffall Jr., M.D., FACS, Dr. Frederick fell in love with the discipline of surgery. Over time, his interests narrowed even further to cancer surgery, and then to treating gastrointestinal cancers. Dr. Frederick has always found this choice of specialization ironic: the intestines and open abdomen was the one area of body that repulsed his mother. "She was not crazy about seeing the inside of people's abdomen."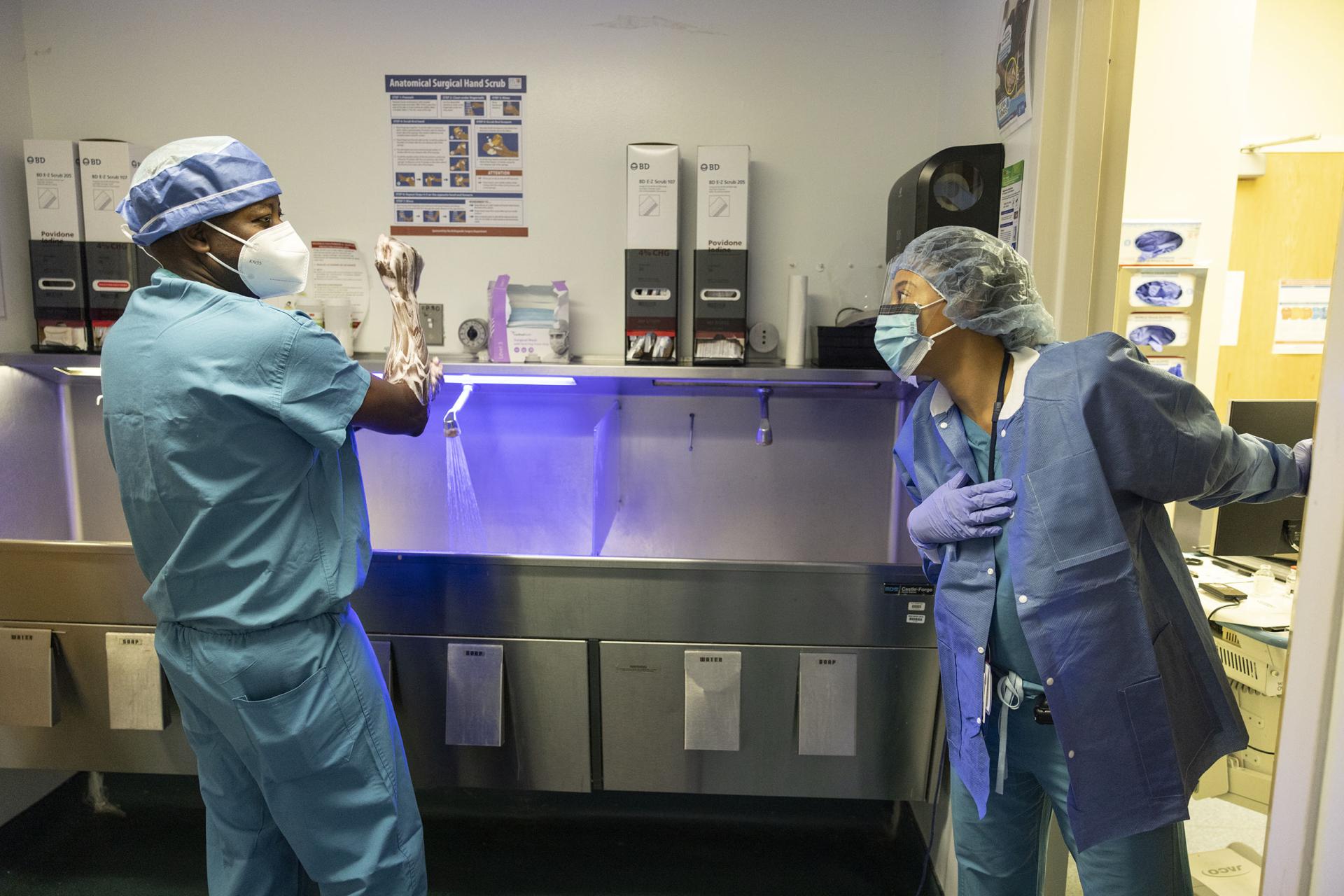 In 2000, he became a clinical instructor in surgery at Baylor College of Medicine in Houston, then pursued a surgical oncological fellowship and post-doctoral research at University of Texas MD Anderson Cancer Center in 2003.
"As I continued my training, the complexity of gastrointestinal cancers is what drew me in," Dr. Frederick says. "In fact, the pancreas, in particular, was so far back in the abdomen and so intricate in terms of the blood vessels around the ducts. It's probably the most difficult operation that we do."
Upon completing his fellowship, he went to the University of Connecticut Health Center to lead surgical oncology with the Neag Comprehensive Cancer Center. In 2006, he returned to Howard as associate professor in the department of surgery at Howard University Hospital. He became associate dean of the College of Medicine, division chief in the department of surgery, director of the cancer center and deputy provost for health sciences. In 2020, the board of trustees named him Charles R. Drew Professor of Surgery.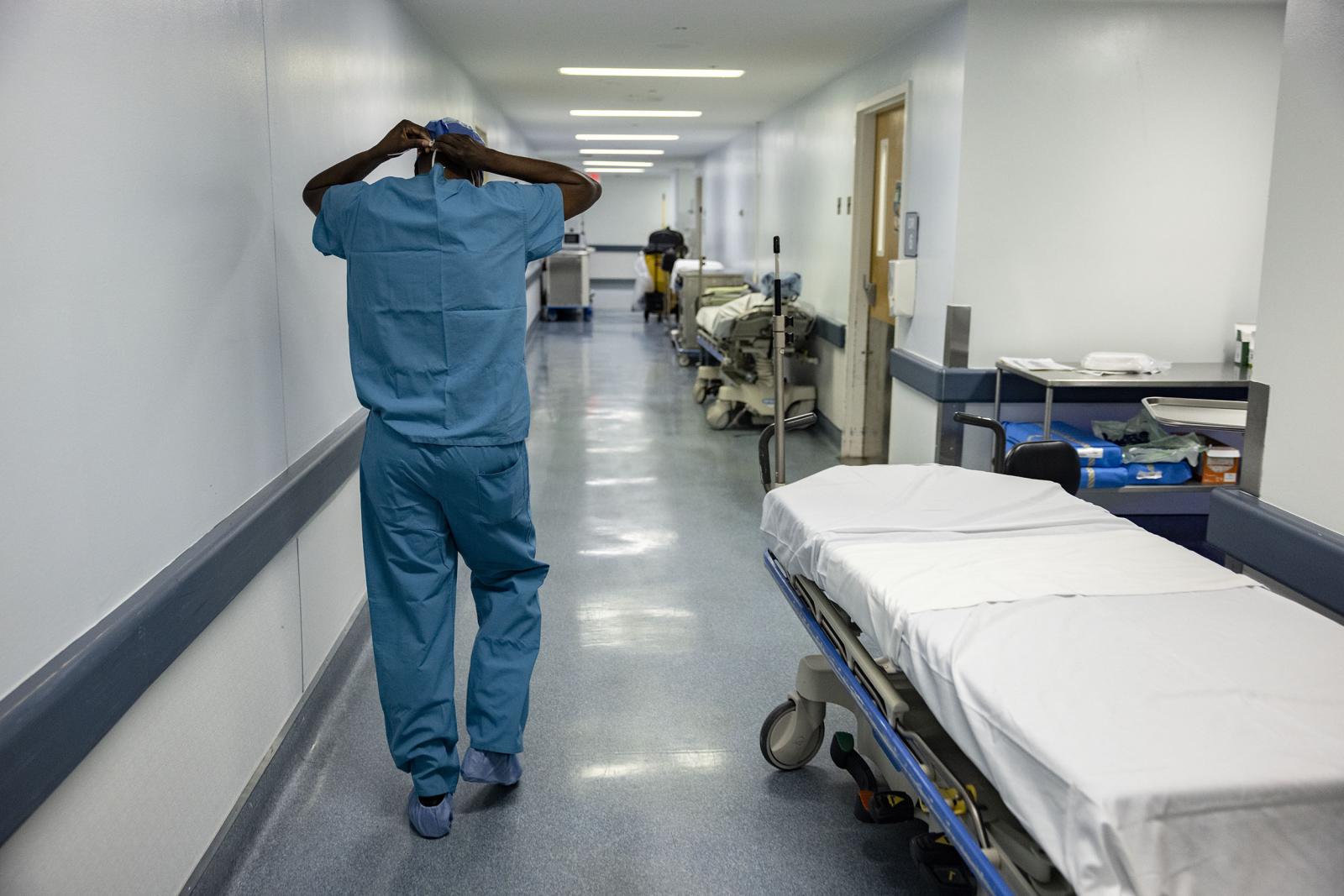 Much of Dr. Frederick's research focuses on disparities in health care and medical education, specifically in narrowing racial, ethnic, and gender disparities in cancer care outcomes, particularly in gastrointestinal cancers.
Back when Dr. Frederick was a medical student in the early 1990's, patients with gastrointestinal cancer generally had poor outcomes. Today, with improving treatments outcomes have drastically improved. Recalling a childhood at the feet of his mother, Dr. Frederick still appreciates the thrill of watching an ailing patient become healed. Seventeen years ago, Dr. Frederick completed his first independent surgery – on a patient suffering from pancreatic cancer. Each year, the man calls Dr. Frederick on the anniversary of the surgery thank him.
"The mortality of pancreatic cancer has been really poor," Dr. Frederick says. "I know he's going to call me, so it is very humbling."
The Gift of a Surgeon
By Clive O. Callender, MD, FACS
Surgery is also knowing when to operate, and when not to operate. How to handle tissues. All of these things Dr. Frederick seemed to excel at. As a surgeon, Dr. Frederick has excellent manual dexterity. He also has great surgical judgment. When he became the president, he was discouraged him from continuing to operate. But he continued to do so. Because he has a gift as a surgeon, he wants to use it as long as he can.
His forte is that he loves people. He loves getting along with people and he loves helping people. What makes a good doctor is not how smart you are, but how much compassion and caring kindness you have. And those are traits that he possesses.
Most of us doctors did not enjoy administration, but we could survive as administrators. But with Dr. Frederick, not only did he survive, he thrived and loved the administrative aspects of practicing medicine. He did extremely well and loved it. That set him aside early on in his career.
Clive O. Callendar, MD, FACS is a transplant surgeon at Howard University Hospital and founder of the National Minority Organ Tissue Transplant Education Program.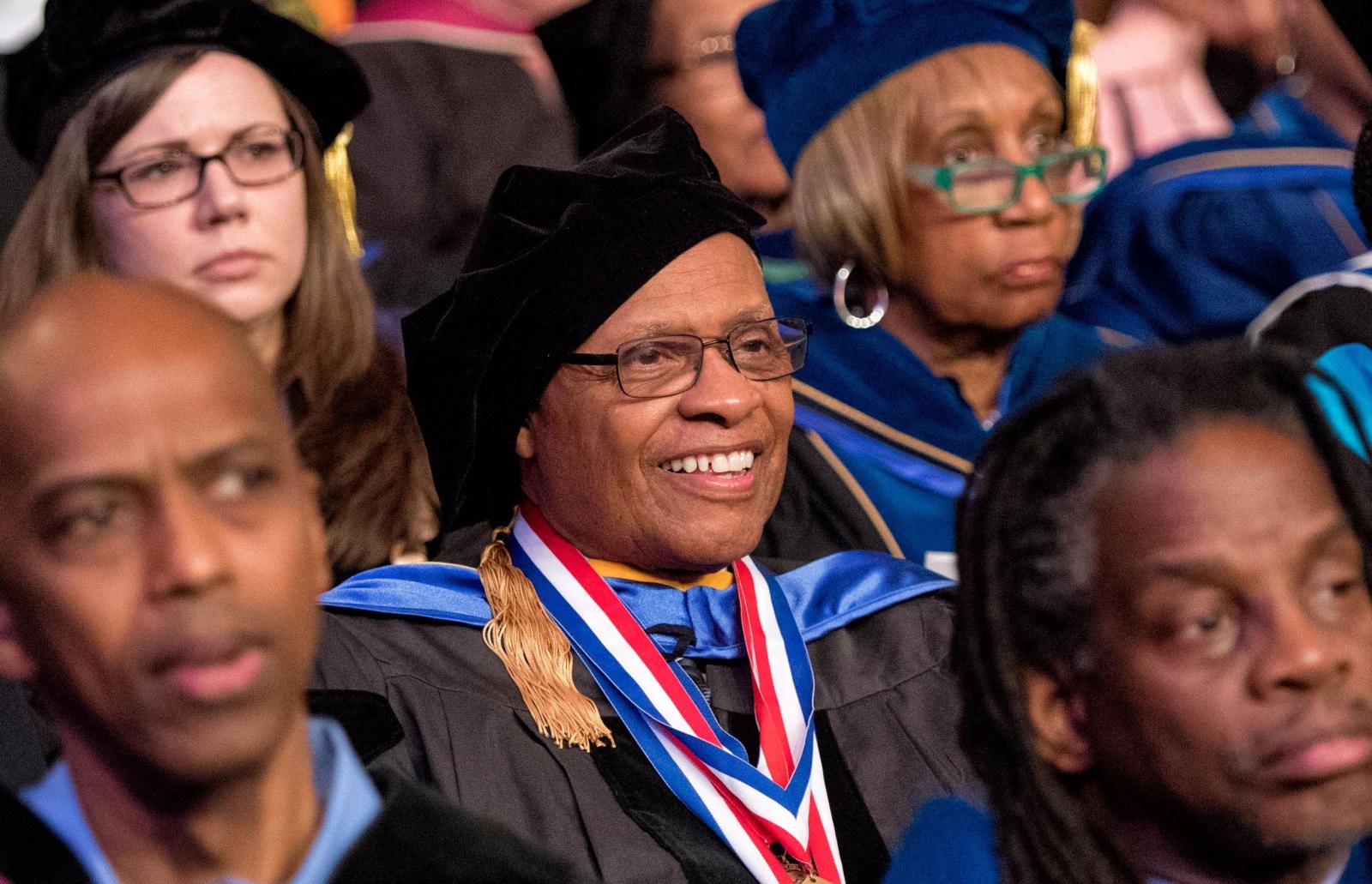 Keep Reading
Dr. Frederick accepted the offer that Howard University made to him to join the freshman class in 1988. It was the beginning of a journey that would define his life.

The Story of Howard University's 17th Presidential Administration, led by Dr. Wayne A. I. Frederick

Dr. Frederick attributes his success to the close relationships of family and friends he's held through his life.