In the 2010s, a silence was broken – the one created when major record labels stopped signing women hip-hop artists in the start of the millennium. Though the 80's and 90's were defined by the likes of Lil' Kim, Missy Elliott, Queen Latifah, Foxy Brown, Salt-N-Pepa, Lauryn Hill, and others, suddenly, only three held contracts in the 2000's. Even the Grammys scrapped its Best Female Rap Solo Performance two years after it introduced the category – awarded to Missy Elliott in 2003 – due to the lack of women artists.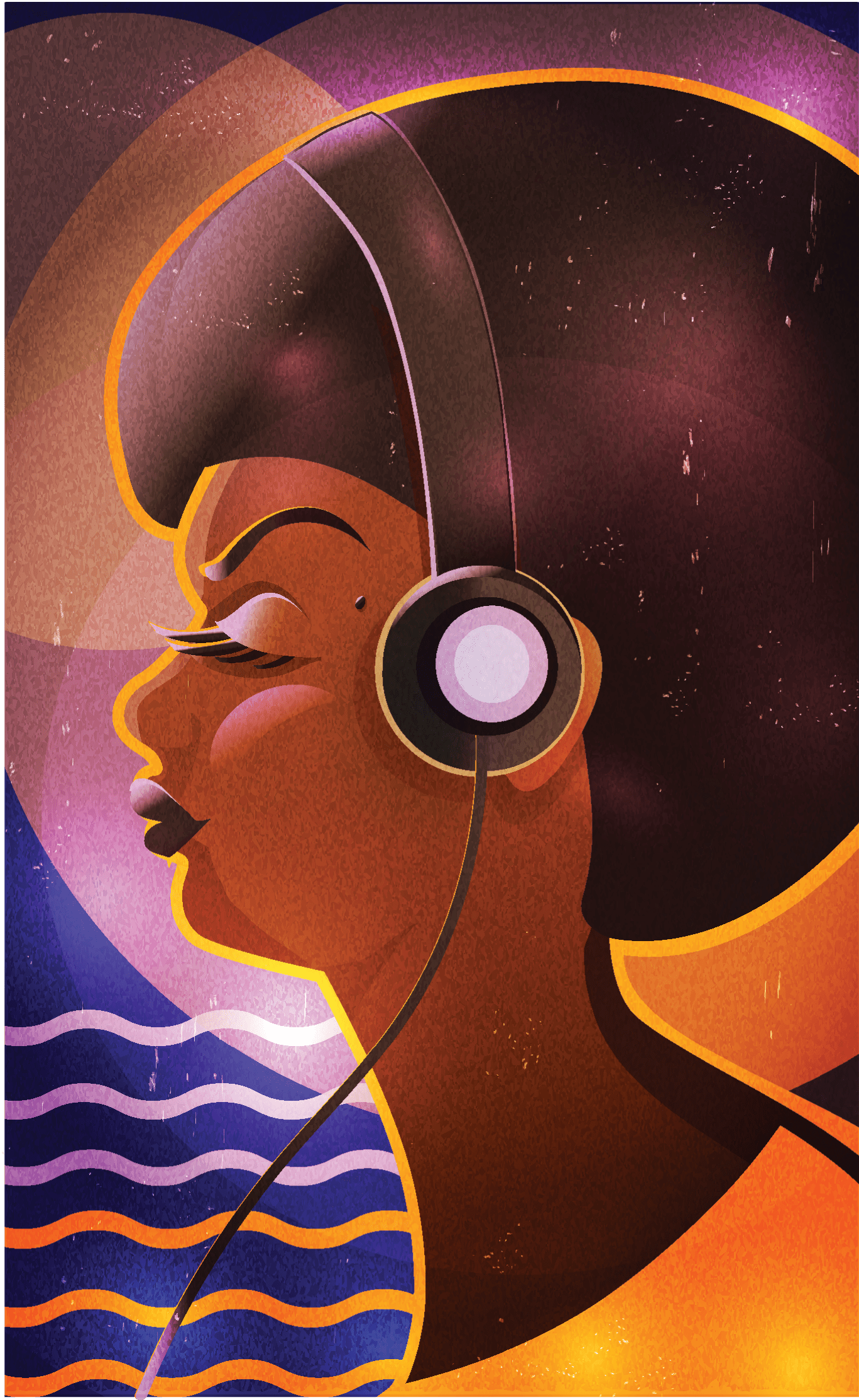 The reason? Some say because it's a misogynistic industry, women – both the artists and those who would help promote them – had to work three times as hard to be noticed. And that only a certain number of slots were allotted to women, pitting them against each other rather than partnering them. Others say women artists cost much more than men because of wardrobe, hair, and makeup. Jasmine Young disagrees with the latter. "Presentation plays a great part in the marketing of females in general," says Young, professor and director of the Warner Music/Blavatnik Center for Music Business at Howard University, "but I don't attribute that to the lack of female artists." Young argues that there were always women artists, but they were not being highlighted because there were limited opportunities for women in general.  
Thanks to digital media and social platforms, artists bypassed the traditional outlets and grew their own fanbase and, therefore, their own strength, brand, and power. By the 2010s, women began to make their debut again. Nicki Manaj uploaded songs to Myspace. Cardi B started as a social media personality on Vine and Instagram. Megan Thee Stallion posted viral videos on Instagram of her freestyling while a student at Prairie View A&M. Rico Nasty's YouTube single, "iCarly," propelled her into stardom. And an original poem of Howard's own Lady London (née Zaire Miylaun, BS '16) went viral on Instagram, pivoting her career from orthopedic surgery to music.
Women emcees in the 2010s removed themselves from classic hip-hop archetypes: the Fly Girl, the Queen Mother, the Sista with Attitude, and the Lesbian, according to researcher Cheryl L. Keyes in her paper, "Empowering Self, Making Choices, Creating Spaces: Black Female Identity via Rap Music Performance," published in Journal of American Folklore. They formulated themselves into unique, independent personalities – authentic individuals that fans could relate to. Their songs told stories of their lives, hometowns, growing up, preferences, personal problems, goals, and acceptances. They showed emotions – anger, frustration, joy, sadness, pride – letting fans know it's okay to have these stories and these feelings.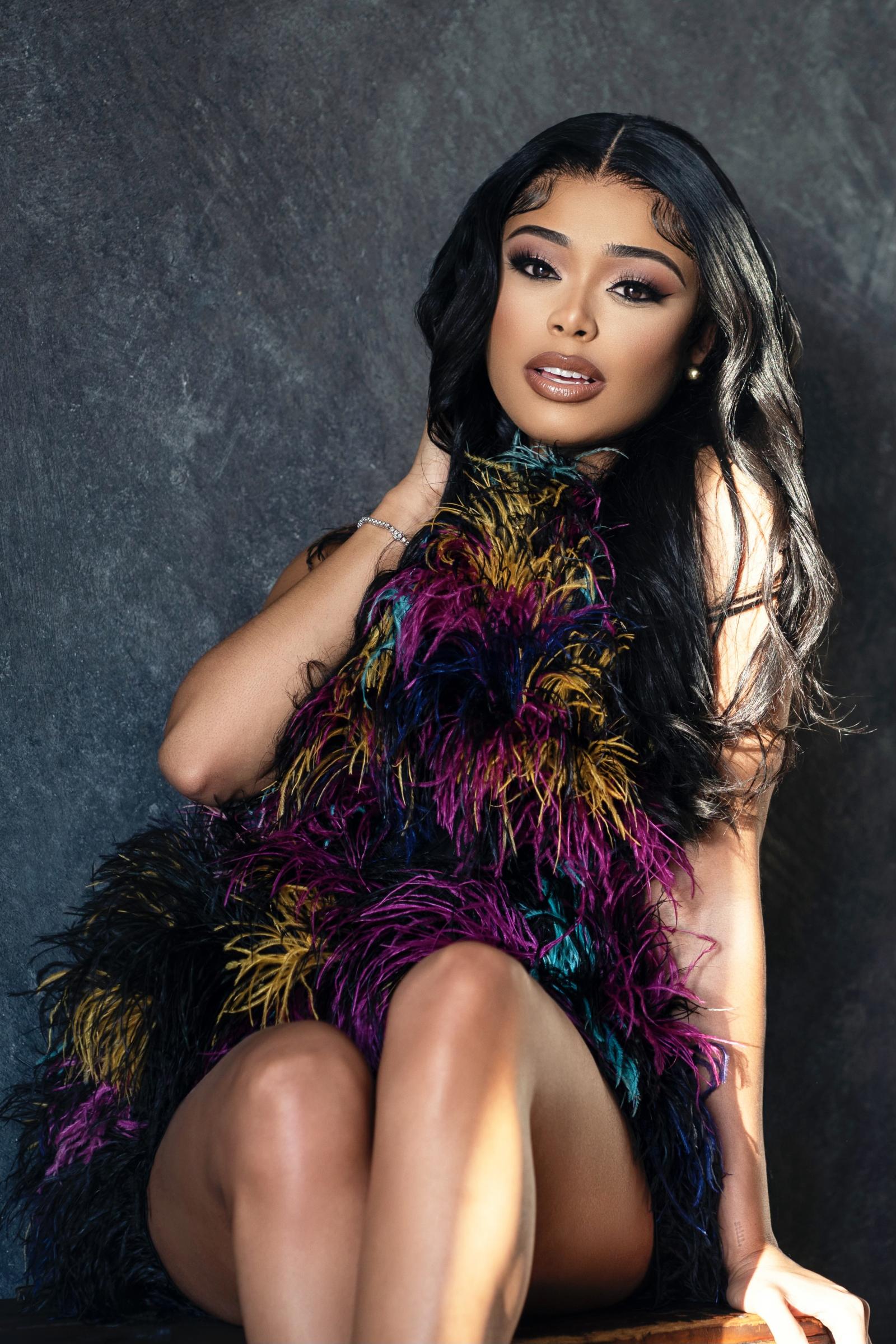 "Hip-hop feminism gave us a lot of the language to address some of the issues my generation deals with like misogyny.  It allowed us to have a lot of good conversations," says Msia Clark, PhD, associate professor of African cultural and feminist studies in the Department of African Studies.
Women artists have women fan's attention, Young says, because they "speak their truths" and don't hold back. Because they started their journeys on digital platforms on their own accords, they no longer had to fit the box – their fans already accepted and loved them. "[Women] act on a free will and don't care about the noise," she says. "That's the beauty of it. The artist is more relatable."
Hip-Hop Howard History
On May 10, 2014, Sean "Diddy" Combs received an honorary degree from Howard University and delivered the keynote address at commencement. "Howard University didn't just change my life — it entered my soul, my heart, my being and my spirit."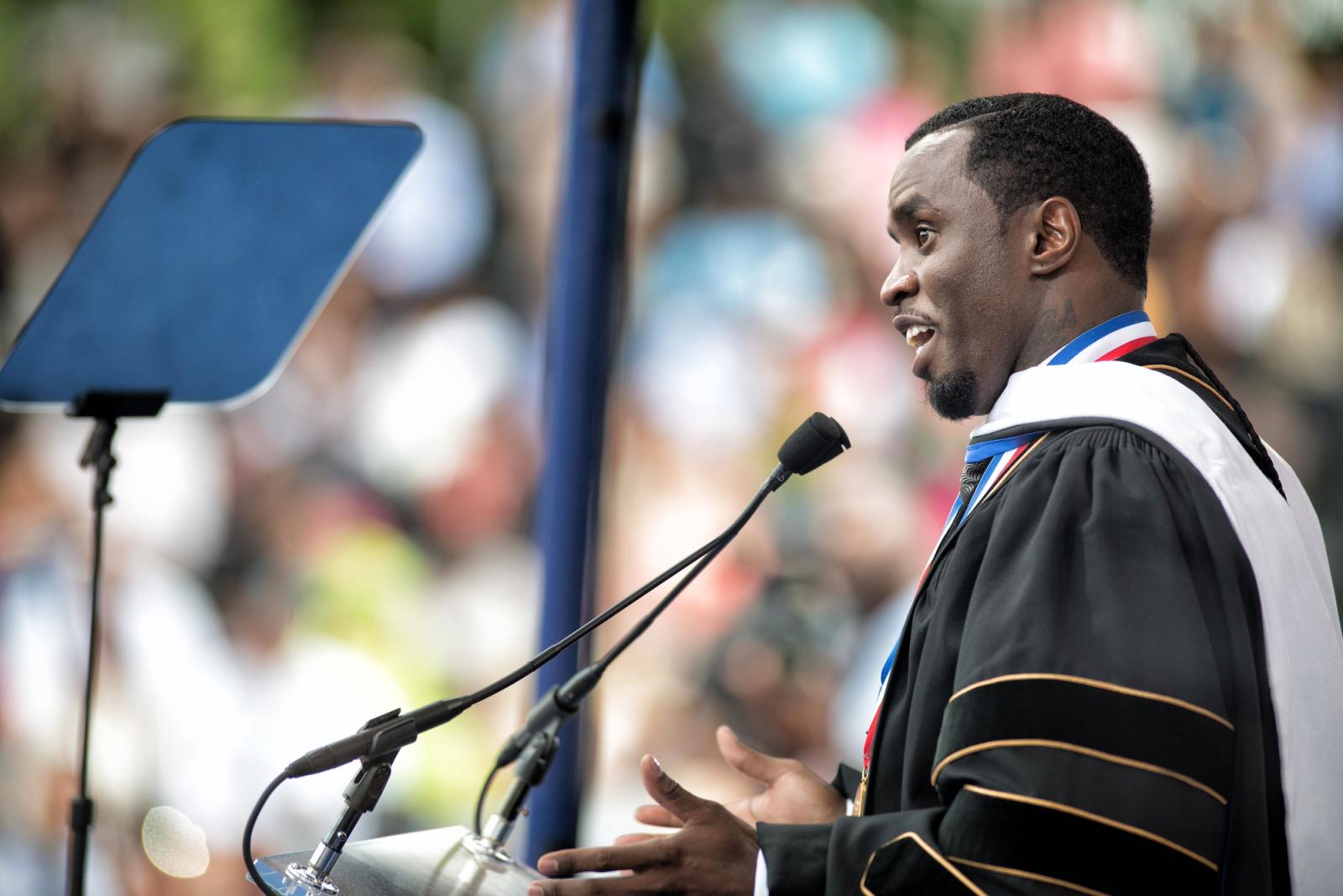 When Rhyme Becomes a Crime
As women embraced the freedom of expression during the 2010s, other artists found theirs being used against them in the court of law.
Back in 1992, 2 Live Crew faced obscenity charges in federal appeals court that their lyrics were too sexually explicit for young ears. Fast-forward to 2010, and rappers' lyrics were being examined to convict them of murder. Through 2009-2019, at least 500 court cases cited rap lyrics as evidence, according to researchers who wrote the book, "Rap on Trial: Race, Lyrics, and Guilt in America."
The rise in policing lyrics paralleled the rise of mass incarceration, and rap has always been associated with young Black men, and thereby treated differently, notes Justin Hansford, professor and director of the Thurgood Marshall Civil Rights Center at Howard Law School. He says that while perhaps police may use lyrics as a tip, using them to prosecute individuals is going too far – and definitely intertwined with racial motives.
"Rap music has that type of police oversight. if you hear about some country music song describing domestic violence, or watch an action movie with buildings exploding and fighting scenes, they don't investigate that," Hansford says. "The fact that hip-hop lyrics are being analyzed and combed for evidence when no other art is being analyzed like this speaks to the injustice of it."
In 2005, an aspiring hip-hop artist named Vonte Skinner was charged with attempted murder of a fellow drug dealer. The prosecution relied heavily on two contradicting eyewitnesses and some notebooks found in Skinner's car with lyrics he wrote, years before the crime, about gang violence and murder in general. In 2014, the New Jersey Supreme Court ruled that the lyrics were "fictional material" and could not be used unless there was a "direct connection" to the case.
Though it was a victory for Skinner, it wouldn't be the last time someone used tried to use lyrics against hip-hop artists in court.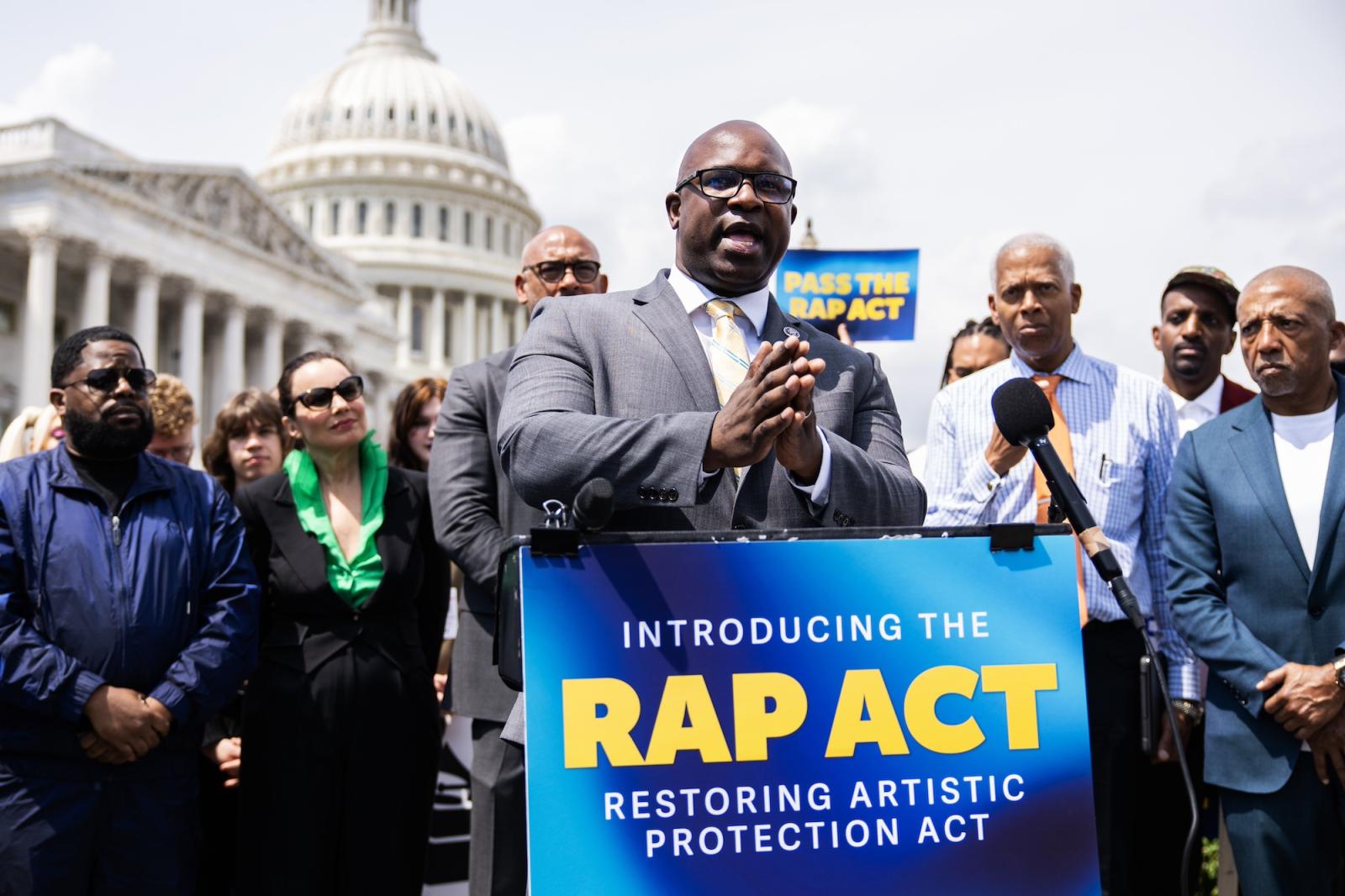 Rapper Drakeo the Ruler was charged with a 2016 murder outside a California party where the prosecution sought to paint him as the instigator. It presented lyrics about guns and violence in his music and showing the jury videos of Drakeo rapping with weapons in his hands. Florida artist YNW Melly released "Murder on My Mind" a year and a half before he was arrested for the double murder of two friends, but the song was still used in court. Brooklyn artist Bobby Shmurda was already on an NYPD "hip-hop" watch list when he plead guilty to conspiracy and weapons charges in 2016, but the lyrics to his hit song "Hot N***a" was not allowed in court – though police tried, believing his rap group, GS9, was a gang (G-Stone Crips).
The government has been hypocritical- when it's something like hip-hop lyrics, they have no problem criminalizing and thereby chilling the speech of these artists."
In September 2022, California's governor signed into law a bill that would restrict the use of rap lyrics in the court of law. Shortly after, a federal version of that bill was introduced. Known as the Restoring Artistic Protection Act of 2022, or RAP Act, the bill would "limit the admissibility of evidence of an artist's creative or artistic expression against that artist in court."
The importance of protecting this type of artistic expression, Hansford notes, is to guard against a concept known as the "chilling of speech" where artists become so afraid of their lyrics being criminalized that they self-censor and fail to speak their truth.  "You don't want the First Amendment to let the government stop people from speaking their mind," he says, which is the government's stated reason as to why hate speech, like racial slurs and swastikas, are still protected by the First Amendment. "The government has been hypocritical- when it's something like hip-hop lyrics, they have no problem criminalizing and thereby chilling the speech of these artists," he says.
He calls the bill a "step in the right direction" but points out it would only apply to federal cases, not state. Hansford also notes that 95% of elected prosecutors are white males. "Trying to connect music to a particular crime as a piece of evidence is an example of targeting the Black community for prosecution," he says. "It's really a racial justice issue."
Sa-Roc Reflects on Howard's Contributions to her Life and to Hip-Hop 
photo by Idris Abdullah
On August 4 at The Black Cat in Northwest D.C., Congress Heights native, former Howard student and female emcee Sa-Roc spoke with Howard Magazine, a week away from hip-hop's 50th birthday. 
Sa-Roc expressed her sentiments around the legacy of female rappers compared to their modern-day narratives, how her Howard studies prepared her for the rap world, and her general thoughts on Howard in hip-hop ahead of the genre's 50th anniversary. 
Amber D. Dodd: I want to thank you for speaking with us today.  
Sa-Roc: Thank you for having me.  
A: Tell me about what's been going on. You're on tour, this is the first night! What are your thoughts about the tour and where you are now? 
S: I am currently working on an album. It's been a few years since "The Sharecropper's Daughter" dropped in 2020 so I'm working on new material and of course that is always evolving because of the times we live in and things that we experience and all that stuff. It's been taking a while to manifest, but we're getting closer every day and I'm excited that we just dropped the new single "Talk to Me Nice" to get the energy and supporters excited about what we have coming next. And we're on tour and I'm so excited to be back on the road because that's where I get a lot of inspiration from, being able to engage with supporters and then express myself through my body and not just through audio recordings.  
And I'm co head-lining the East Coast run of the tour with Rah Digga, the legend, you know, a dope woman emcee. I feel like our energies match, just the ferocity with which we come with on stage. It's such an honor to be working with her. I get to take notes every night. 
A: Something you've talked about here is the East Coast. You're from the D.C. area, can you tell me about that experience, how that fits into how you perform today? 
Sa-Roc: I'm from D.C., I'm from Congress Heights Southeast. I think that D.C. has always been this really eclectic mix of culture, music, and just experiences. I grew up in the hood, but also within the Pan-African community. So I grew up going to African-centered schools and then I'm growing up eating Ethiopian food and Chinese food and corner store stuff and all this culture that I'm absorbing. Bad Brains got their start just down the street from where I live, as well as Junkyard [Band.] I have all of these influences and I think that that's reflected in my music. I'm not pigeonholed into one box of what a woman emcees is supposed to sound like, look like or what a rap artist is supposed to sound like or talk about. I have a mix, a myriad of different experiences that express themselves through my music. 
A: I loved that you mentioned you as an emcee, what that means for you. How does it feel to be part the [female] representation? We had these really weird streaks, periods of women emcees having their grooves, times, and eras. What do you think is special about your era in tandem to the other ones? 
Sa-Roc: I think that there is space for us now. We've made a space for ourselves. We've kicked down the doors and now, we don't have to vie for a single position reserved for one, you know, "Queen of Rap" or whatever. So now there's more space for us to be heard. I think that it's important now because more people are looking for more, different representations of women emcees because that's like "the thing" now. Women are having a moment, and it's not just a moment, it's a movement.  
It's a beautiful thing because, when I started, it was a rather challenging thing to get yourself heard. There was a lot of prejudice against women rappers. Guys would be commenting "I don't even press play on woman rappers/female rappers. Female rap is so corny, blah blah blah." It used to be so negative, and to have to fight against all that and now be part of an era where we are running things, it's really dope. 
A: I think the last time we've seen a "streak" start was in the 2010s. Can you talk about that time period, and how things have changed since then? Especially considering you taking your place as well.  
Sa-Roc: Even then, it was still a bit of that "it can only be one" mentality, especially as someone who was doing something that was quite different from the mainstream. I was into my metaphysical bag. I had my locs, and this is before faux locs had a moment. So I didn't look like everyone else, so I was talking about things that people were saying "I don't get that." If it wasn't just plainly spoken, people didn't want to hear it. So I had to figure out how to make it palpable without compromising my integrity. It was like this interesting journey, and fighting to get space on festivals and larger platforms so I could represent my art [was a fight.] Luckily, when I first started, which was 2008, I had a lot of support from artists from The Truth Movement, a lot of legends, so I was given a space in front of larger audiences. I did have to get it out the mud, but I was able to get on the bills with hip-hop legends. With that, with the persistence of putting out music, putting out album after album after album, that was the era of the mixtape, everybody was just throwing out music. 
 
So I was, on my independent level, trying to keep up with that. I was putting out albums every six months, every year, putting out videos. The videos looked crazy. *laughs* 
When I look back at 'em now, you could just tell. Amateurs, finding our way. I think that now, since we've come to the modern day, there's a little bit more freedom with the way you release music. You don't have to beat people over the head and there's freedom with releasing singles versus albums. You can create content and not necessarily have to be music all the time. That idea of creative branding around the artists has allowed me a space to breathe in between putting out music.  
It's less hustle now. I feel like I was constantly on the run and now I have a little bit of freedom in the creative space. 
A: One thing I think is interesting is that you jumped into your career right after departing from Howard. How did your Howard experience give you the platform and sharpen your tools before you took off in your career? 
I was a biology major, so I was always looking around at the fine arts department all jealous. Loving them, but still like 'Look at how FREE they are!' They're coming on the Yard like belting out in song, doing choreo, and I'm coming downstairs, down to the Valley like 'I gotta go to lab.' But I just cherished seeing that. I took a few classes within fine arts, I took a few creative drama classes. I took jazz for a quick minute. So, just being around, supported and validated by so many intellectuals and also so many incredible creatives, I think it made me feel that it was possible. So that was the biggest influence on me. A lot of my friends have been doing big things in the creative space. One of my good friends is Muhsinah (Muhsinah Abdul-Karim BA '05) a producer, and songwriter, she's toured around the world with some incredible artists and done her own thing as well. Funny story, we were both really shy and she played the piano and stuff, and I didn't know she could sing at the time. I wasn't doing anything creative or artistic and then, years later, after we left Howard, we were both kind of doing our thing with music.  
What Howard does is plant these seeds letting you believe that you can do it and then it just blossoms on its own once you leave the space because you feel empowered from your experience there.  
 
A: Howard seems to be a distinctive piece of hip-hop, even in HBCU culture. Where do you think Howard stands in the history of hip-hop and the 50th anniversary?  
Sa-Roc: I think Howard has been very pivotal. We're literally quoted in songs and having these iconic performances on the Yard… 
 
Not only are we notable and seasoned in artists, but also writers like Toni Morrison (BA '53). So, to me, Howard is firmly entrenched as a foundational place for hip-hop. Even from the people who are streamlining (into hip-hop) now, they will go to the Yard, go to the Yardfests and stuff like that. It's just legendary, and I think it speaks to the fact of where we're positioned geographically as we're on the East Coast and having access to these New York artists.  
Also, the reputation that Howard has as one of the leading HBCUs that people gravitate toward-- even if someone went to Howard for a semester, they're still coming back and they're proud to be seen as an alum. We are firmly entrenched in the legacy of hip-hop. —Amber D. Dodd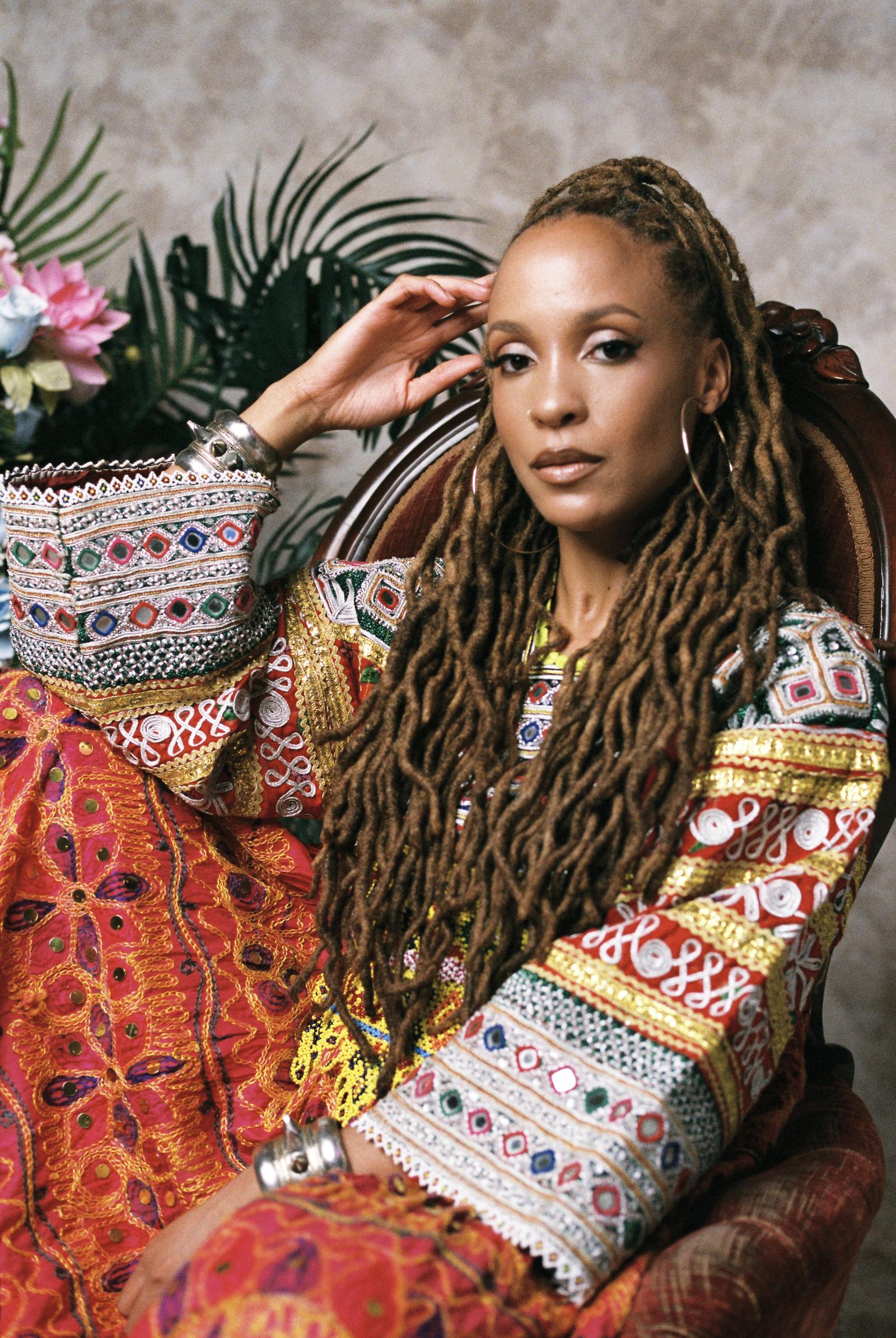 This story appears in the
Fall 2023
issue.
Article ID: 1701