Irving C. Williams, MD, MPH (MD '64) remembers the syringes in pediatric services at the Bugando Consulting Hospital in Mwanza, Tanzania in 1974. They were brown due to frequent washing and re-use. Many children developed multiple abscesses from the injections.
"Parents would bring their children in for care, but the child frequently died even before medical evaluation could occur," he says. Williams was one of four pediatricians invited from abroad to help start an immunization clinic and a sickle cell clinic. "Daily, a child died before my eyes from measles, malnutrition or malaria. One day, after the first two months, I didn't attend rounds. The fight against disease seemed futile. I sat down in a room and thought of ways to pay our transportation back to America."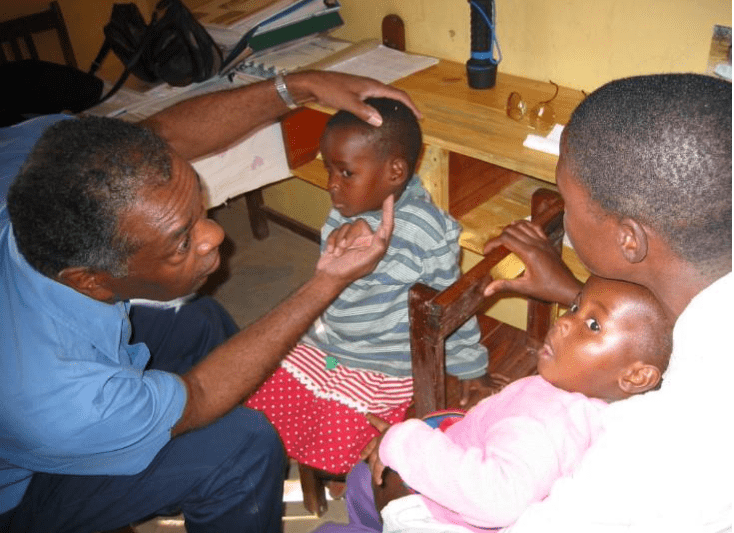 But he thought better of it and stayed on. In fact, his two-year consultancy in Tanzania in 1974 turned into a lifetime work of conquering measles, malnutrition and improving education and sanitation there and in The Gambia.
"There were many social norms to overcome," he recalls. Malnutrition was a large source of health issues. Most families sold the fruit they grew or the milk from their cows instead of giving it to their own children. Cultural customs dictated that pregnant women should avoid eating meat and eggs, causing underweight and malnourished newborns. Immunizations also had a terrible stigma in Tanzania, particularly because, three years prior, the malnourished children who had received live measles vaccines from the World Health Organization died because they were too weak to handle them.
The country desperately required an organized and integrated approach to meet the basic health, nutrition and education needs of its people. After the initial two years, Williams, his wife, Elvira, and their four children returned to the United States, and by 1981, Williams and his wife co-founded Adventures in Health, Education and Agricultural Development, Inc. (AHEAD, Inc.), a nonprofit organization. He would continually return to Tanzania on his vacations to diagnose and treat disease, implement activities and train health care workers. AHEAD, Inc. brought volunteer physicians, nurses, teachers, engineers and others from the U.S., Caribbean and European countries who taught and treated patients as well as took on agricultural and engineering projects. 
"The key to success in patients' acceptance of change and new medical treatments is consistency," he says.
With AHEAD, Inc.'s Outreach Village Health Program in the Meatu District, women receiving prenatal care increased from 4% to 70% and people experiencing malnutrition decreased from 20% to 2%. UNICEF documented a 98% immunization coverage of children in the Shinyanga Region.
The key to success in patients' acceptance of change and new medical treatments is consistency."
AHEAD, Inc. began to reach out beyond health care towards areas of public health concern. It constructed a 50,000-gallon rainwater catchment system at the Shinyanga Rural Health Center, and the diarrheal disease rate was greatly reduced. Another project involved purchasing rototillers through a grant from IFESH organization to help village women increase the quantity of the crops grown for their families.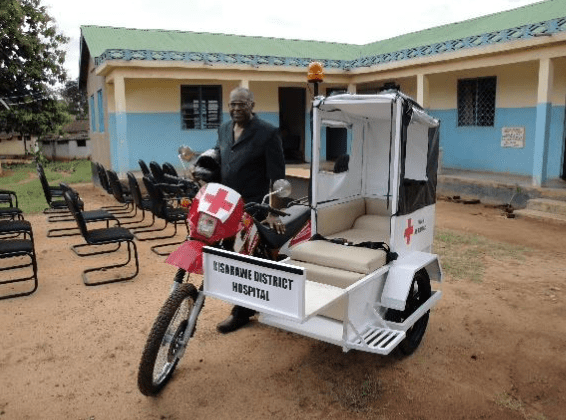 In 2003, AHEAD, Inc. moved its office from the Meatu District in Shinyanga Region to Kisarawe District in the Coast Region. Here, the nonprofit shifted the emphasis from primary health care to education to provide skills to youth, especially females. Traditionally, daughters were married off while sons went to school. AHEAD, Inc. began a vocational training school in Kisarawe, Tanzania with a grant from USAID to help prepare females for the working world. Courses included carpentry, electrical installation, computer science and horticulture. Scholarships were provided to 850 students, and 70 percent of the graduates are presently employed. 
AHEAD, Inc. dug wells for fresh water and supplied solar cooking units to families. Village ambulances and three wheeled motorcycle carts were introduced to transport expecting mothers to the local health clinics for prenatal care and deliveries, which further decreased maternal and infant mortality rates.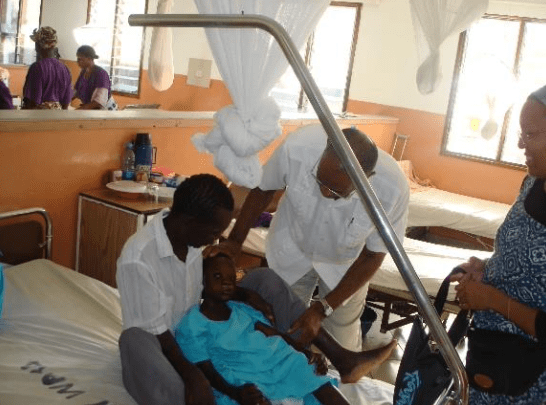 More recently, AHEAD, Inc. also built the Maruku Health Center in the Bukoba Region with donations from villagers in the form of cash, cement blocks and labor. Williams's family members chipped in: dentist Donna Rae Williams helped establish and furnish a dental clinic while OB-GYN Andrea Williams donated ultrasound machines and other medical supplies.
Williams has received the Cardinal Health Children's Care Award from the World of Children for his work improving the health and well-being of 1.5 million children. Princess Anne of England presented Williams the ASHDEN Trust Award, the world's only award for renewable energy. He was awarded for his introduction of solar energy devices to pasteurize contaminated water. AHEAD, Inc. has also received accolades from UNICEF for increase in immunization rates for children under 5 years.
For those who aspire to follow in Williams' footsteps, he gives this advice: "Identify the problem. Seek out the root cause. Know that standard policies and sources of funding may need to be challenged and that resources may come from your own pocket and the pockets of those family members and friends who see the cause. Don't doubt the ability of your own determination."
Keep Reading
A decade working for Doctors Without Borders.

Adetomiwa Victor Owoseni (B.S. '18) is a student in the class of 2023 at Harvard Medical School.