The Mace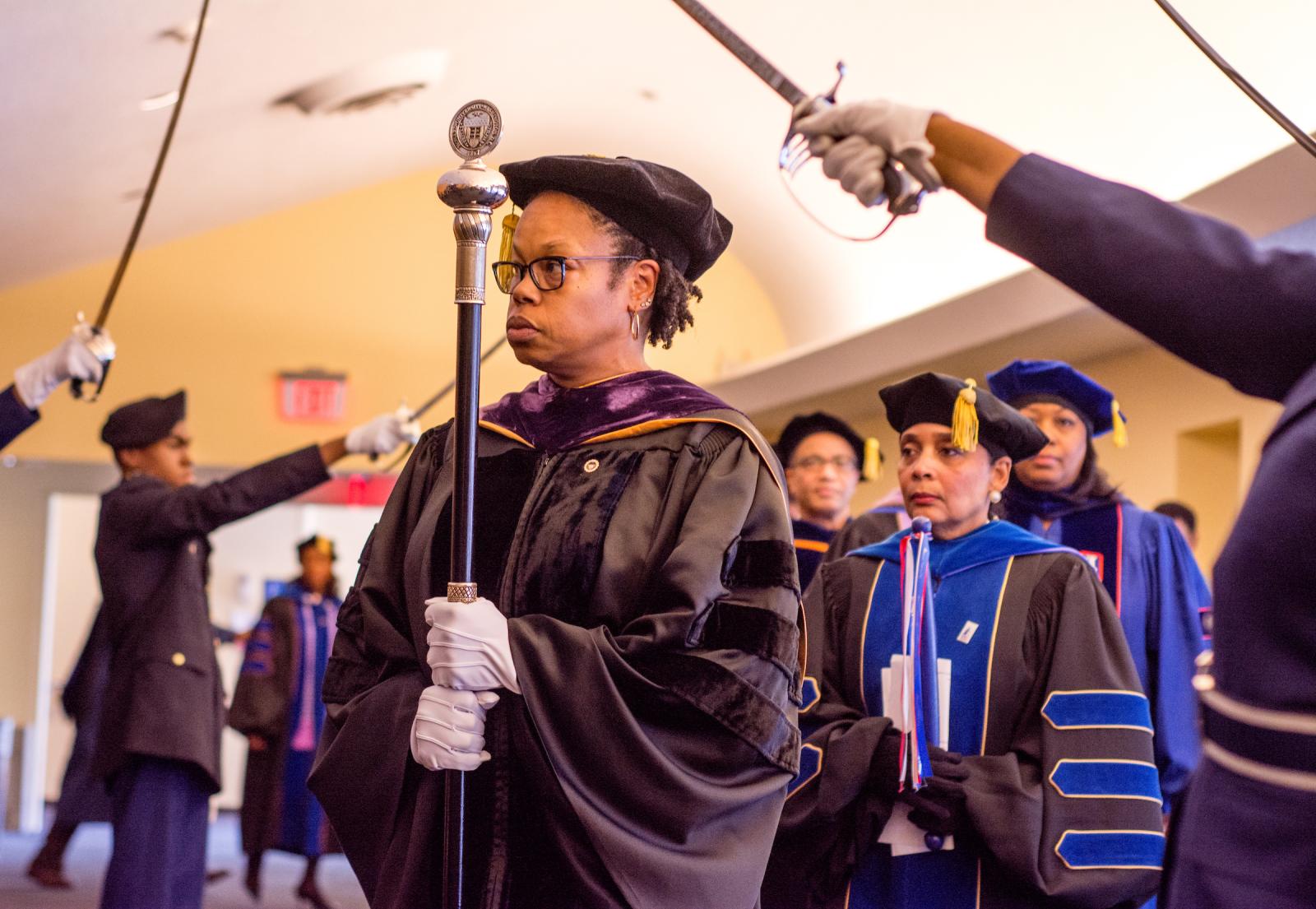 The mace is the ceremonial symbol of the University and is carried by the University marshal. A similar mace is depicted on the front side of the "Narmer Palette" of Ancient Egypt, an oval shaped cosmetic palette featuring King Narmer as a mighty conquerer wielding a mace over a symbolic enemy. King Narmer unified upper and lower Egypt circa 3100 BC, ushering in the great pyramid building of imperial Egypt. The entrance of the mace at Howard's various ceremonies heralds the arrival of the academic procession.
The Presidential Chain of Office (The Medallion)
The presidential chain of office was presented to the University for the Centennial celebration in 1967 by Trustee Emeritus Herman B. Wells and his mother, Mrs. Granville Wells. It has been worn by all presidents of Howard University since 1967. The University seal and the Centennial seal are appended to the chain, as well as the names of all presidents from 1967 onward. It was presented to President Nabrit in 1967.
Dr. Frederick has since chosen a different medallion to represent the presidential chain of office, but with a similar concept (the seals and names of presidents still present).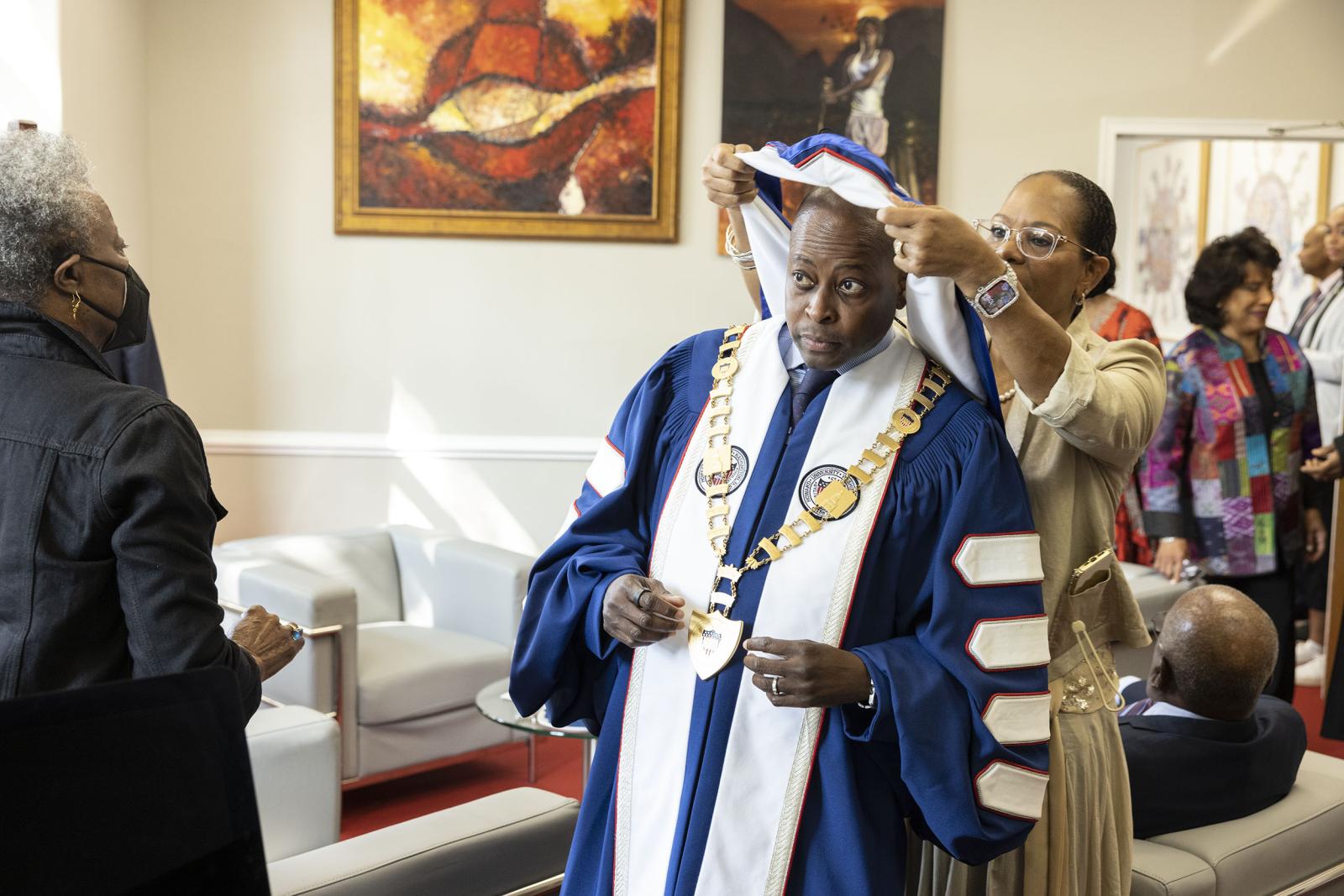 The Robes
The robes worn at ceremonial events include four stripes or chevrons on the sleeves. Doctoral candidates wear three; the fourth stripe recognizes the status of the university president. The American Council on Education develops the academic code regulating regalia. At Howard, the fourth stripe was first used on the robes of President Swygert.  
During President Nabrit's tenure, the robes were switched from black to steel blue.  President Cheek was the first HU president to order three robes – one for formal Howard academic ceremonies, one for non-HU ceremonial occasions at other institutions, and one for less formal HU events, such as speaking before Rankin Chapel. He also began the tradition of wearing flared gowns and a doctoral tam rather than a mortar board.
Keep Reading
The Story of Howard University's 17th Presidential Administration, led by Dr. Wayne A. I. Frederick

The president of the University is selected by the Board of Trustees, as stated by the Howard University Charter. We know the president of Howard leads and represents the University, but what does this person do?

Dr. Frederick accepted the offer that Howard University made to him to join the freshman class in 1988. It was the beginning of a journey that would define his life.