I have been involved with lacrosse for most of my life as a player, a coach, and mentor. Without the enactment of Title IX 50 years ago – a law that prohibits sex-based discrimination in any school or any other education program that receives funding from the federal government – those avenues would have remained closed to me, a Black woman in sports. Title IX is not exclusive to sports, but it is in this arena that I have most felt its impact.
When I was a high school freshman over 25 years ago, I watched my parents and coaches battle on behalf of the girls' teams for equal funding, comparable facilities, equipment, and overall support in a system that prioritized boys' sports. There has been vast improvement since then, but the struggles continue, even at the college and professional levels. The salaries of the women on the USA national soccer team and the spending disparities between the men's and women's NCAA basketball championships, for example, are still being fought today.
In addition to those challenges, athletes of color face additional obstacles that the majority of college athletes (i.e., white athletes) do not. This includes being coached by those who look like us and convincing other athletes that we belong here, too. In my first game as head coach at Howard last year, I had to navigate my team through a racist and misogynistic experience that followed us through the season. I was grateful our team of minorities had each other, rather than face it alone.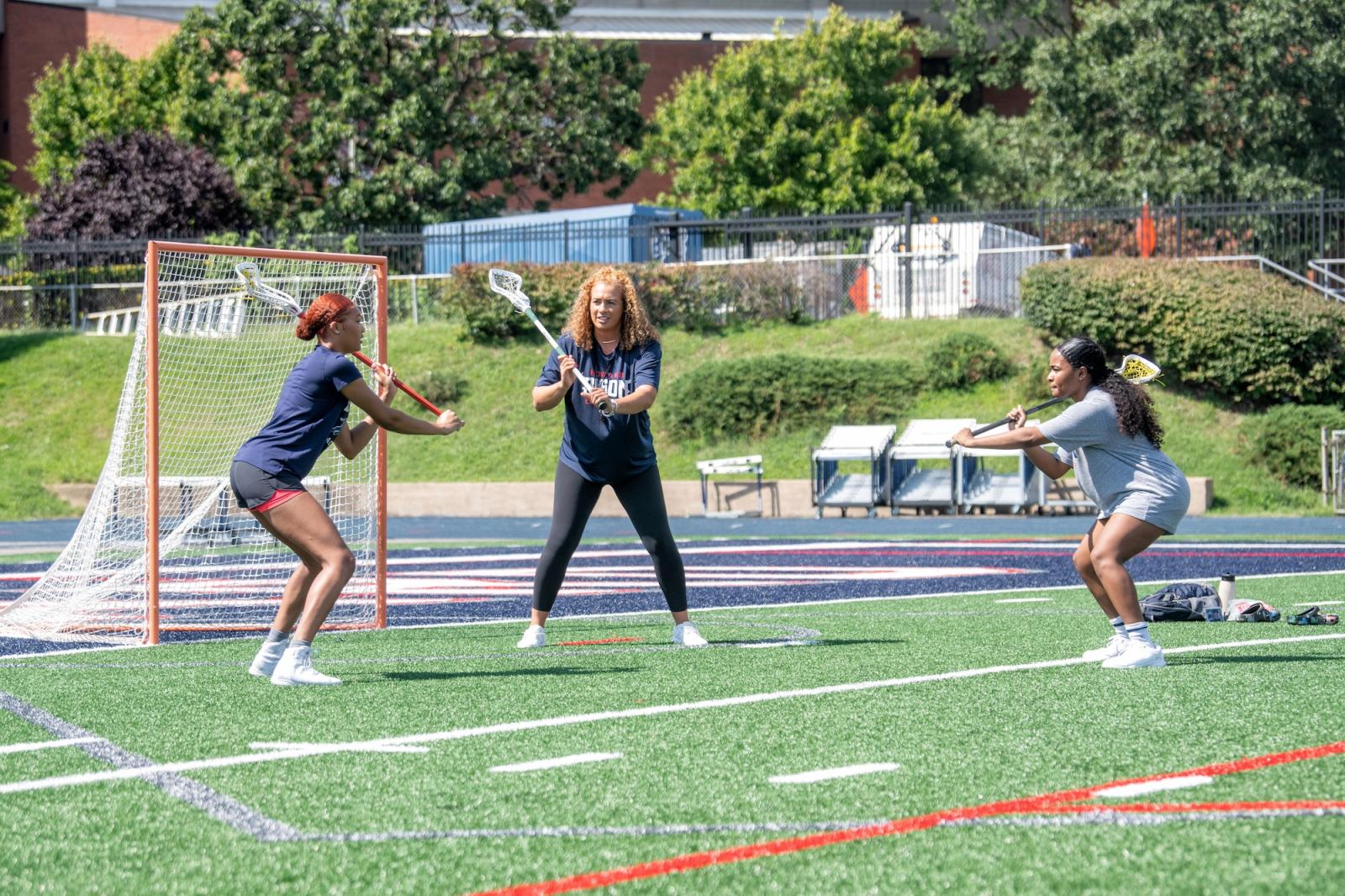 The NCAA took an in-depth look at participation gains, ongoing deficiencies, and inequalities faced by females of color at all levels of college athletics. Its data shows that while overall participation and racial diversity have increased, the larger percentage of participants favor basketball and indoor/outdoor track, sports that athletes of color have long been already accepted. At Howard, those sports had tremendous success this year and gained national recognition.
I believe that Howard can capitalize on the changing landscape and become a leading force in attracting top student-athletes and set a pathway for Black and underrepresented girls to enter the sport.
Sports like lacrosse are historically less accessible to minorities. The lacrosse community has been pushing to diversify the sport. I believe that Howard can capitalize on the changing landscape and become a leading force in attracting top student-athletes and set a pathway for Black and underrepresented girls to enter the sport. Although Howard has had a women's lacrosse team for 20 years, it has yet to see success on the lacrosse field similar to that of the basketball program.
In this Title IX anniversary year, it is important that we acknowledge and applaud our progress. But we should also take a moment to reflect on how those successes were achieved and to commit to continuing the upward trajectory. Increased access to sports is wonderful. Having more coaches of color and administrative staff is wonderful. But successful programs also require the full support of the administration, alumni, and community, in all sports. My hope is that we can continue to enhance our facilities, update our processes, and hire more staff, so we can effect change on college lacrosse on a national level.
People of color in America need more than a top-notch education to thrive and excel. They also need tenacity, grit, discipline, and resilience – the very qualities that are developed on a playing field. The bonds cemented among and between players last a lifetime. For Black people, these relationships become a critical asset in ensuring career success. We should harness the power of sports to add depth to our commitment to produce strong, well-educated, Black women who are fully equipped to excel in all endeavors.
Karen Healy-Silcott is the head coach for the women's lacrosse team at Howard.
This story appears in the
Fall 2022
issue.
Article ID: 1036
Keep Reading
Eye on the Ball: Howard's women are making inroads in sports media and marketing.

The Howard University Showtime Marching Band is now 75% women.