Nicole Hutchinson (BA '19), the only woman sports anchor/reporter of a three-person sports team for KALB in Houston, recalls when an elderly Caucasian woman called the station and asked why a female reported the game when a male should have, in the woman's opinion. 
"Fortunately, the members of my team at the station supported me and resolved the matter without hesitation," says the former Howard tennis team player. "That is just one situation, and I have had others, but being a former athlete helped me develop tough skin."  
She is not alone. Despite the perception that women of color, particularly Black women, are more visible in the sports and athletics arena, statistics suggest that they are still underrepresented.  
According to the most recent  APSE report released by ESPN, only 44 women were reported to be top sports columnists and reporters across the largest sports publications and websites. Only four were Black. To give an idea of how skewed representation is in sports media, 77.1% of reporters in the industry are white (66% male, 11.1 percent female), according to the 2021 Sports Media Racial and Gender Report Card from the Associated Press Sports Editors. While Black men hold 10.7% of reporter positions, Black women hold just 1.1%. 
Despite these numbers, Howard University represents an impressive number of alumnae who are making their marks in areas such as media and broadcasting, production, and corporate global branding. These women cover such sports as basketball and football as well as college sports. They are graduates from the highly respected School of Communication, School of Business, College of Arts and Sciences (sports management) and even fine arts. 
The percent of sports reporters who are Black women.
1.1%
Standing Out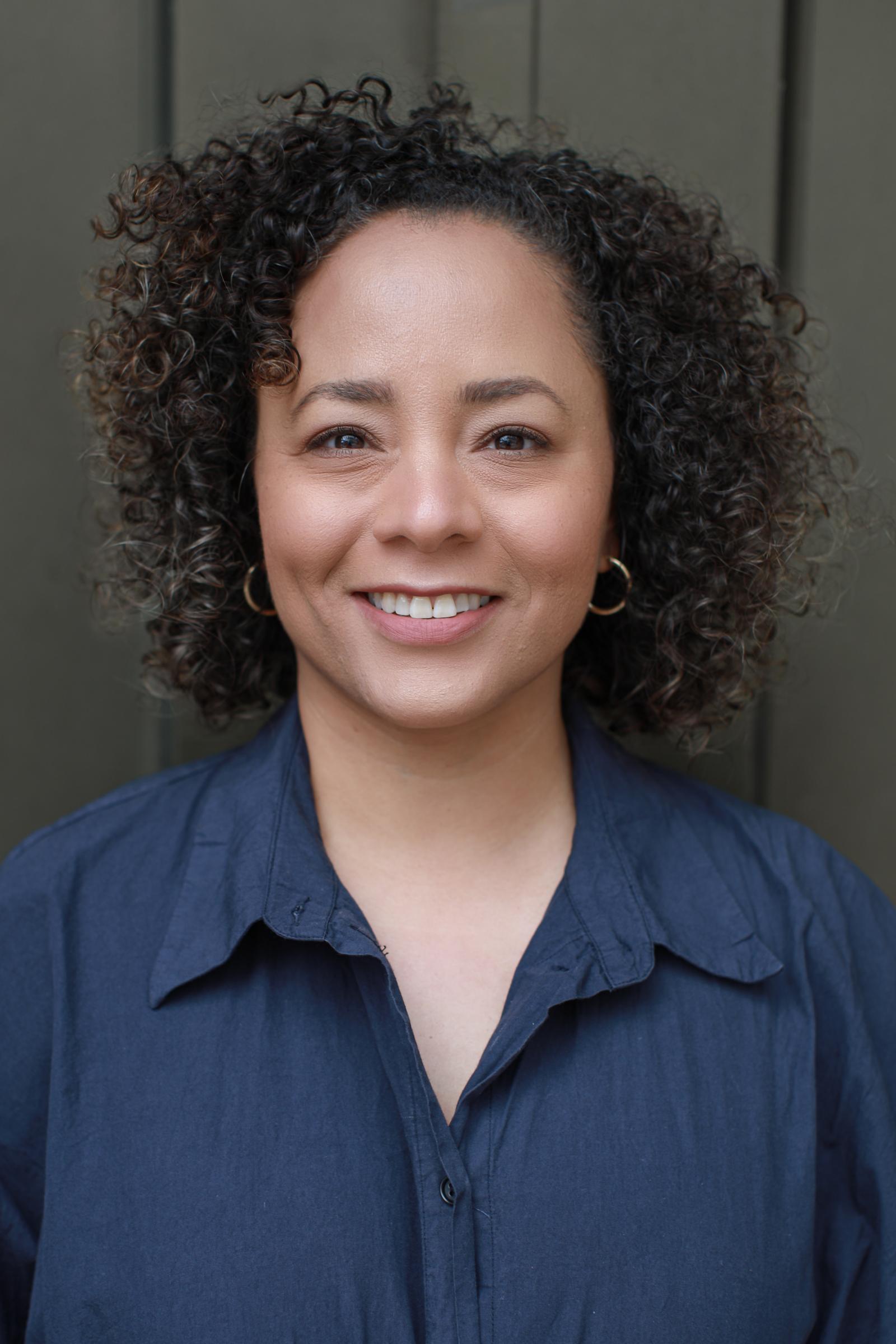 For Elena Bergeron (BA '03), proving herself was a constant challenge she faced in the industry. Bergeron is now at The New York Times, where she is editor of all NFL coverage and the "Sports of the Times" column. 
"So, the first hurdle was always proving that not only did I like sports, [but that] I had a work ethic and lack of ego, which enabled me to treat covering less-glamorous events as seriously as the pro sports I hoped to cover eventually," explains Bergeron. 
It's a familiar story for many women across many industries who have fought to be taken seriously. Many have shared stories of going above and beyond to prove they belonged as much as their male counterparts. 
I stand out in a sea of men, and that helps break the ice." 
Jasmine Lipford (BBA '09), head of marketing, associate vice president NBA G League at NBA, played basketball while at Howard. She says it's hard enough for women to be seen as an equal in business, especially in sports. "Whether or not a woman has been an athlete, there can be an underlying assumption among male colleagues and partners that she doesn't 'get' sports – the culture, the rules, the history, etc.," she remarks. "That's been one of the biggest challenges for me in each sports-related role that I've held." 
A.J. Ross (BA '05), a sideline reporter for CBS and former basketball player, remembers being discouraged by someone just for being a woman. "When I first started in TV with my first demo reel, a news director, whose name I can't recall, told me I was 'a pretty girl,' but TV just wasn't for me," Ross says.
Tracy Lynne Jackson (BA '04), whose career includes marketing for the NASCAR industry, is familiar with being a Black female in areas dominated by white males. But she says it's important to stay grounded, diligent and to show your true skills and talent. 
"I was not timid or apologetic for who I was. This was often an issue for men because they were not used to women challenging them or their efforts," she says. "The biggest issues I faced were showing people how to understand me and where I was coming from, as well as ... learning how to collaborate with them and remain my authentic self."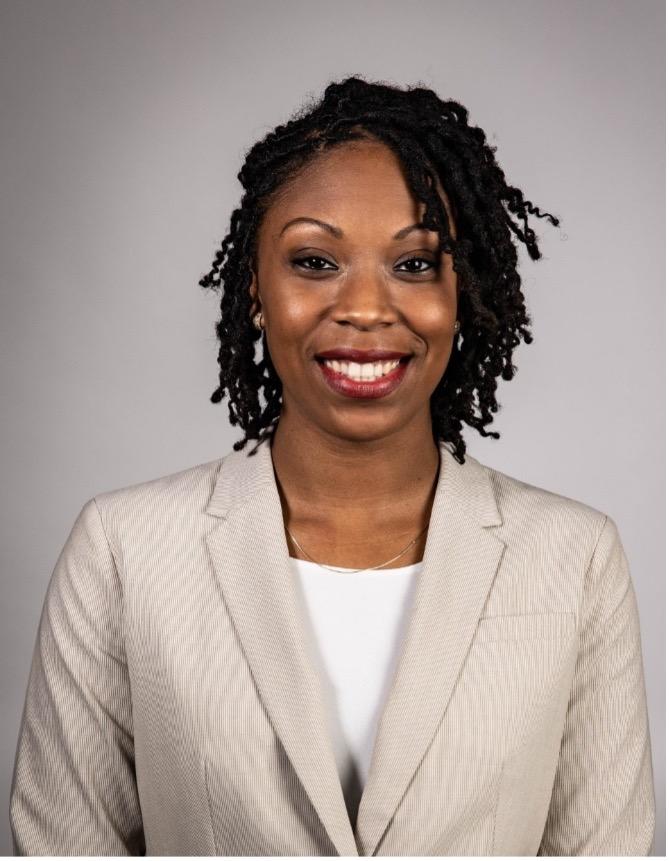 Kara Adams (BS '10), who helped launch the sports management major at Howard, agrees. She currently serves as director of guest experience for Rip City Management in Portland, Oregon, which manages the home of the Portland Trailblazers. "I'm very aware that I am a Black female working my way up the ladder in a white male-dominated society," Adams says. "The reminders are always there. I guess I just never take enough time to let them deter or distract me from my goal of being successful." 
I'm very aware that I am a Black female working my way up the ladder in a white male-dominated society."
Aiming for the Goal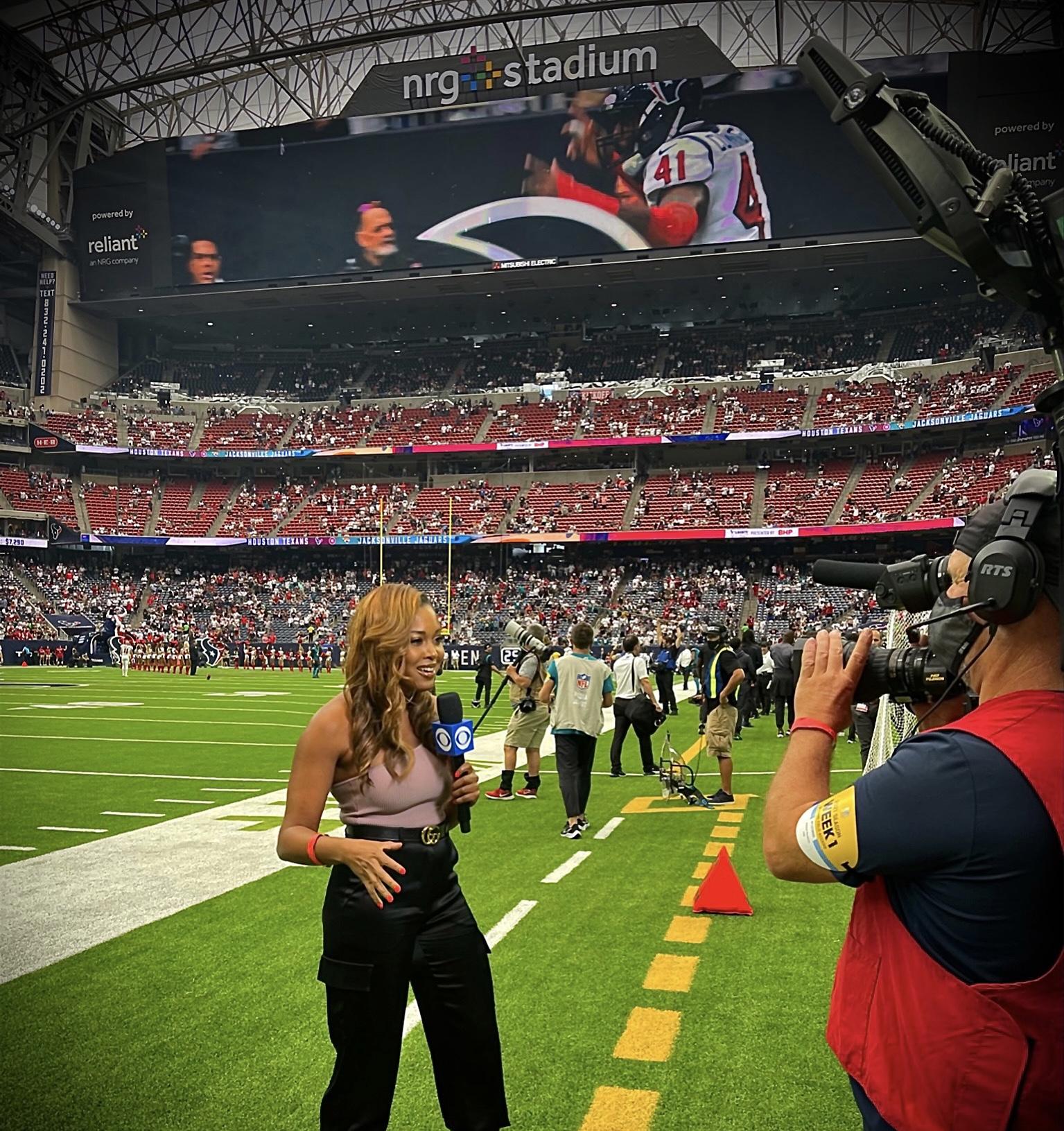 Despite initial discouragement from a news director, Ross stayed focused and worked several freelance opportunities in smaller markets before she landed her current position, doing sideline interviews for college football, basketball, and the NFL on CBS. She has also won two Emmy awards for her work.  
"Through the encouragement of family, mentors, friends, and my Howard experience, I was able to stay the course," she says. She also attributes her Howard experience to building her confidence in the male-dominated industry. 
Bergeron says she likes to use her gender to her advantage. "Being a woman has also helped a lot in the reporting process," she says. "I'm short, I have big curly hair, I wear sneakers and Japanese designers – I stand out in a sea of men, and that helps break the ice." 
She notes that she's also developed relationships with unusual sources, where men might not have done so as successfully. "When I was covering men's college basketball, being a woman helped me develop moms as crucial sources," Bergeron says. "They have the best anecdotes!"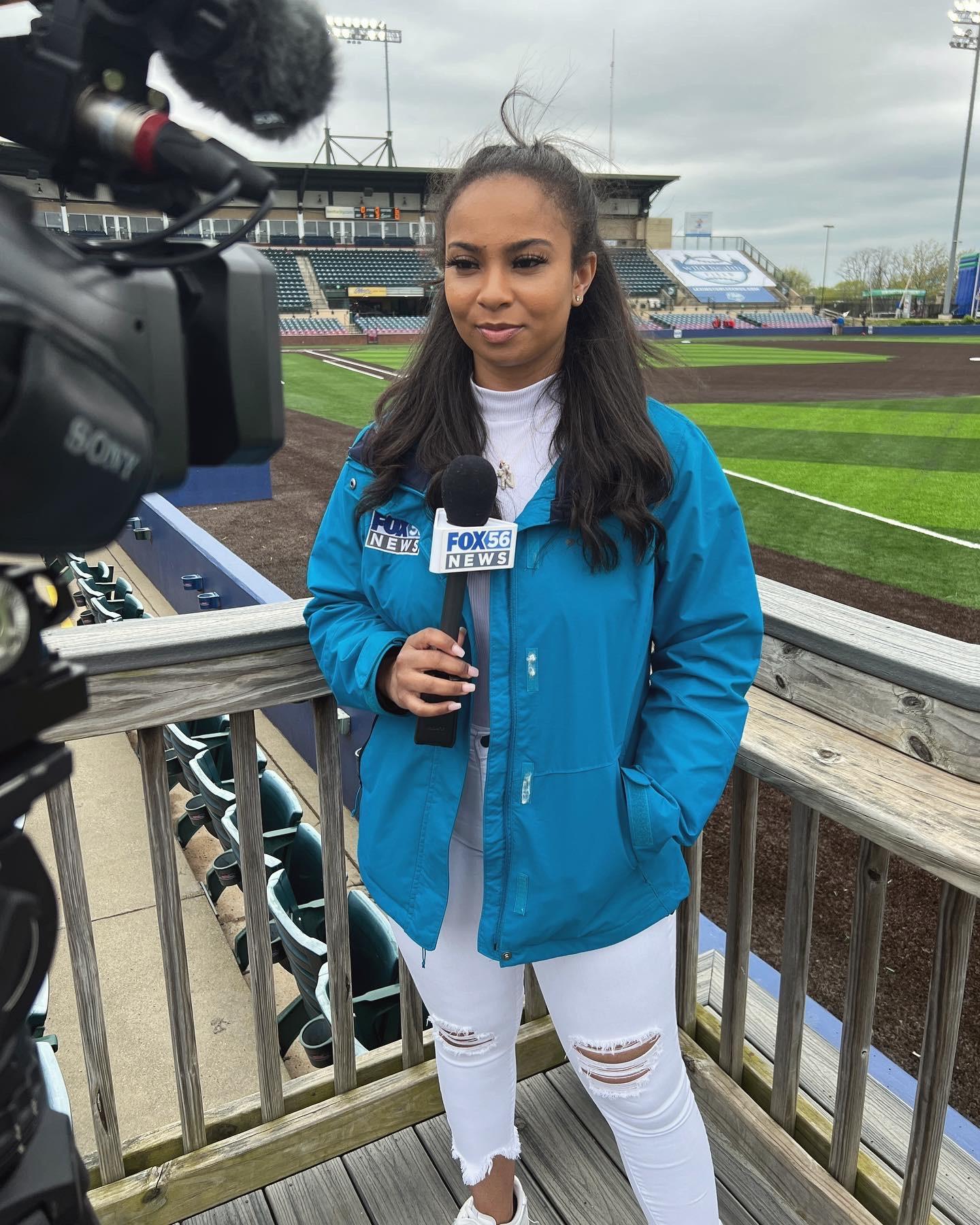 She also says that, for the most part, people are usually professional "as long as they were treated that way," specifically about the athletes she interviewed. "They want to be asked thoughtful questions, not made to repeat answers to questions that they've already been asked a million times, so I always try to do a lot of research for interviews even if I know I'll only get to ask one question," Bergeron says. "It got to the point that athletes and coaches I'd covered on a consistent basis would make sure I got the time I needed for interviews." 
Building a solid, reputable network is also key to making it in the sports industry. "You will not be successful on your own," says Teri Washington (BBA '87), who is regarded as the pioneer for Howard women in the sports industry. Her own path went from managing Howard's men's basketball team to becoming one of the first women of color to hold administrative positions with the NBA and later with the Denver Nuggets. "It will take being collaborative with others to achieve your goals – both within your own company and in the industry," she says. "People will hire people they know or based on references." 
Whether or not a woman has been an athlete, there can be an underlying assumption among male colleagues and partners that she doesn't 'get' sports – the culture, the rules, the history, etc."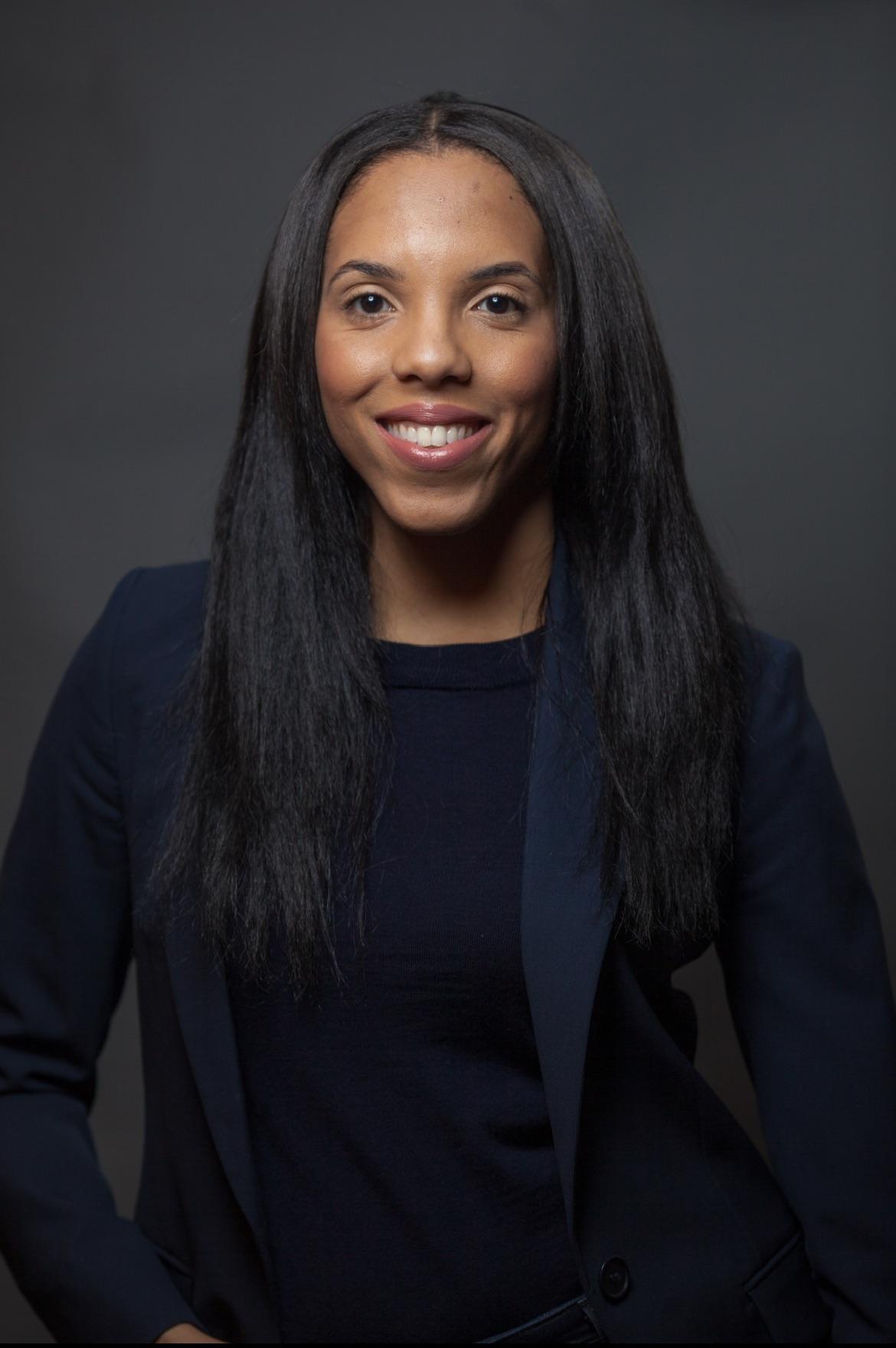 Kerhyl Gantt (BBA '08), senior marketing and creative leader for Nike/Jordan, says it's important to find a variety of mentors to guide her with their experiences. This includes Black mentors, both male and female, as well as "mentors who did not look like me," she says – meaning, non-female, non-Black. "This allowed me to gain different perspectives that became lessons I didn't have to pay for." 
Their Howard Starts
All the women interviewed gave kudos to Howard for their training and confidence-building, whether through professors, jobs in the sports information department, writing for The Hilltop, or internships made possible through Howard.  
"The true gift of attending Howard is the totality of the experience, both inside and outside the classroom," says Ross. "I was also afforded internships and opportunities that more than prepared me for my future career." One of her big breaks came when she did sideline interviews of the players and celebrities during Homecoming her senior year, which aired on WHUT. 
"Studying at Howard gave me a solid foundation for the skillset I've used throughout my career," says Washington. She credits the hands-on experience she gained as a student assistant in the sports information office and writing articles for The Hilltop newspaper. "There is something unique about Howard and how the experience gives you the confidence to compete at all levels." 
Bergeron also built her experience at The Hilltop and in the HU sports information office where she served as a student assistant. She also found time to intern with The Washington Post sports department and later at WUSA TV 9 sports in Washington, D.C., where she has the distinction of conducting interviews with Carmelo Anthony and LeBron James, who was a senior in high school at the time. 
"Just mentioning my love of baseball (and the fact that I knew how to score games) got me the opportunity to do so for Howard's [baseball] team, and I got to run stats to media in the press box during football games, as well as help to write and assemble press guides for various sports," she says. Eventually, she and Aisha Chaney (now producer at ESPN) became sports editors for The Hilltop - a rarity for women. 
There is something unique about Howard and how the experience gives you the confidence to compete at all levels." 
Jazmyn Hammons (BS '11), box officer coordinator of events for the Golden State Warriors, got her early first introduction at Howard by serving as a student assistant in the sports information office. She expanded her skills by volunteering her services at the many sports/athletics related events in the Washington, D.C. area. 
"Sports management is often looked at as an easy course for student-athletes to take, when in fact, [it] is much more robust than it may appear to be," Hammons explains. "At Howard, I was taught the various aspects of the sporting industry by professors with actual industry expertise." Additionally, she says, professors were diligent about bringing in guest speakers to classes, including ESPN analyst Michael Wilborn and NFL player Antoine Bethea (BA '06). "As a result, we as students were able to network and get firsthand experience in the sporting world to chart our path." 
Washington says students should build upon the classroom experience by volunteering at events or getting involved in extracurricular activities. "Working in the [sports information] office showed me what the job truly entailed, the hours that would be required and the skillset that I would need," she says. "Don't be afraid to ask questions. This is the best time to learn." 
Alumnae to Watch 
There is a group of young recent HU women who are already making their mark in the sports industry. 
Tiffany Hoyd (BA '19) is currently in law school at North Carolina Central University, where she plans to practice sports law.   
Tiffany Hunt (BA '21) is a full-time video editor, who started her sports journalism career interning with Howard University's media relations and sports information department, NBC Sports Washington, and the CIAA athletic conference.  
Lydia Jules (BA '22) is interning with the Cleveland Browns this Summer. She sharpened her skills while serving as public relations/community relations intern with the Utah Jazz last year. Jules is actively involved in A Seat at the Table, a networking organization that focuses on women in sports and entertainment. 
Kambra McDaniel (BA '21) is a partnership strategy coordinator with DC United. She has interned with the NFL Players Association and DC United as an undergrad. She also completed three separate internships with Fox Sports and with the Howard football program.  
Janice Pettyjohn (BA '22) recently made history when she became the first woman hired for a full-time football position at Howard University and the youngest in Division I at age 22. Although she got her start early in middle school as a basketball manager and later in high school as a football manager, she elevated her game with the HU football team as an undergrad.  
Adrianne Williams (BS '17) works at LEARFIELD IMG College, which manages the licensing of various sports. Proficient in keeping statistics, Williams has served as official statistician for numerous high school, college, and high-profile AAU basketball events nationally.  
Other notable women in sports  
Aisha Chaney (BA '04), coordinator producer of the LA Sportscenter for ESPN, where fellow alum Stan Verrett (BA '89) serves as studio host. The Emmy-award winner is regarded as one of the top sports producers in the industry. She has worked alongside fellow HU alums Jim Trotter (BA '86) and Steven Wyche (BA '89) at the NFL Network as a producer for eight years. 
Cathy Jerome (BFA '03), senior director of marketing for the Washington Wizards. The versatile Jerome has also held similar positions with both the Miami Dolphins and the Baltimore Orioles. She has been a part of many organizations that focus on women of color in sports and has been recognized for her impact on the profession. 
Adrienne Lofton (BBA '99), global vice president for consumer brand marketing/platforms and ecosystems at Google. She established herself as one of the top leaders in the sports business world, male or female. Lofton served as a mover and shaker with Under Armor and has been awarded Most Powerful Women in Sports and Most Powerful Women in Business by Ebony Magazine.  
(correction: the article previously stated that Elena Bergeron and Aisha Chaney were the first women sports editors of The Hilltop. In fact, Lena Williams was the first in 1972. We regret the error.)
Keep Reading
Antoine Bethea's retirement is only the beginning of his new career.

Howard University is the only HBCU left with a Division I swimming and diving program, leaving the team with a responsibility to do more than just win competitions —it has to win over more African Americans to the sport.