She studies a shot before she actually takes it, bending and crouching to align perfect lighting and composition. By the time she returns her tall, lithe frame to its upright position, photographer Jamaica Gilmer (BA '04) has crafted an entire pictorial series. If wordless storytelling is a categorical superpower, the camera is her magic-making device.

"What I do with a camera, I've been doing with my eyes since I was a child. I can see the thing I want to photograph unfolding. It almost feels like slow motion because I can see it in shots," she explains of the skill she inherited from her father, Stephen Woodyard, who turned picture-taking into a personal art form.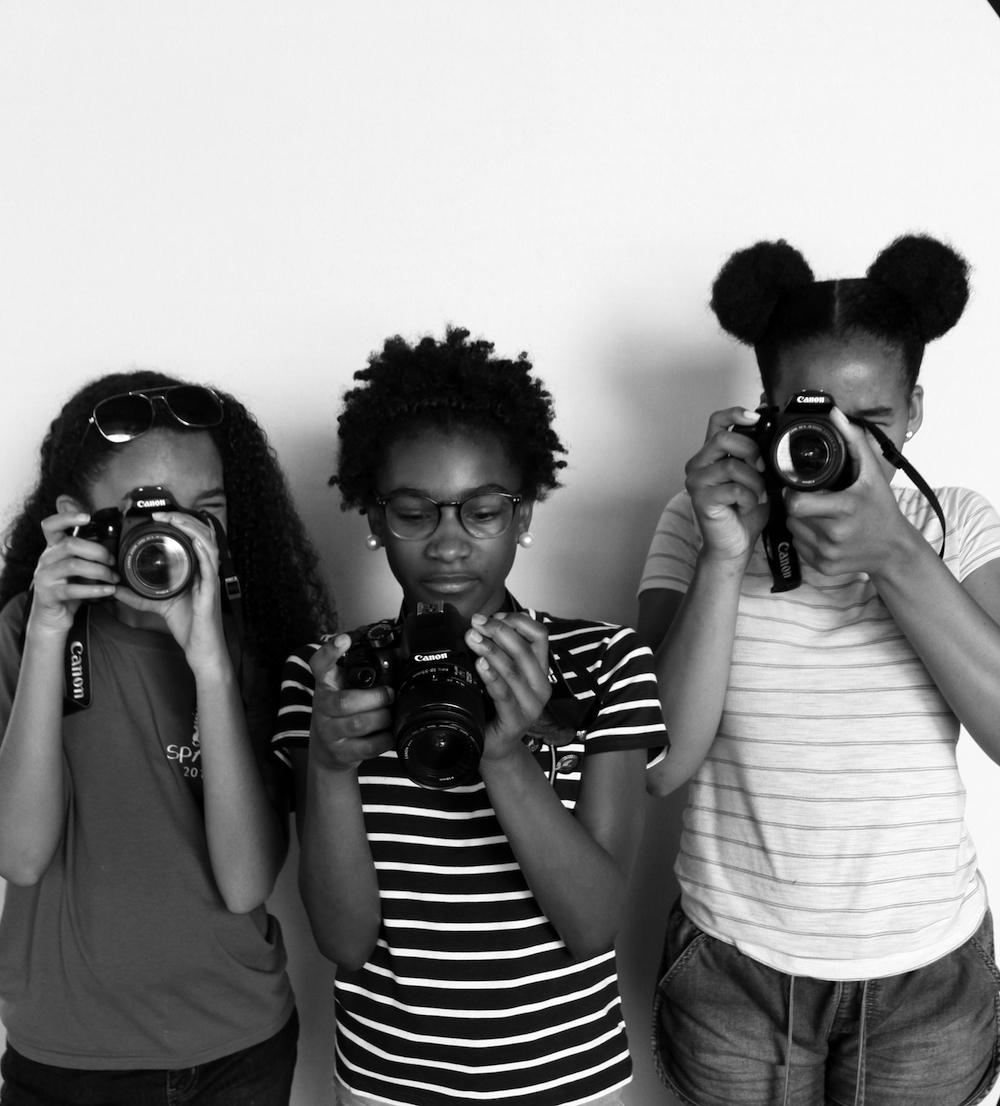 "It's very much the architecture of telling a story using images. For me," Gilmer adds, "it's always been like a love affair, a romantic outpour, and I just feel enraptured by it."

In her junior year at Howard, the Largo, Maryland native took her first darkroom class. At the time, her mother was suffering from a long-term illness, later passing away from congestive heart failure in 2003. The darkroom offered creative and emotional solace. When her mother was still alive, she decided to do a photo shoot with her. "When I brought the photos home for her to see, she was like, 'Is that me?' She was mystified. It was one of the best reactions I've ever had to my work," Gilmer remembers.
In 2004, immediately after finishing at Howard, the then-newlywed moved to Durham, North Carolina with her husband, Micah. There, she started photographing and interviewing Black girls about their perceptions of beauty. How do they see themselves? How does their community see them? What is beauty really? She called the collection of stories and images of girls ranging from 5 to 18 "The Beautiful Project." Instilled with a feminist perspective and the cultural pride of parents raised in the Black Power era, Gilmer says she wanted to create something to remind Black girls of their greatness when life got difficult.

"'The Beautiful Project' was born out of a really intense time of transition. I knew it was going to evolve into something bigger. I just didn't understand what it was going to be," she explains.
"The Beautiful Project" has expanded into something, well, beautiful. The photo shoots that started with 25 girls now have a national scope led by an interdisciplinary network of Black women artists and scholars. A first round of serious funding – $300,000 – shifted the volunteer team to official paying jobs in 2013. The project that Gilmer built in her beloved community became an official nonprofit six years later.

Part image activist, part visual storyteller, she's helped dozens of Black women and girls find their love for the art and industry through "The Beautiful Project." In 2019, the celebrated work of Gilmer and other Black women photographers she's mentored exhibited at The Metropolitan Museum of Art in New York City, home to the world's art elite. It was a full-circle moment for her career and Black women's beauty. "Even with all of my insecurities," Gilmer says with a smile, "I knew that I was creating something that was about the people and the possibility to come."
Keep Reading
The new Chadwick A. Boseman College of Fine Arts ushers in a new era of Howard talent.

"In the Mix" follows the stories of 10 DJs who matriculated through the Mecca over a 15-year timespan.

Three Howard alumni are leading the charge to broaden the palate of New Haven's once white-dominated arts and culture scene