Derrek Niec-Williams (BArch '07), Howard's executive director of campus planning, architecture, and development, is full of fascinating knowledge, and it's on full display when he starts talking about how the University is changing. He starts with legacy, then rattles off bits of history, real estate lingo, stuff about bond issuances, efficiency of space per square footage, costs of a wet lab versus a dry lab, facts about HVAC systems and energy use, nuances of campus culture and modern-day pedagogy, the impact of academic silos and the importance of breaking them down. He uses the word "interdisciplinary" often, and with enthusiasm.
As the University embarks upon the largest real estate initiative in the school's history, a $785 million investment to build new academic halls and revitalize existing ones, Niec-Williams is focused on much more than the facilities upgrades that are coming to campus. Sure, there will be new state-of-the-art classrooms, studios, labs, and working spaces with high-tech equipment. But the way Howard is built reflects the philosophies underpinning the University's academic offerings, and these changes are as much about modernizing those philosophies as they are about updating its technology.
For generations, higher education has been governed by selectivity, separation, and differentiation. Students were expected to master their particular subject areas without delving into other subjects. There was a great deal of depth with very little breadth across silos. Niec-Williams compares the resulting physical environment to a how a rural or suburban community would develop. Today, most of academia is moving in the direction of animation, activation, and shared use – elements that are more in-line with Howard's present-day urban setting.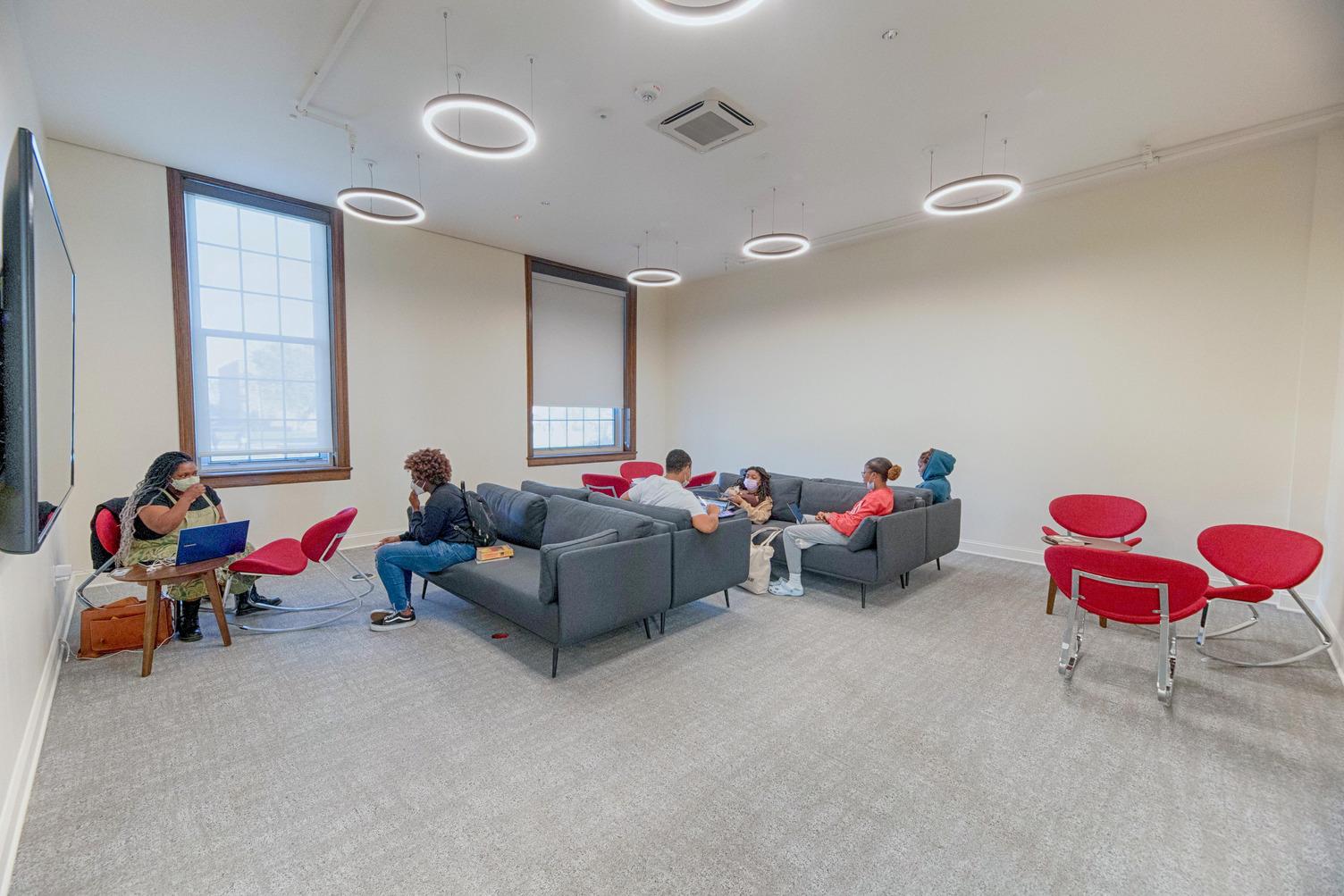 "Instead of having a suburban setup, where there's all these single-story houses with pockets of space in between, the idea is to build a high-rise apartment building with different schools and colleges on different levels, all interacting with one another and creating that sense of community and collegiality between folks in different autonomous academic programs," he says.
The concept of becoming more interdisciplinary and intertwined, as well as breaking down the separations between colleges and schools and departments and even between majors, is front and center as Howard carves out its plan for the next phase of the University. Even as Niec-Williams speaks, all his ideas and points are intrinsically interwoven, because each depends on each other to function together. Though his charge is primarily on the architectural and real estate development front, his planning work leans heavily on the academic decisions being made as well.
As Howard looks 10, 20, even 30 years down the road, it is planning to build a fluid campus with programs mirroring the 21st century way of teaching and learning. One might imagine students pulling up in their driverless vehicles and booting up their hologram computers for class as the online students beam in from around the world to participate – an image that is not so far-fetched anymore. All those students, professors, researchers, and others have arrived at Howard, virtually or in-person, because it's the premier institution when it comes to social justice and more. 
Building Strategically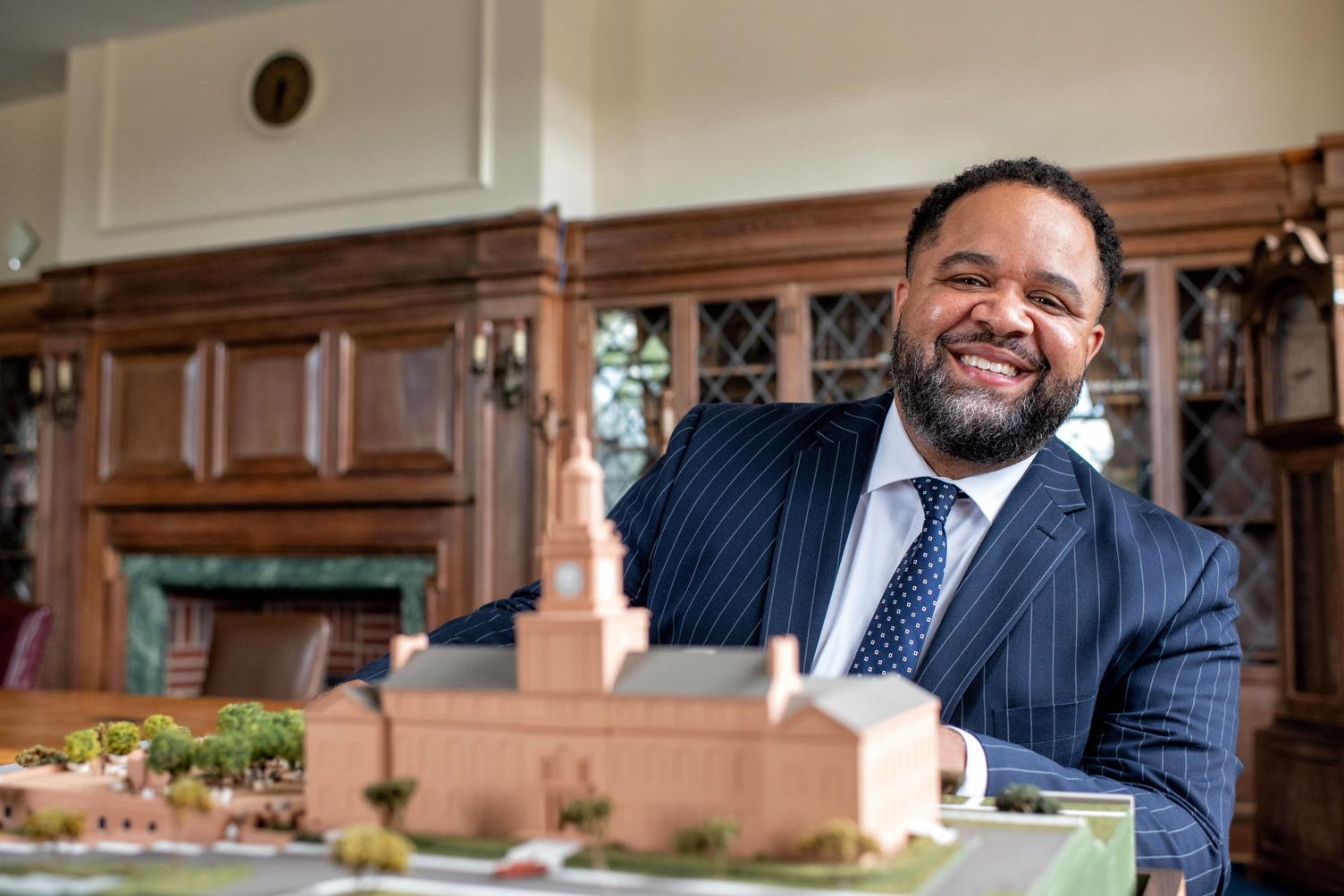 The creation of the chief strategy office, says senior vice president Rashad Young, who heads the office, was a forward-thinking way to break any deep-rooted culture that was impeding progress. "You have to be very intentional and think, every day, how … to have conversations that bring innovation," he says. That kind of intention includes connecting people across campus to bring Howard to the next level of research and interdisciplinary collaboration. Creating physical spaces to make that happen is crucial to taking Howard to the next level – and so is ensuring the University is on a secure enough financial footing to support these next-level investments.
In 2020, the University established the Central Campus Master Plan (CCMP), led by Niec-Williams. After broad engagement and support from local community organizations and numerous city agencies, the CCMP was unanimously approved by the Zoning Commission in 2021. Underpinned by the Howard Forward Strategic Plan, the CCMP is "the roadmap for long-term campus transformation, and governs a host of elements ranging from transportation to sustainability and historic preservation," Niec-Williams says.
$785 million
The amount of investment planned to build new academic halls and revitalize existing ones.
$170 million Major gifts received in 2021

$120 million Major gifts already committed in the first six months of the fiscal year.

$300 million Howard's series 2022A taxable bonds that will support the master plan's first phase.
The upcoming investment was made possible largely due to Howard's focus on improving the University's financial strength – a pillar in the Howard Forward five-year strategic plan. Reaching record-breaking fundraising totals in 2021, the University had $170 million in major gifts and is set to surpass the record in 2022 with $120 million already committed in the first six months of the fiscal year.
In February, the University announced a shift in its national bond ratings by the Fitch and Standard and Poor's (S&P) credit agencies from stable to positive. Both agencies affirmed Howard University's $300 million series 2022A taxable bonds, which will support the campus master plan's first phase.  
The current plans for the $785 million investment include three state-of-the art multidisciplinary academic buildings, which will house the health sciences; arts and communications; and associated science, technology, engineering and mathematics programs. One building that is receiving extensive renovations is the historic Myrtilla Miner Building that will house the School of Education and the Howard University Middle School for Mathematics and Science.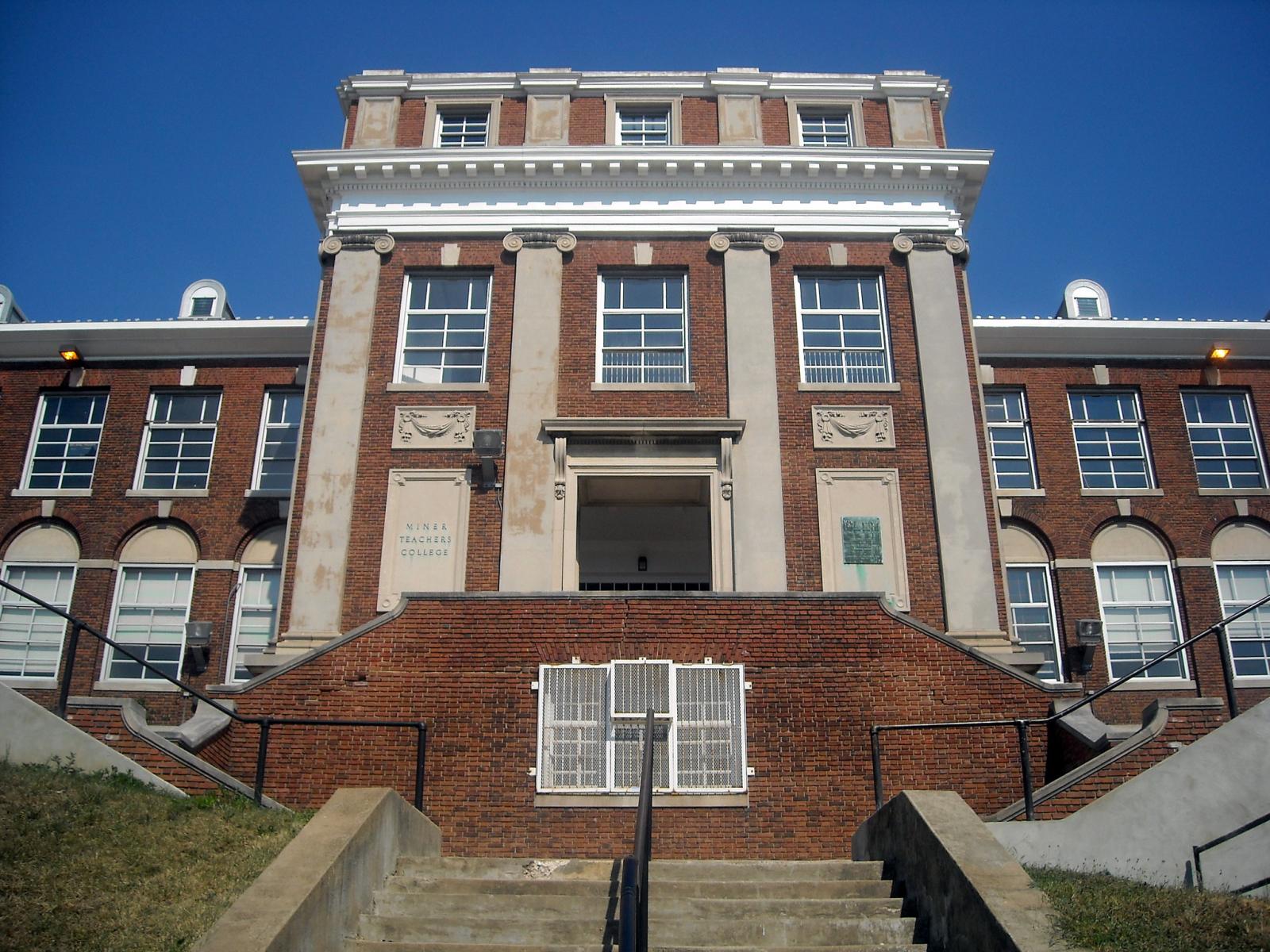 The "last major rash" of construction on campus, for academic buildings specifically, was "almost the mid-century," Niec-Williams says. The most recent new academic building, he reports, was the School of Business in 1984.
"Facilities age. They don't last forever," he points out. Maintenance and repair alone only bring the buildings back to the way they were when they were first built, whether it be in 1955 or 1984, but "that's not delivering a 21st-century learning environment for anyone."
There are a lot of details to consider when building a campus of the future. The University is aiming to make these changes while keeping tuition low, considering that a large portion of the student body is Pell Grant-eligible. That means carefully planning the most efficient use of space, even if it means cross-pollination of space for schools and colleges. For example, Niec-Williams says, "It's not environmentally or economically sustainable to build a classroom, to light it, heat it and cool it all year round and then have it be used for four or eight hours a day." Another example is how to maximize use of expensive spaces, such as wet labs, which require special HVAC systems and other safety items. It would make most sense for courses with similar requirements to have the ability to share those facilities, regardless of school or college.
It's not environmentally or economically sustainable to build a classroom, to light it, heat it, and cool it all year round and then have it be used for four or eight hours a day."
While the schools and colleges hold a historic place at Howard, an interdisciplinary education is what contemporary students want. They're looking for "exposure to lots of different areas of study and can sort of curate their educational experience based on what their interests are and what their career path looks like," Niec-Williams says.
Michael Glatzer, assistant vice president of finance and project management at Howard University, who has been involved in connecting Howard researchers with each other and with outside interests, stops short of saying that the concept of schools and colleges would be completely eliminated. "The schools and colleges have a long legacy," he says. "There's a certain pride that exists." However, he believes the concept will take a "softer form" with more interdisciplinary projects and programs.
"Some of the newer centers are elevated to the University level and [are] intentionally not residing in one school or college in order to promote the interdisciplinary nature," he points out. "So there will be more and more of those."
Tearing Down Walls
Niec-Williams points out that while Howard University is considered an "urban campus," it didn't start out that way. "In 1867, this campus was outside the physical boundary of Washington, D.C. proper," he says. "It was mostly farmland." Over the years, Howard slowly built up the campus with single-use buildings spread across acres, but that's no longer the direction that higher education is going, he emphasizes.
"If we build these buildings, and different programs, the actual people, retain the siloed mentality of 'what's mine is mine, and what's yours is yours,' then we haven't necessarily moved the needle," he emphasizes. "We want to make sure that the human element is empowered and incentivized to collaborate."
Crossing disciplines is already happening organically, says Anthony Wutoh, PhD, RPh, provost and chief academic officer at Howard, noting that many students have been taking courses based on their interests.
For example, the College of Arts and Sciences offers an interdisciplinary studies major that students can tailor appropriately. The new Center for Women, Gender, and Global Leadership crosses multiple fields, including political science, African American studies, history, English, communications, health sciences, law, and psychology. The new Center for Applied Data Science and Analytics (CADSA), with a master's program in data science in the works, is aimed at examining the applied use of data science and analytics to address broader societal problems, including health care disparities, criminal justice reform, and economic disparities, and to pinpoint where racial bias exists and to minimize it across a range of fields. The program will be able to help students use data analytics in fields including financial services, health care, social justice, the environment, and economic empowerment, to name a few. Wutoh's office is working with schools and colleges to make class schedules and requirements more flexible to accommodate students who want to take classes across different colleges and schools. He is also looking at adding more experiential learning opportunities, including studying abroad, Alternative Spring Break, exchanges, and internships.
The old silos are not what the future will look like, because we're just not separated off like that."
Gracie Lawson-Borders, dean of the Cathy Hughes School of Communications, expects that her students will also become involved with CADSA. "Data analytics is becoming so central and core in journalism," she says. "There's a story behind every number."
Lawson-Borders is one of the Howard deans who has been witnessing – and adapting right along with – the changes occurring at lightning speed within their industries. "We were always collaborating across the University, but we see it even more now," she says. For example, during the height of the pandemic, working closely with others across the campus to create messaging, and communications students and faculty have always collaborated on projects with fine arts and other units. It only makes sense, then, that the School of Communications and the College of Fine Arts would soon be housed together in a state-of-the-art collaborative working space to be built over the next few years.
"The multidisciplinary approach is the way to go," she says. "I think the old silos are not what the future will look like, because we're just not separated off like that." She recalls even when she attended journalism school, print and broadcast students often worked separately, which is quite different than today's media environment.
Opening Up Campus
Glatzer is one of several people who have been working on the concept of Howard as a "social innovation hub" – a formal recognition of its existing work where social justice and equity-based perspectives come to light. Formalizing the concept would define and cement how Howard serves as a place where external ideas and internal subject matter experts meet. Many outside organizations have been reaching out to Howard to collaborate on disparities-related research, viewing Howard as the central repository for such knowledge and expertise.
Howard will still be addressing disparities long after disparities are no longer front-page news."
"Howard … has an ability to address disparities in a very unique way," Glatzer says, explaining that outside organizations see Howard as a "long-term partner" because of the University's gamut of disciplines that all touch on social justice in one way or another. More and more groups, internal and external, are proposing new ventures and initiatives to address these topics, particularly in the aftermath of the country's racial reckoning. Glatzer and others expect that Howard will continue to grow as a leader in this area. After all, he points out, "It's firmly embedded in Howard's tradition since day one in the last 155 years." To paraphrase President Wayne A. I. Frederick, he says, "Howard will still be addressing disparities long after disparities are no longer front-page news."
The pandemic forced many universities, including Howard, to look more intently at its online options. Wutoh says that Howard is currently developing more online programs but does not want them to detract from the full Howard experience that can only happen in person. "The intent of an undergraduate degree isn't only about students earning a degree but to be socialized into the culture they're developing into and the culture that undergraduate institutions have been able to provide," he says, noting that the residential life and other on-campus programs are of "significant value and expectation for young people and their families."
Experiential learning opportunities will become more prominent. Currently, Howard has a satellite-like program called Howard West, a tech exchange program for computer science students to study at Google. Howard also created Howard Entertainment, a partnership with Amazon Studios, where fine arts and law students train and study with entertainment executives. Wutoh says other programs are in the works.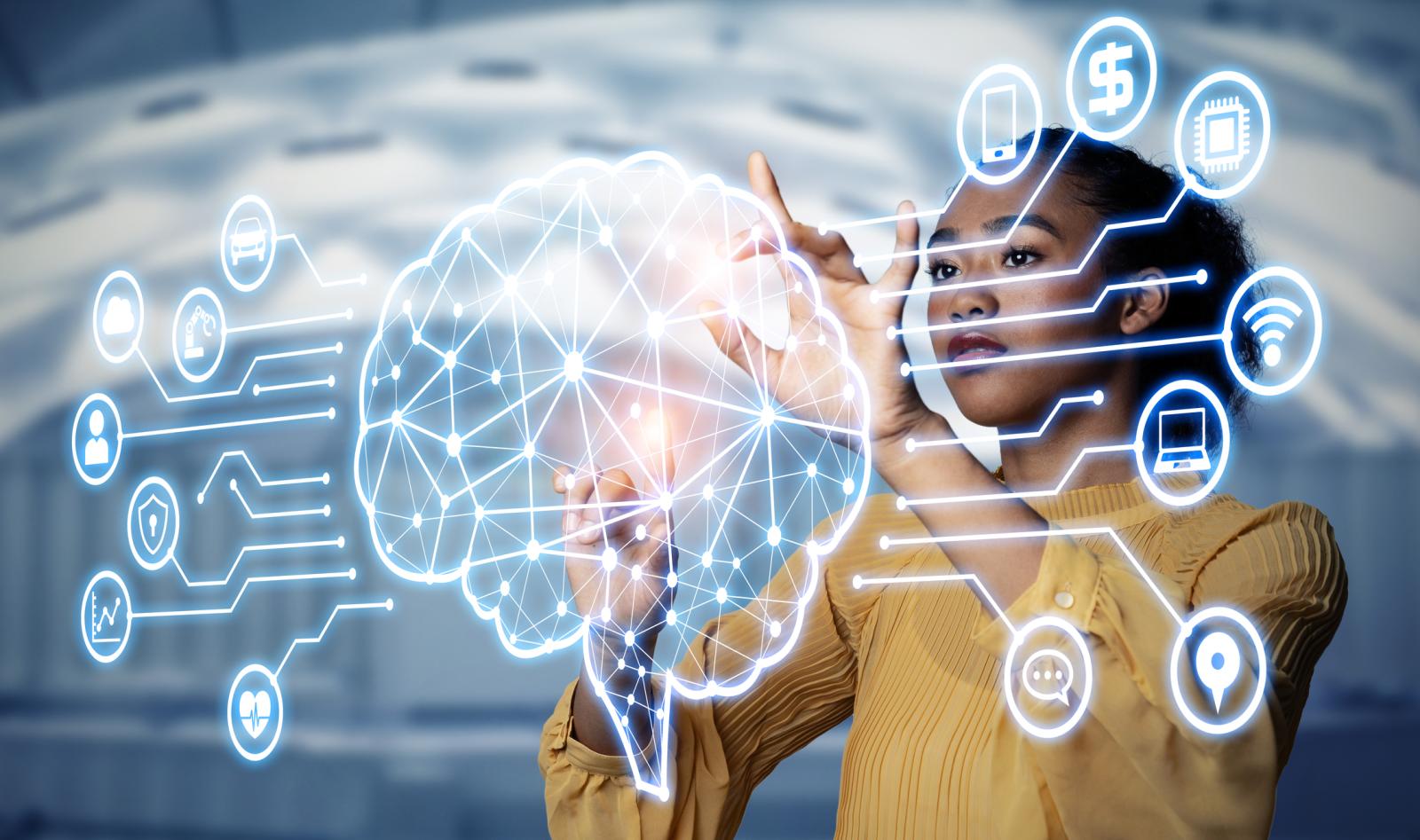 Though Wutoh does not expect Howard to become fully online, he does foresee a growth in "cafeteria style" learning, in which students can pick and choose their courses based on interests and career direction, which may include ones offered outside their college or school, or even outside Howard. He says this is already happening with Howard's participation with Coursera, a massive online open course (MOOC) platform. "It's not far-fetched to envision, in the same [way] our students can take courses at other academic institutions in the D.C. consortium, a circumstance where there is a broader consortium opportunity, and students can take courses taught around the country and world." Likewise, other non-Howard students can also tap into Howard's online courses to gain exposure to its unique offerings.
Young envisions the new architecture to include tech-focused spaces that can accommodate both in-person and online students. He says that classrooms will imitate the post-pandemic hybrid model of the working world, both in technology and efficiency. Young also sees Howard becoming "focal point for the neighborhood and communities that surround the campus," much like Harvard University in Cambridge, Massachusetts or Georgia Tech in the Midtown area of Atlanta. In both situations, the schools create the identity of the community. Young envisions the same for Howard in the Shaw neighborhood.
The campus, he says, will feature "placemaking" areas, such as plazas, green spaces, student spaces, and spaces where "students and professors are mixing and interacting with residents and visitors and tourists." It would be viewed as a hub, the anchor for the neighborhood.
Niec-Williams agrees. "As we're looking to build new buildings, we definitely want to future-proof those to look at where [Howard is] going, as opposed to trying to design for whatever the requirements are today," he says. "The physical environment is paramount to the presence of the institution."
Keep Reading
Virtual tools saved higher education during the pandemic and will take physical spaces on campus to new dimensions.


The new Chadwick A. Boseman College of Fine Arts ushers in a new era of Howard talent.